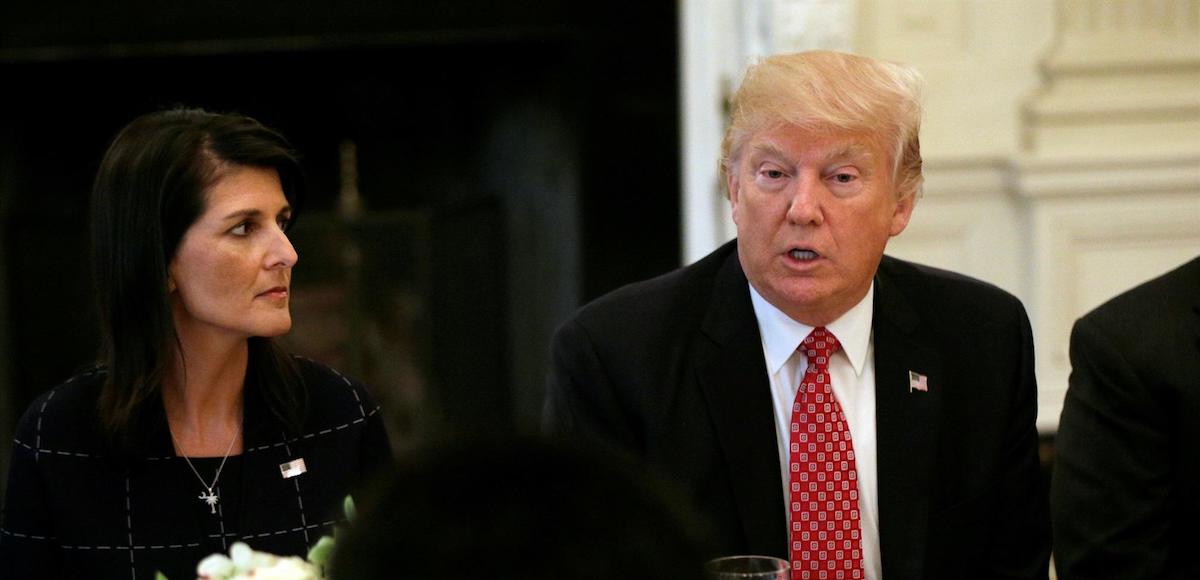 The United States (US) is withholding $250 million in foreign aid and assistance from Pakistan, U.S. Ambassador Nikki Haley announced. The U.S. Ambassador to the United Nations said the Trump Administration is willing to stop all funding from Pakistan if they continue to harbor terrorism.
"Pakistan has played a double-game for years," she said, adding "that game is not acceptable to this administration."
When asked about what action the U.S. would take toward Iran for cracking down on protestors, she said the administration was looking at unilateral action and called for a meeting of the U.N. Security Council.
"One way or the other, we are going to have a meeting," Ambassador Haley added.
U.S. officials and foreign policy analysts have long accused Pakistan of offering terrorists a support system, even before Osama bin Laden was found living in a compound in Abbottabad. He was killed by a team of U.S. Navy SEALs on May 2, 2011 at a compound located just half a mile from Pakistan's premier military training academy Kakul Military Academy (PMA) in Abbottabad.
Documents leaked by Wikileaks revealed American diplomats were told that Pakistani security services were tipping off bin Laden each time U.S. forces approached his location. Pakistan's Inter-Services Intelligence (ISI) also helped smuggle al-Qaeda militants into Afghanistan to fight NATO troops.
According to the leaked cables, in December 2009 the government of Tajikistan had told U.S. officials that many in Pakistan were aware of bin Laden's whereabouts.