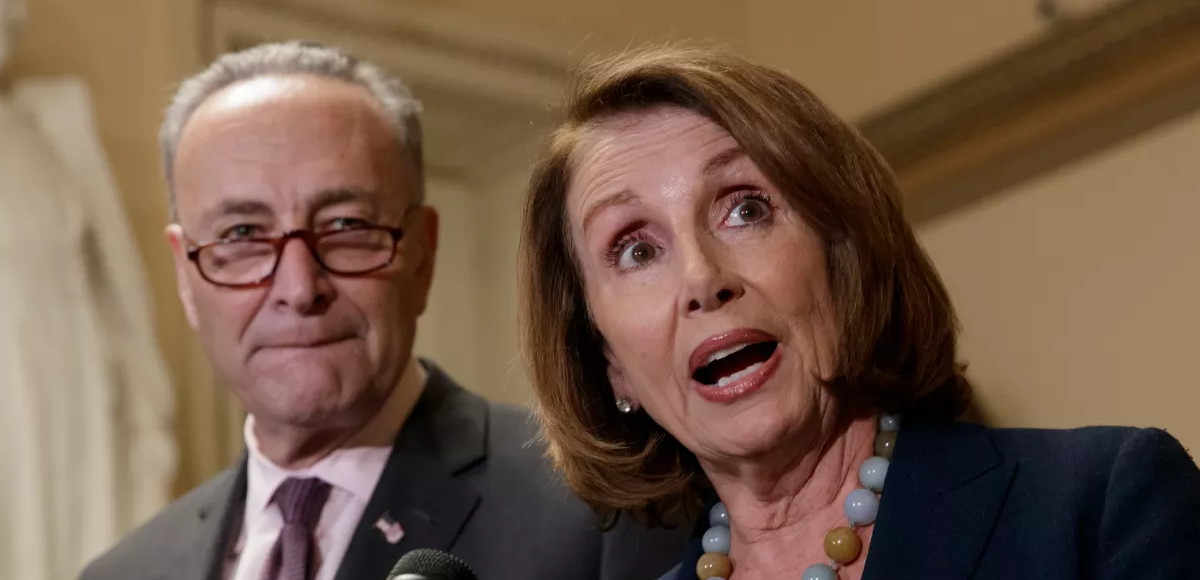 Senate Democrats late Thursday announced they have the votes to block a stop-gap bill needed to fund critical programs and to avoid a government shutdown. The short-term spending bill, which would keep the government open until February 16, funds the healthcare of nearly 9 million American children and the U.S. military.
"They continue to hold military funding hostage over unrelated issues and deadlines that don't exist," House Speaker Paul Ryan, R-Wis., said at a press conference Thursday. "Now they're threatening to shut down the government altogether because of these unrelated issues. It is unconscionable."
Democrats oppose the measure because it does not include a provision to grant legal status to the roughly 800,000 illegal immigrants currently in the U.S. under Deferred Action for Childhood Arrivals (DACA). Vulnerable incumbent Senator Jon Tester, D-Mont., a pretend centrist Republicans believed they could persuade, also signaled he will opposed the measure.
He claimed, though did not name, reasons unrelated to DACA.
"It's another patch," Senator Tester told reporters. "I think it's a bad proposal. I'll just tell you that. And it has nothing to do with DACA."
However, a recently leaked memo urged Democrats not to support any funding measure to keep the government open unless they can attach a deal on Deferred Action for Childhood Arrivals (DACA). It states that legalizing so-called "Dreamers" is a "critical component" of the party's "future electoral success."
"In short, the next few weeks will tell us a lot about the Democratic Party and its long-term electoral prospects."
Those prospects are currently outweighing the need to fund the Children's Health Insurance Program (CHIP), which currently provides coverage to 8,900,074 American children. Funding for CHIP lapsed as of September 30, 2017. The House Republican plan to fund the government includes a six-year extension of the popular program.
President Donald Trump said Thursday "CHIP should be part of a long term solution," though the White House said he will sign the short-term measure.
"We do support CHIP funding," Deputy Press Secretary Raj Shah told reporters during President Trump's trip to Pennsylvania on Thursday afternoon. "The president has been clear he supports CHIP funding. But as a matter of how Congress legislates, if there need to be other items attached to CRs on a routine basis, that's not good governing and that's our point of view. We're very clear that we do support this CR. But as a matter — we would prefer clean continuing resolutions."
Minority Whip Dick Durbin, D-Ill., said Senate Democrats are "very unified" in opposition to the bill making its way through the House without Democratic support. Mr. Durbin attempted to craft a DACA solution with outgoing Senator Jeff Flake, R-Ariz., which did not offer adequate border security measures and language dealing with chain migration and the Diversity Immigrant Visa Program.
The president rejected it.
"It's very close at this point," Senator Durbin said.