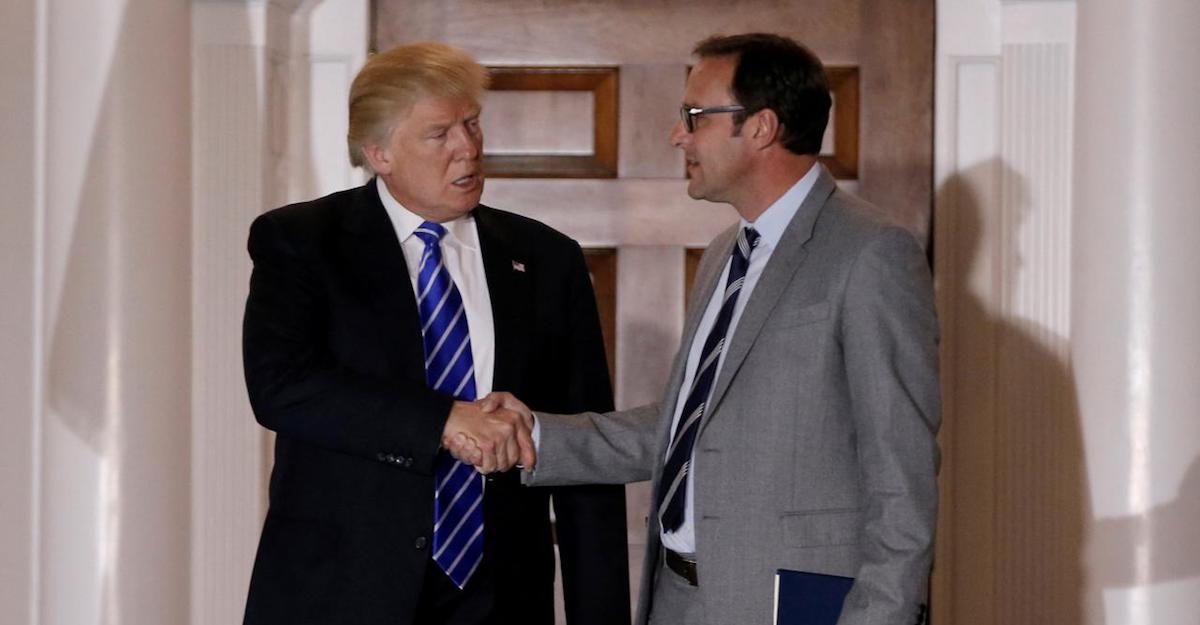 The Executive Committee of the Republican National Committee (RNC) voted unanimously to confirm Todd Ricketts as the new RNC finance chairman. A vote will be held to formalize the new finance chairman's role on Friday during the General Session of the RNC's 2018 Winter Meeting.
"His incredible leadership and proven track record of results will continue to grow support for our Party and ensure we have the resources needed to deliver Republican victories in 2018 and beyond," RNC Chairwoman Ronna McDaniel said in a statement emailed to PPD.
Mr. Ricketts is a member of the Boards of Directors for TD Ameritrade Holdings (AMTD), a co-owner of the Major League Baseball (MLB) team the Chicago Cubs and a small business owner. He also served as Chief Executive Officer for Ending Spending, a national advocacy group focused on finding solutions to the nation's fiscal crisis.
"I have wanted to be helpful to President Trump and the Republican Party since our successful 2016 elections," Mr. Ricketts said in response to the vote. "Serving as the Republican National Committee's Finance Chairman is the perfect opportunity."
"I look forward to raising the resources to support the president, Speaker Paul Ryan and Senate Majority Leader Mitch McConnell to continue the Republican Party's successful agenda of reducing taxes on all Americans and creating jobs and opportunity."
Mr. Ricketts has not only been a longtime Republican player but was also an early supporter of President Donald Trump. He comes from a prominent Republican family, many of whom did not support the businessman from New York during the presidential primary. The confirmation is the latest victory for those who want to remake the RNC into President Trump's party.
That includes Chairwoman McDaniel, who has been a staunch supporter and loyal ally to the president.
"Todd will be a great addition to the Republican National Committee, and I couldn't be happier he is lending his tremendous leadership to our party," President Trump said in a statement.
The vote comes as the RNC shattered their all-time fundraising record in 2017, hauling in $11.1 million in December and $132.5 million overall for the year. The annual total for the RNC is the most any party has raised in an off-year and more than double the $65.9 million raised by their counterparts at the Democratic National Committee (DNC).