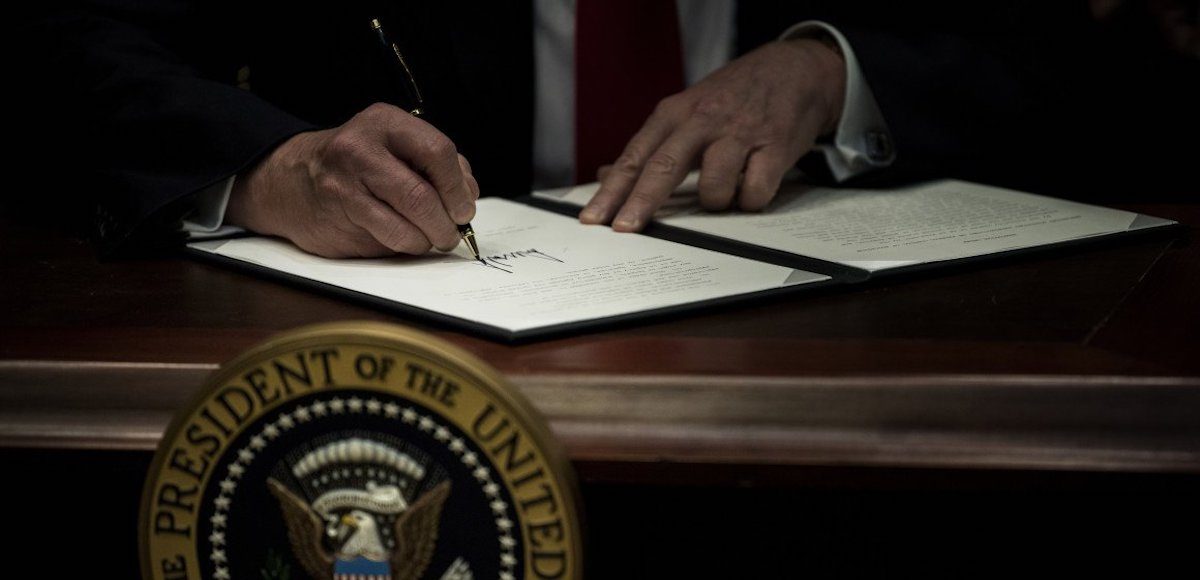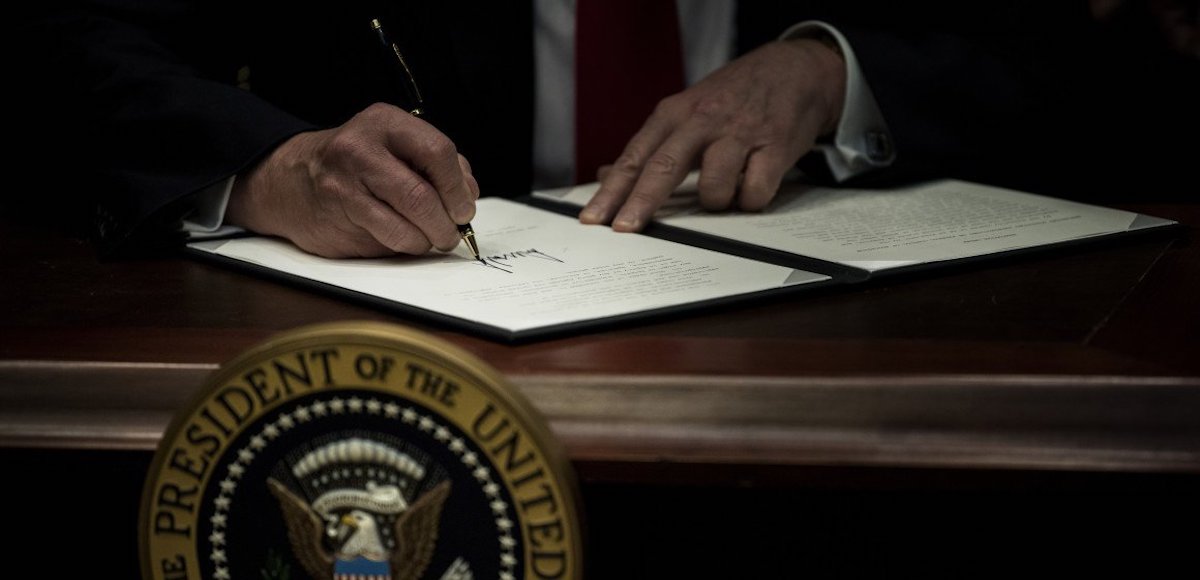 President Donald Trump has signed the Bipartisan Budget Act of 2018, providing an additional $300 billion for the U.S. military for two years and funding the government until March 23.
In addition to meeting the requests of the Secretary of Defense James Mattis, it adds $89 billion in hurricane disaster aid for Texas, Florida and Puerto Rico.
"Just signed Bill. Our Military will now be stronger than ever before," President Trump tweeted. "We love and need our Military and gave them everything — and more. First time this has happened in a long time. Also means JOBS, JOBS, JOBS!"
It also includes: $20 billion to fund existing infrastructure programs; $6 billion to combat the opioid crisis; $5.8 billion for child care development block grants;$4 billion for funding of veterans medical facilities; $4 billion for college affordability; and $2 billion for medical research.
The Bipartisan Budget Act of 2018 authorizes the U.S. flag to be flown at half-staff in the event of the death of a first responder in the line of duty. Division C of the bill also establishes two Joint Select Committees, including a committee to improve the solvency of multiemployer pension plans and a committee to provide recommendations on reforming the budget and appropriations process.
While it received bipartisan support, it was also met with bipartisan opposition. The Bipartisan Budget Act split factions within both parties.
Senator Rand Paul, R-Kty., objected to adding another $1 trillion to the national debt and temporarily suspending the statutory debt limit through March 1, 2019.
House Minority Leader Nancy Pelosi, D-Calif., wanted a commitment on a bill to help "Dreamers," while Senate Minority Leader Chuck Schumer, D-N.Y., praised the measure in a statement after the vote.
In the end, more than 100 Democrats and 67 Republicans in the lower chamber voted against the bill.
President Trump took to Twitter to make the case that spending cannot be cut without risking military readiness and national security without electing more than 51 Republican senators.
"Without more Republicans in Congress, we were forced to increase spending on things we do not like or want in order to finally, after many years of depletion, take care of our Military," he tweeted. "Sadly, we needed some Dem votes for passage. Must elect more Republicans in 2018 Election!"
He followed up with another tweet less than an hour later.
"Costs on non-military lines will never come down if we do not elect more Republicans in the 2018 Election, and beyond," President Trump. "This Bill is a BIG VICTORY for our Military, but much waste in order to get Dem votes. Fortunately, DACA not included in this Bill, negotiations to start now!"