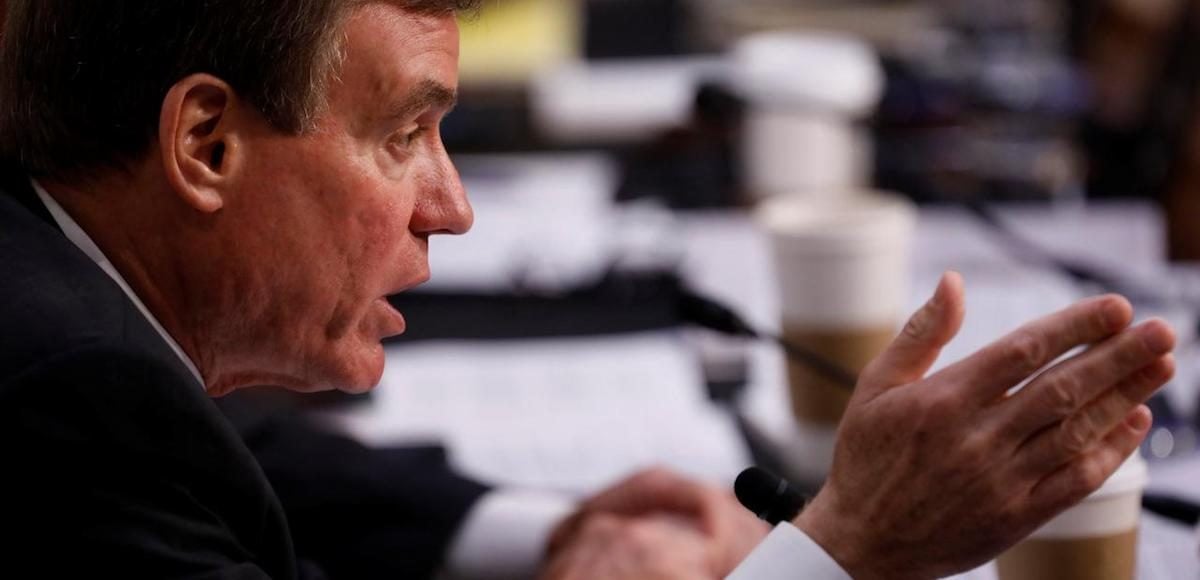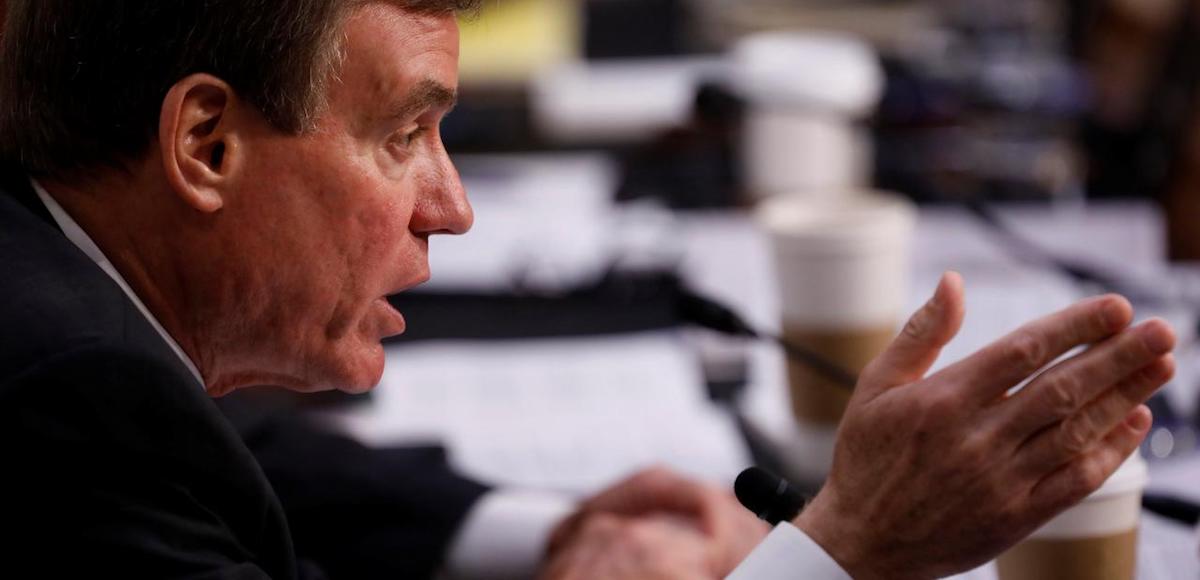 Senator Mark Warner, D-Va., the Ranking Member of the Senate Intelligence Committee, secretly texted Adam Waldman to set up a secret meeting with Christopher Steele. The full document of those text messages are below.
Ultimately, the meeting never occured because Mr. Steele was asking for a bipartisan letter before the two men spoke. However, Mr. Warner made it clear that he "would rather not have a paper trail" and did not want to include Senator Richard Burr, R-N.C., the Chairman of the Senate Intelligence Committee, in the initial interaction.
"Hey can't we do brief (off the record) call today before letter so I can frame letter," Mr. Warner texted Waldman on March 29.
"Steele wants to have letter first. Or did you mean call w me?" the lobbyist texted back.
Mr. Waldman runs the Endeavor Group in Washington. He got a $40,000 monthly retainer in 2009 and 2010 to lobby the Clinton State Department on behalf of Oleg Deripaska, a billionaire Russian oligarch who had his visa was revoked in 2006 because of ties to Russian organized crime.
Mr. Steele is the former MI6 British Intelligence Officer who authored the Kremlin-sourced, unverified dossier anti-Trump officials at the Federal Bureau of Investigation (FBI) and Justice Department (DOJ) used to obtain a FISA warrant to spy on members of Team Trump.
The false information was funded by the Democratic National Committee (DNC) and the campaign for Hillary Clinton. That was not disclosed when the dossier was used to serve as the predicate for the warrant.
The former British spy was notably the head of the Russian desk before he was pushed out of MI6, was involved in a plot to stop President Donald Trump from winning the presidency. Worth noting, half of all voters believe that senior officials at the FBI and DOJ broke the law to prevent President Trump from winning the election.
Senators Chuck Grassley, R-Iowa, and Lindsey Graham, R-S.C., sent a a criminal referral to Mr. Rosenstein and FBI Director Christopher Wray to investigate Mr. Steele, citing potential violations of 18 U.S.C. § 1001, or making false statements to investigators particularly regarding the distribution of claims contained in the dossier.
Chairman Burr defended Senator Warner, claiming he knew about the backchannel. However, sources tell People's Pundit Daily (PPD) that he was not aware initially of the content of the text messages.
[pdfviewer width="740px" height="849px" beta="true/false"]https://www.peoplespunditdaily.com/wp-content/uploads/2018/02/Mark-Warner-Lobbyist-Waldman-Texts.pdf[/pdfviewer]