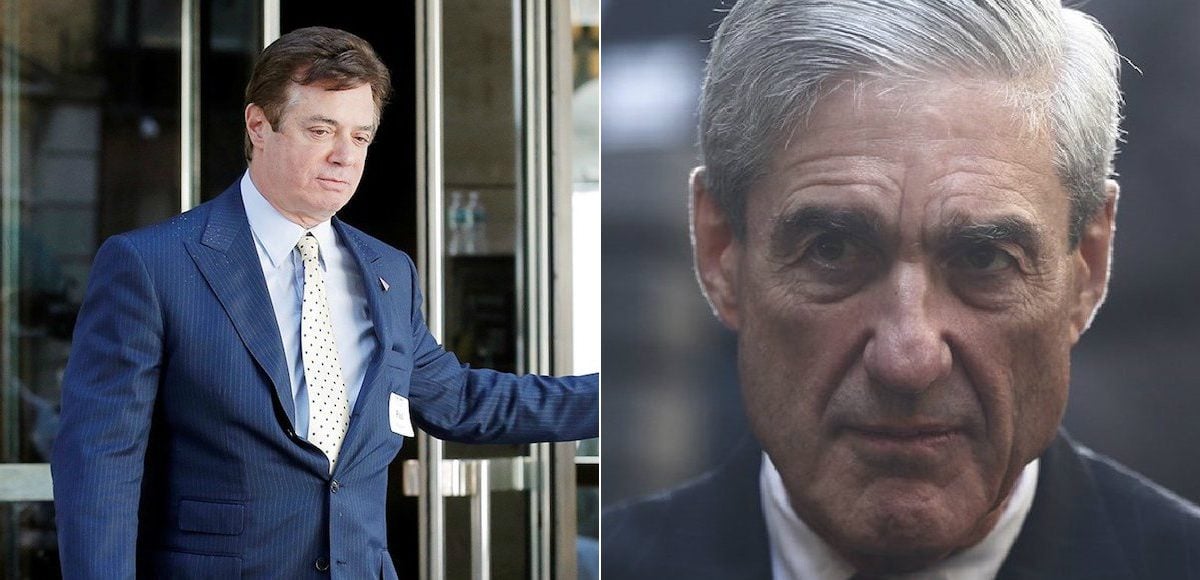 A federal judge scolded the prosecution in the case against Paul Manafort, stating Special Counsel Robert Mueller just wants to oust President Donald Trump from office. President Trump has repeatedly called the investigation a "witch hunt," and District Judge T.S. Ellis was at least skeptical himself.
"You don't really care about Mr. Manafort's bank fraud," Judge Ellis told Michael Dreeben, adding the special counsel wants to squeeze Mr. Manafort to provide material that would lead to President Trump's "prosecution or impeachment."
"That's what you're really interested in."
During the hour-long court hearing, the judge repeatedly made known his suspicion of the prosecution.
"We don't want anyone in this country with unfettered power. It's unlikely you're going to persuade me the special prosecutor has power to do anything he or she wants," Judge Ellis told Mr. Dreeben. "The American people feel pretty strongly that no one has unfettered power."
Mr. Manafort and his longtime aide Rick Gates were indicted by the special counsel last October. Mr. Gates is cooperating with investigators but the indictment surrounded lobbying efforts long before his brief time on the Trump campaign.
He was hired for being one of only two people alive with experience in a convention floor fight for delegates, which at the time appeared likely.
Mr. Manafort lobbied the Clinton Department and Capitol Hill Democrats through The Podesta Group on behalf of the then-pro Russian government in Ukraine. Neither he nor The Podesta Group, which was founded by former Clinton campaign chairman John Podesta and his brother, were registered under the Foreign Agents Registration Act (FARA).
Mr. Mueller's team did interview several witnesses about the role The Podesta Group played in advancing Russian interests at the State Department under Hillary Clinton. However, despite uncovering potential wrongdoings, Mr. Mueller and his team did not charge anyone from the formerly most powerful liberal D.C. lobbying group.
Judge Ellis was not satisfied with Mr. Dreeben's answer to a relevant question about why the charges dated back to before the Trump campaign.
"None of that information has to do with information related to Russian government coordination and the campaign of Donald Trump."
The judge ordered Mr. Mueller's prosecutors to turn over a full, unredacted version of the August 2 memo that Deputy Attorney General Rod Rosenstein used to describe the criminal allegations the special counsel could investigate. He said that he'll make a decision at a later date about whether the case against Mr. Manafort's could even move forward.
Judge Ellis was born in Bogota, Columbia and earned an Ivy League education in America. He was also a pilot in the U.S. Navy before he was appointed by President Ronald Reagan.