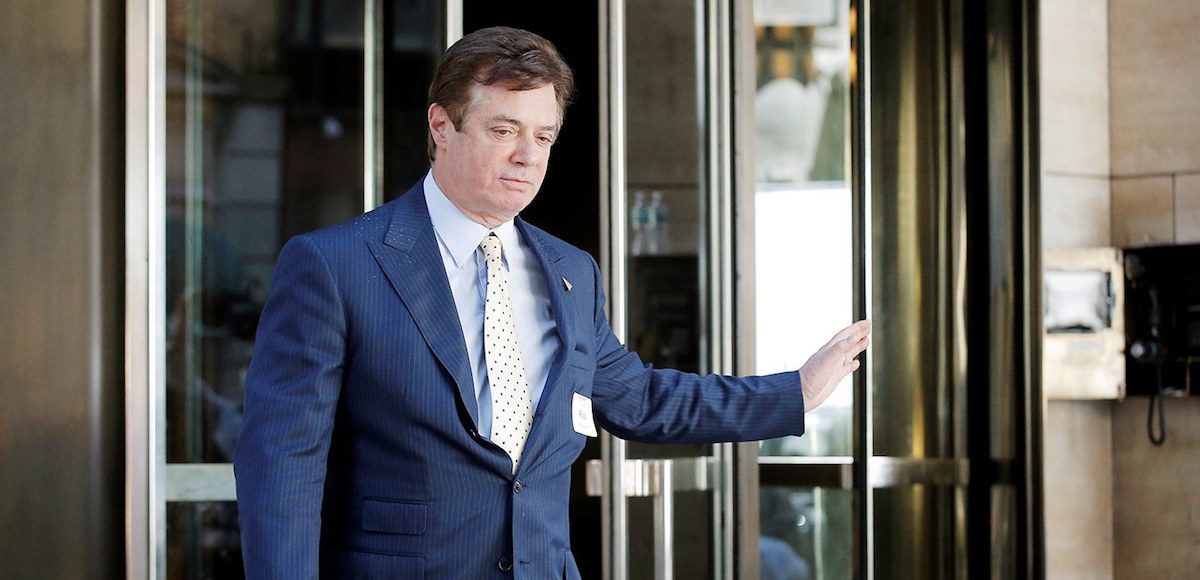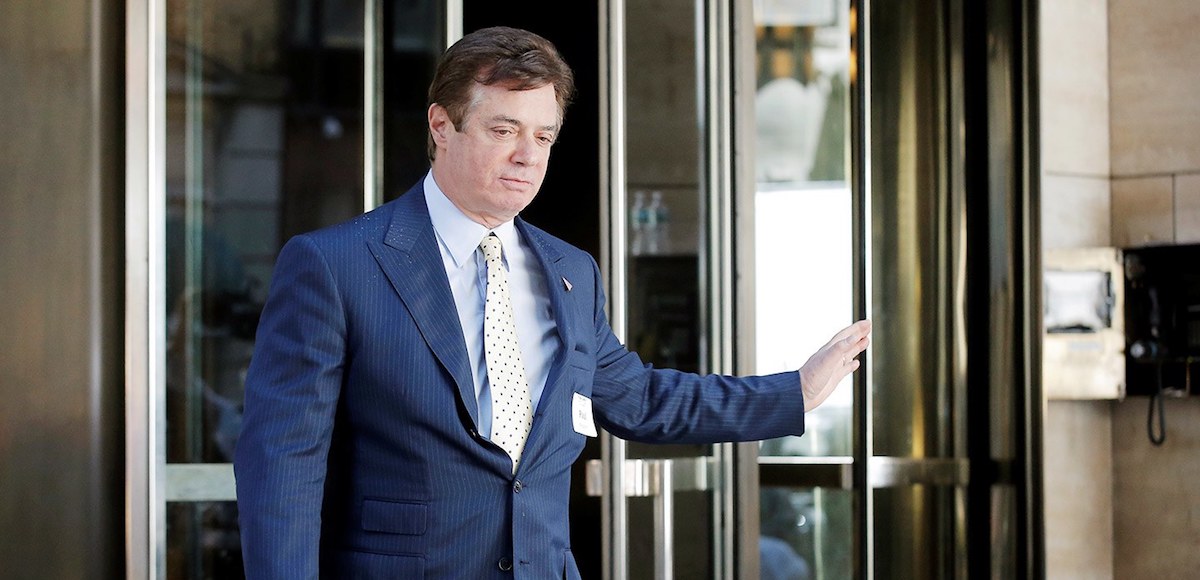 Paul Manafort and his former business associate and protégé Rick Gates were told to surrender to federal authorities Monday morning, making them the first to be charged by Special Counsel Robert Mueller. Mr. Manafort and Mr. Gates were processed separately and will go before a judge Monday afternoon.
The nature of the charges wasn't immediately clear. However, as Peoples's Pundit Daily (PPD) previously reported, prosecutors for Special Counsel Mueller probed witnesses about the role The Podesta Group played in advancing Russian interests at the State Department under Hillary Clinton when working for Mr. Manafort.
(UPDATE: The indictment includes 12 counts of conspiracy to and money laundering in connection to lobbying as unregistered agents on behalf of Russian interests. View indictment below or manafort-gates_indictment_filed_and_redacted.)
Sources with knowledge of the interviews told PPD witnesses, one a former employee at The Podesta Group, were peppered with questions surrounding their knowledge of the relationship between Tony Podesta and Mr. Manafort, which began at least in 2011.
Mr. Podesta is the brother of former Clinton campaign chairman John Podesta, who also came under fire for failing to disclose his ties to the Russian-funded Joule Unlimited before he went to work in the Obama Administration. The company gave him 75,000 shares, which was only discovered after the 2016 election.
The Democratic lobbying firm worked on a public relations campaign for the non-profit European Centre for a Modern Ukraine (ECMU), which aimed to promote the image of the then-Russian satellite regime. The campaign was organized by Mr. Manafort and raises the question of whether the firm violated the Foreign Agents Registration Act (FARA).
Mr. Gates appears in the paper trail linking him to companies that Mr. Manafort's firm set up in Cyprus to receive payments from politicians and business figures in Eastern Europe, according to documents obtained by The New York Times. While Mr. Manafort once ran President Donald Trump's campaign during a heated delegate fight for the Republican nomination, the Special Counsel investigation focused on activities unrelated and prior to that role.
Mr. Manafort had been under investigation for violations of federal tax law, money laundering and whether he appropriately disclosed his foreign lobbying.
Democrats have been holding out hope Mr. Mueller's investigation politically or legally damages President Trump, and have defended the former FBI director against growing calls for him to resign due to conflicts of interest. But with his focus turning to Mr. Manafort's pre-Trump campaign activities and The Podesta Group, they may have made a grave miscalculation.
manafort-gates_indictment_filed_and_redacted
President Trump responded on Twitter:
Sorry, but this is years ago, before Paul Manafort was part of the Trump campaign. But why aren't Crooked Hillary & the Dems the focus?????

— Donald J. Trump (@realDonaldTrump) October 30, 2017
….Also, there is NO COLLUSION!

— Donald J. Trump (@realDonaldTrump) October 30, 2017