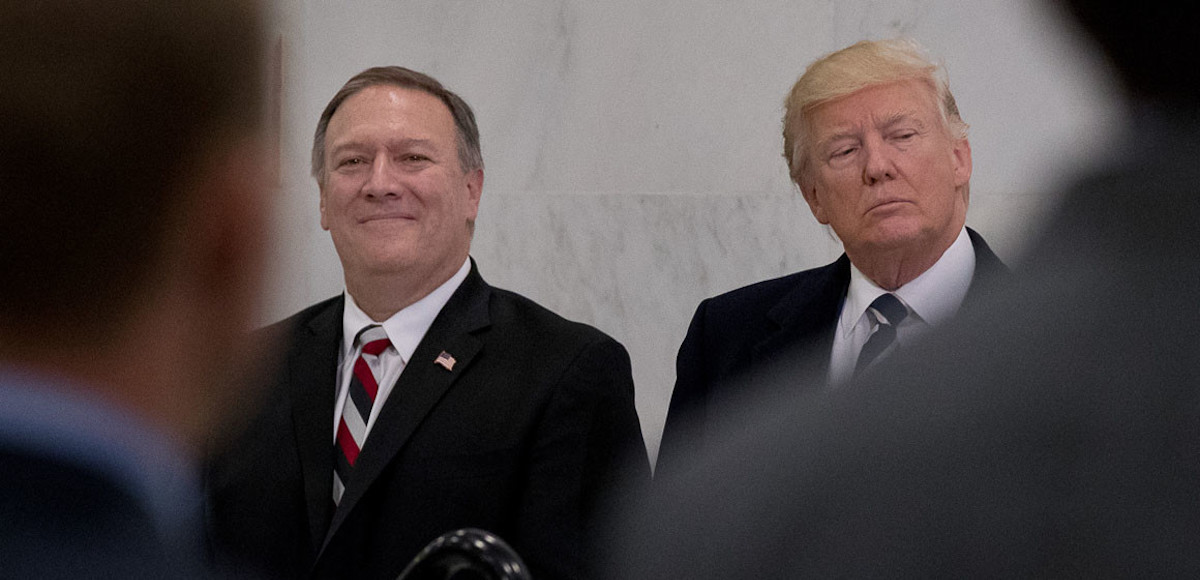 Secretary of State Mike Pompeo is currently en route to North Korea ahead of a historic meeting between President Donald Trump and Kim Jong Un. Mr. Pompeo will be arriving for his second known visit to the country shortly and has meetings scheduled.
Mr. Pompeo, who was nominated by President Donald Trump to replace Rex Tillerson, received more than a dozen Democratic votes in favor of his CIA confirmation in the U.S. Senate. However, he received only 6 Democratic votes for his confirmation to head up the State Department.
Angus King, I-Maine, also voted to confirm Mr. Pompeo.
President Trump said the date and time of the highly-anticipated meeting with Kim have now been agreed upon. However, he has yet to reveal where or when it will happen, though he revealed it while announcing his plan to withdraw from the Iran nuclear deal.
Mr. Pompeo met with Kim during Easter weekend to gauge the potential for a summit with South Korea and the United States (US).
If the summit is held, it would be the first-ever between the U.S. and North Korea after more than six decades of hostility. The North and South remain in a technical state of war. The 1950-53 Korean War ended with an armistice, not a peace treaty.
Kim announced last month that he has suspended Pyongyang's nuclear testing program, including a freeze on intercontinental ballistic missile tests and closing a nuclear site. The extraordinary development came after North Korea announced they dropped demands for a freeze to U.S.-South Korea joint military exercises and the withdrawal of U.S. troops as preconditions for talks.
The decision handed the Trump Administration an enormous foreign policy victory, as did the meeting between Kim and South Korean President Moon Jae-in. The two men pledged after another historic meeting in late April to work for the "complete denuclearization of the Korean peninsula."
Kim became the first North Korean leader since the Korean War to step over the border and set foot in South Korea. The first summit in more than a decade resulted in an agreement to work with the U.S. and China to declare an official end to the 1950s Korean war, and seek an agreement to establish "permanent" and "solid" peace.
President Moon has also agreed to visit Pyongyang later this year. In a show of good faith, the two leaders agreed to open a liaison office, to stop broadcasting propaganda, to stop conducting leaflet drops along the border and to allow families divided by the DMZ to meet.
The Demilitarized Zone (DMZ) is a 160-mile (260-km) long, 2.5-mile (4-km) wide strip of land created in the 1953 armistice to serve as a buffer between the South and North.