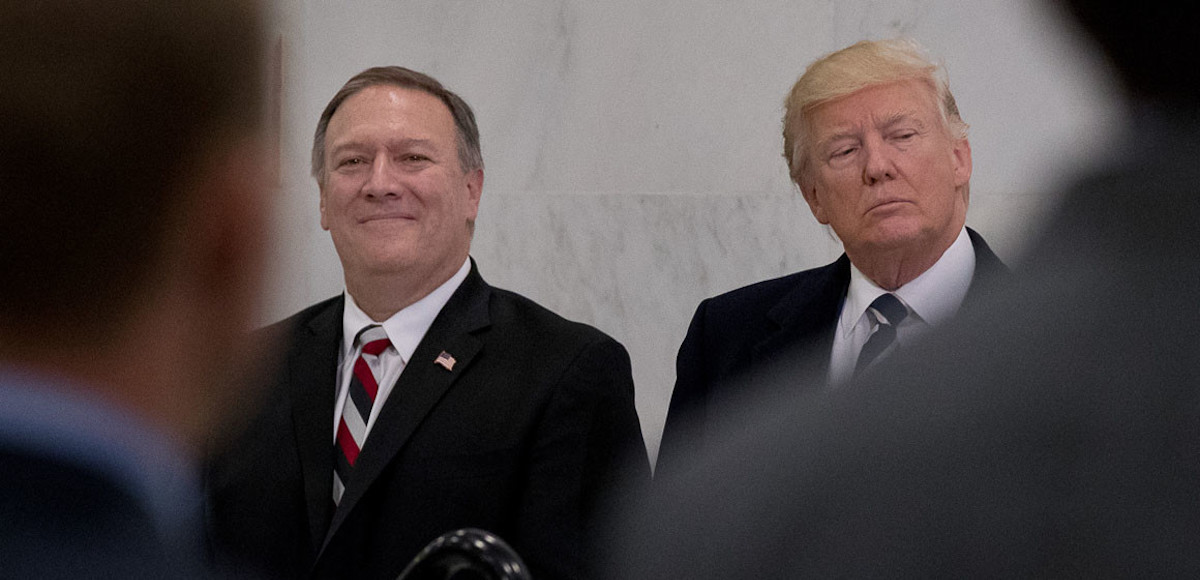 North Korea has decided to suspend its nuclear testing program, including a freeze on intercontinental ballistic missile tests and closing a nuclear site. The extraordinary development comes after President Donald Trump confirmed that Mike Pompeo met with North Korean dictator Kim Jong Un during Easter weekend.
Mr. Pompeo, the Director of the Central Intelligence Agency (CIA),was nominated by President Trump to replace Rex Tillerson as Secretary of State. He met the dictator to gauge the potential for a summit with South Korea and the United States (US).
Democrats have tried to hold up and subsequently block his confirmation.
If the summit is held, it would be the first-ever between the U.S. and North Korea after more than six decades of hostility. The North and South remain in a technical state of war. The 1950-53 Korean War ended with an armistice, not a peace treaty.
North Korean leader Kim Jong Un said his country no longer needed to conduct nuclear tests or intercontinental ballistic missile tests because it had completed its goal of developing the weapons, the state-run Korean Central News Agency (KCNA) said.
"The northern nuclear test ground of the DPRK will be dismantled to transparently guarantee the discontinuance of the nuclear test," KCNA reported following a plenary session of the Central Committee of the ruling Worker's Party convened by Kim on Friday.
North Korea previously announced they have dropped demands for a freeze to U.S.-South Korea joint military exercises and the withdrawal of U.S. troops as preconditions for talks, handing the Trump Administration an enormous foreign policy victory.
Kim is scheduled to hold talks with South Korean President Moon Jae-in next week and with U.S. President Trump in late May or early June. President Trump reacted to the development on Twitter.
A message from Kim Jong Un: "North Korea will stop nuclear tests and launches of intercontinental ballistic missiles."
Also will "Shut down a nuclear test site in the country's Northern Side to prove the vow to suspend nuclear tests." Progress being made for all!

— Donald J. Trump (@realDonaldTrump) April 21, 2018