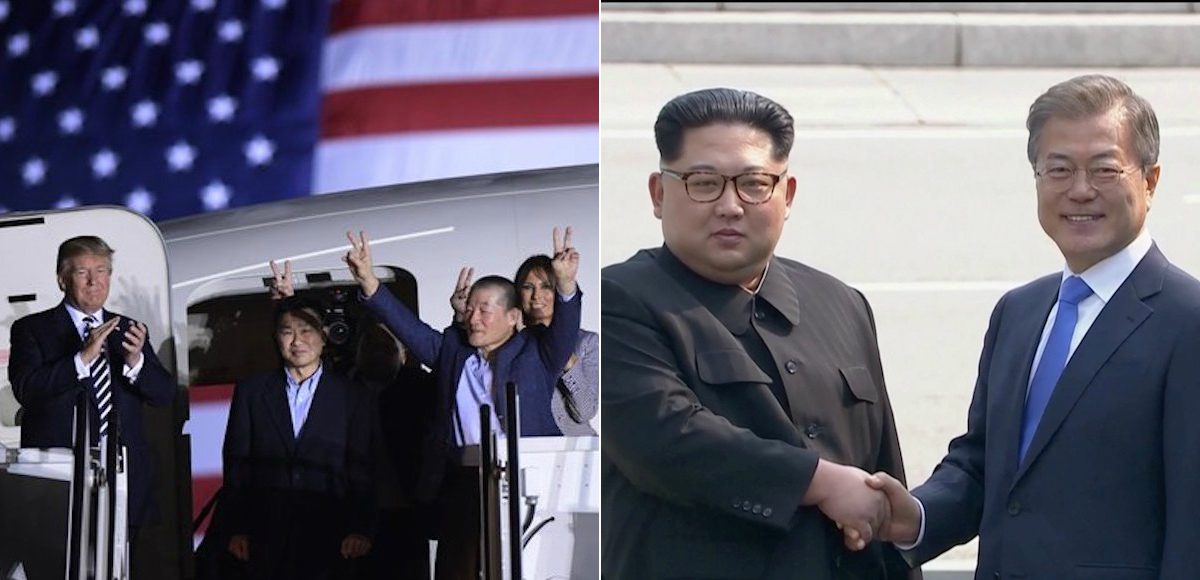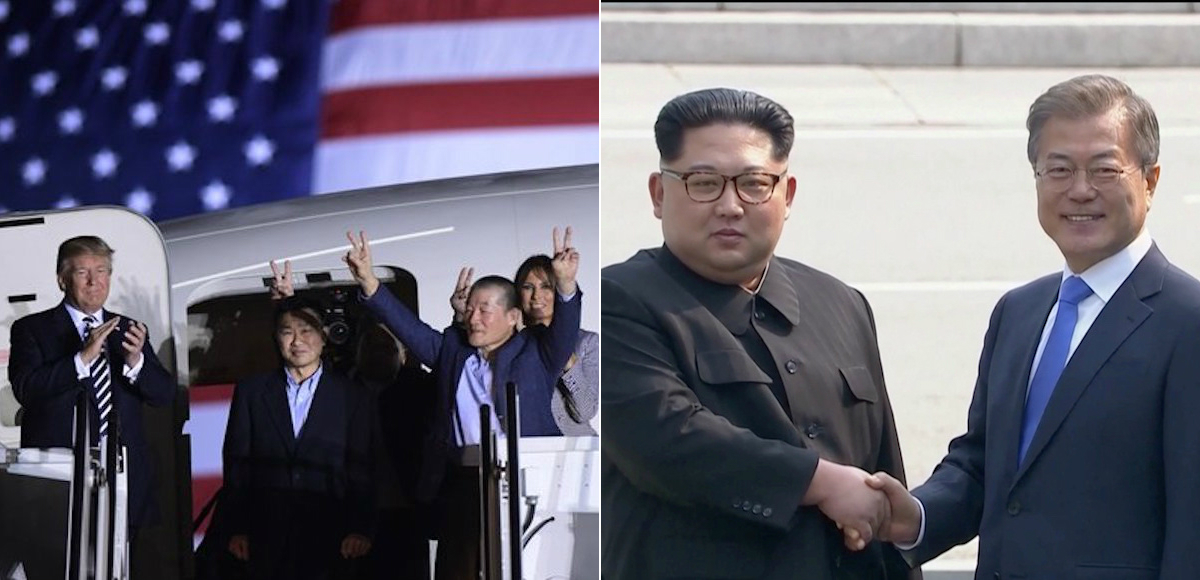 President Donald Trump said at the White House there was a "very substantial chance" the June 12 meeting with North Korean Leader Kim Jong Un "won't work out."
"We're working on something and there's a chance that it may work out," President Trump said. "There's a chance, there's "a very substantial chance it won't work out."
He also spoke directly to Kim, and through diplomatic channels guaranteed his personal and national safety, as well as regime credibility. His remarks came during a meeting with South Korean leader Moon Jae-in, and personally the president gives the meeting 50/50 odds of taking place.
Kim and South Korean President Moon pledged after their historic meeting in late April to work for the "complete denuclearization of the Korean peninsula." But the North Korean leader cancelled his meeting with President Moon after meeting with Chinese President Xi Jinping.
President Trump expressed his dissatisfaction with the Chinese leader.
Kim became the first North Korean leader since the Korean War to step over the border and set foot in South Korea. The North and South remain in a technical state of war. The 1950-53 Korean War ended with an armistice, not a peace treaty.