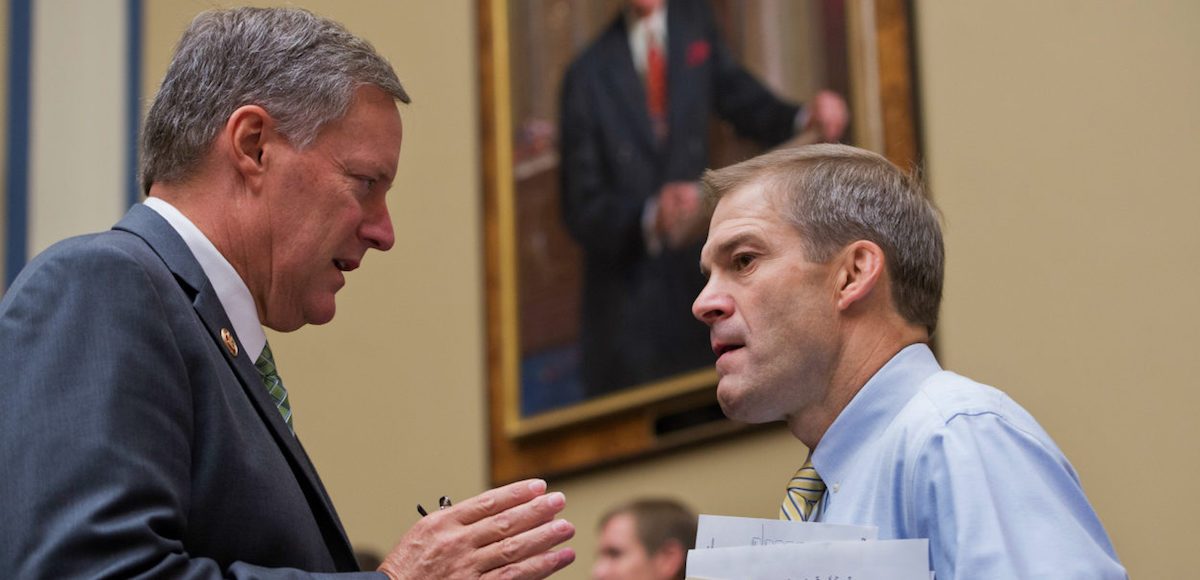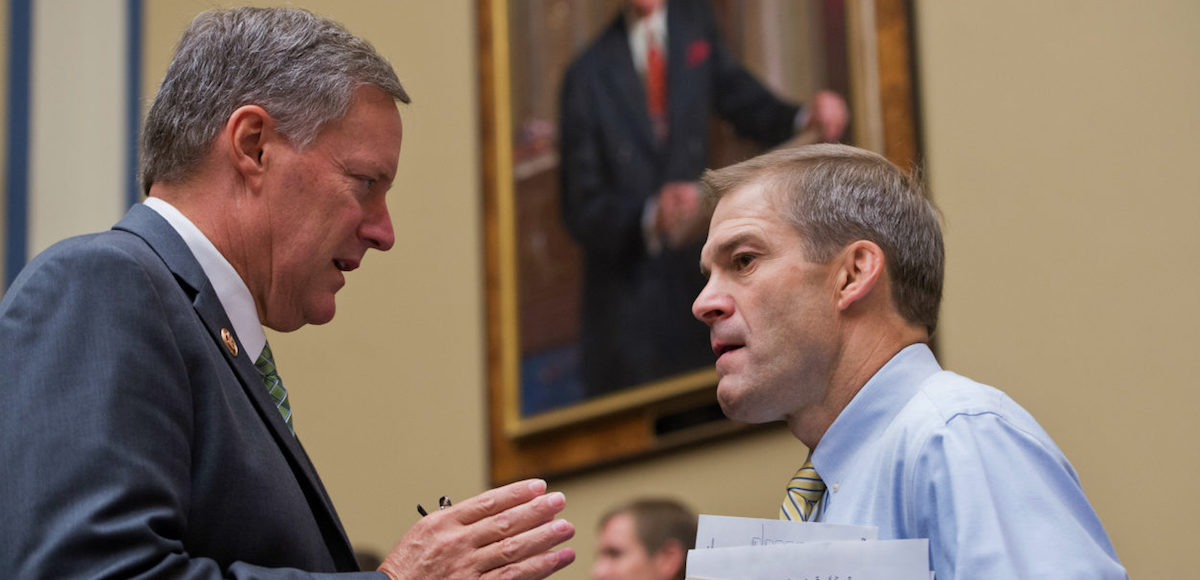 Congressional Republicans plan to introduce a resolution Tuesday calling for the appointment of a second special counsel to investigate misconduct at the Federal Bureau of Investigation (FBI) and Justice Department (DOJ).
The resolution is backed by Rep. Mark Meadows, R-N.C., the chairman of the conservative House Freedom Caucus as well as two of the group's co-founders — Rep. Jim Jordan, R-Ohio, and Rep. Ron DeSantis, R-Fla.
The 12-page resolution will ask a second special counsel to investigate three areas:
The ending of the investigation into Hillary Clinton's personal email server,
the origins of the Russia probe and the appointment of Robert Mueller as special counsel,
abuses of the Foreign Intelligence Surveillance Act (FISA) during the warrant application process.
Last week, DOJ Inspector General Michael Horowitz completed his draft report on the handling of the Clinton investigation and submitted it to the DOJ and the FBI. It has already resulted in the criminal referral of former FBI director Andrew McCabe.
In March, Mr. Horowitz said he would also look into allegations that the FBI and Justice Department officials under the Obama Administration abused their surveillance powers by using information compiled by Christopher Steele, a former MI6 British intelligence agent, and paid for by Democrats to justify spying on peripheral members of Team Trump.
Mr. Horowitz also said his office would look at those claims as well as communications between Steele and DOJ and FBI officials.
The Justice Department recently announced that Mr. Horowitz will investigate "potential criminal conduct" in the Russia probe motivated by "impropriety or political motivation." However, the resolution will state that a second special counsel is needed for greater autonomy to investigate misconduct.