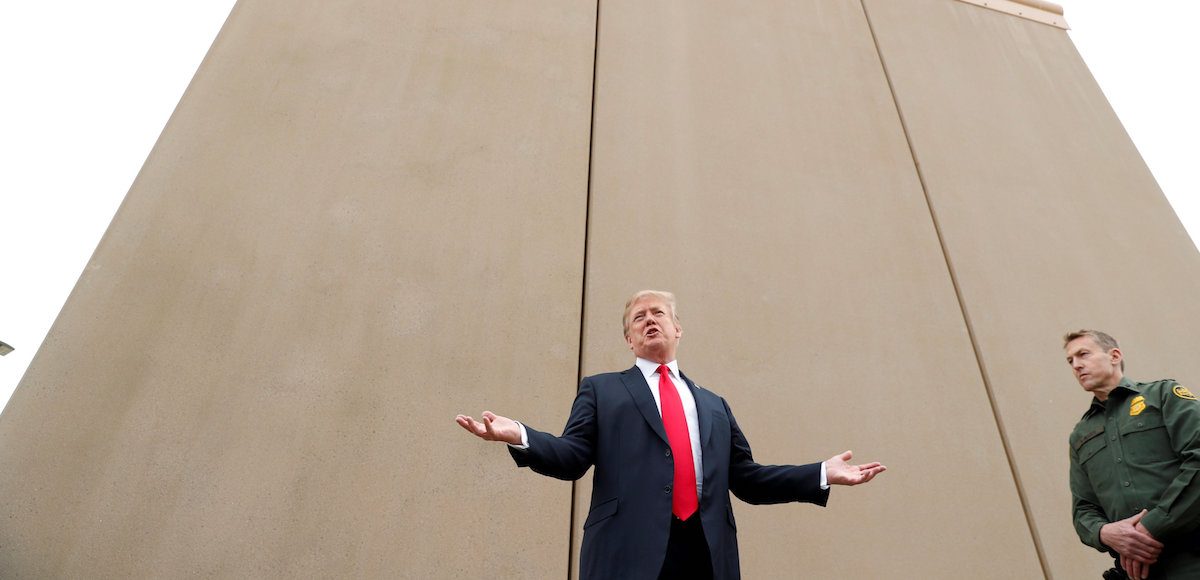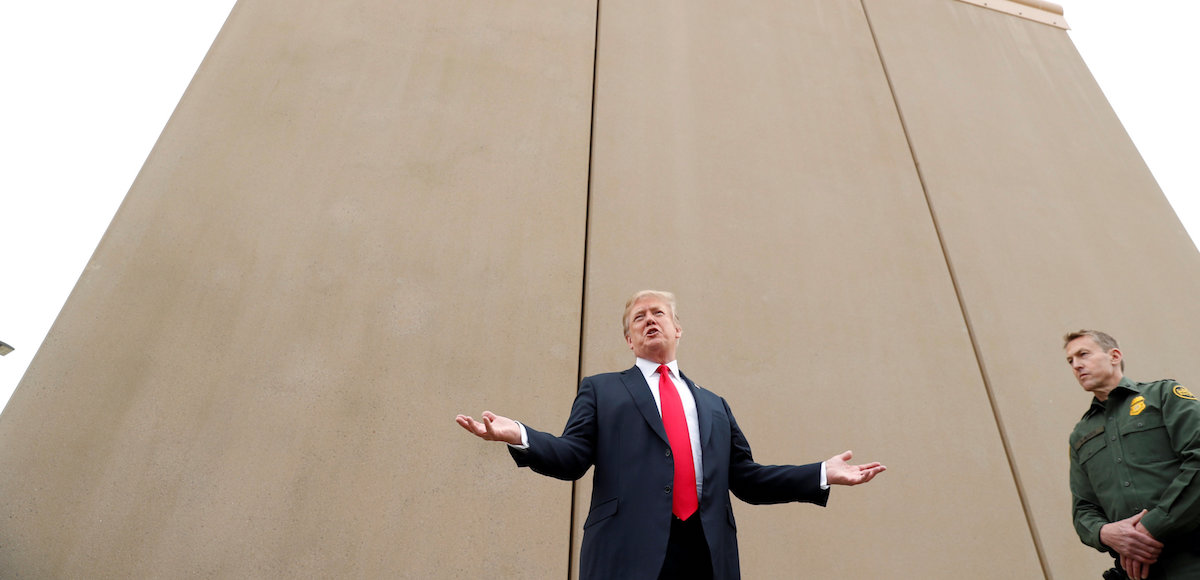 President's Plan Would Also End Longest Government Shutdown in U.S. History
President Donald Trump on Saturday proposed a compromise to reopen the government in exchange for a "down payment" on border security to address the ongoing immigration crisis.
"To physically secure our border, the plan includes $5.7 billion for a strategic deployment of physical barriers, or a wall," the president said. "This is not a 2,000-mile concrete structure from sea to sea."
"These are steel barriers in high priority locations."
The White House proposal also includes the following:
$800 million in urgent humanitarian assistance,
$805 million for drug detection technology to help secure our ports of entry,
2,750 additional border patrol agents and law enforcement personnel,
75 new immigration judge teams; and,
the creation of a new system that permits Central American minors to apply for asylum in their home countries. Reform will also promote family reunification for unaccompanied children, who are often dropped right at the southern border.
"That is our plan. Border security, DACA and TPS. A fair and reasonable compromise," the president said. "It's not intended to fix all of our border problems, but will reopen the government and begin to address the humanitarian crisis at the border."
The president essentially announced support for the BRIDGE act in exchange for $5.7 billion in funding for physical barriers on the U.S. southern border with Mexico.
The bill offers three-year worker permits for recipients of Deferred Action for Childhood Arrivals (DACA), as well as other non-citizens with Temporary Protected Status (TPS).
President Trump also said Senate Majority Leader Mitch McConnell, R-Kty., has pledged to bring this bill to the floor of the United States Senate this coming week.
"I commend the President for his leadership in proposing this bold solution to reopen the government, secure the border, and take bipartisan steps toward addressing current immigration issues," Leader McConnell said in a statement following the announcement.
"Compromise in divided government means that everyone can't get everything they want every time. The President's proposal reflects that. It strikes a fair compromise by incorporating priorities from both sides of the aisle."
But House Speaker Nancy Pelosi, D-Calif., who holds a shockingly tensuous position as leader of the lower chamber, appears unwilling to support this proposal, either. Before the president stepped up to the microphone, she released a statement opposing the plan.
"Unfortunately, initial reports make clear that his proposal is a compilation of several previously rejected initiatives, each of which is unacceptable and in total, do not represent a good faith effort to restore certainty to people's lives," Speaker Pelosi said. "For one thing, this proposal does not include the permanent solution for the Dreamers and TPS recipients that our country needs and supports."
Worth noting, President Trump had previously offered a permanent solution on DACA prior to the 2018 midterm elections, but the Democrats rejected it.
The president also stated that he intends to convene weekly meetings on border security at the White House after the government is reopened.
"Whatever we do I can promise you this. I will never forget that my first and ultimate duty is to you, the American people," the president concluded. "Whatever we do will safe lives, make our country more secure and safer."