The U.S. Supreme Court announced Friday it will expeditiously decide whether the Trump Administration can ask a citizenship question to U.S. residents interviewed for the 2020 census.
According to the Justice Department (DOJ), which will argue on behalf of the Trump Administration, the census questionnaire must to be completed by June to be printed on schedule.
The justices said they will hear the case in late April.

Historically, the U.S. asked a citizenship question from 1820 to 1950. The U.S. Commerce Department also noted that the citizenship question would be the same as the one posed in the annual American Community Survey (ACS)."
But that didn't stop a liberal federal judge in New York from ruling Commerce Secretary Wilbur Ross committed "egregious" legal violations when he decided to once again pose the citizenship question.
U.S. District Judge Jesse Furman in Manhattan disregarded history in the case, and ruled that he believed Mr. Ross's motivations wasn't the real reason.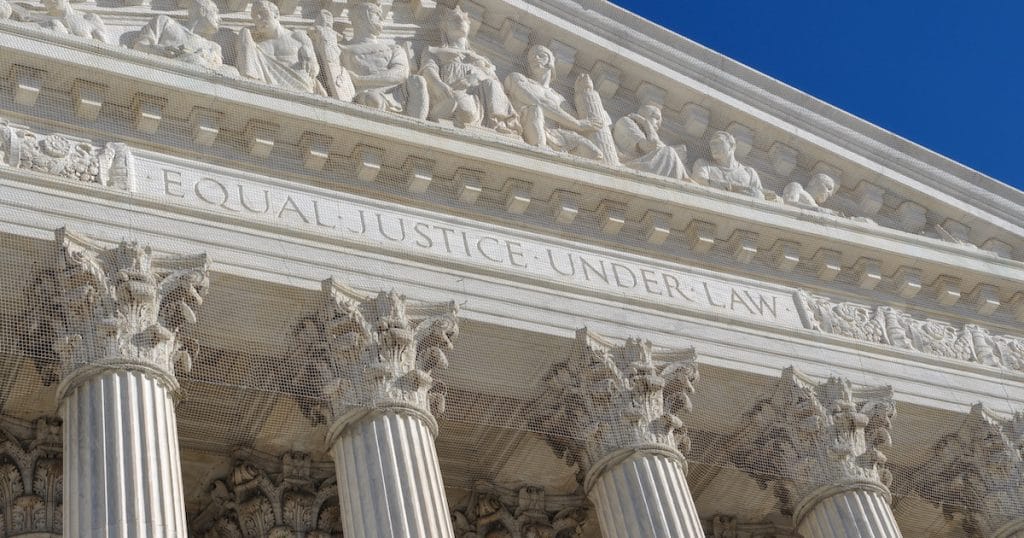 The U.S. Commerce Department uses the 10-year questionnaire to collects population data. The data is in turn used to determine representation in the U.S. House of Representatives. the number of electoral votes each state will have in the Electoral College, and to allocated roughly $600 billion in federal funding.
The only major difference between the census and the ACS is the sample size, with the ACS being a much smaller percentage of households than the actual census.
Still, for proponents of the proposal, the Court's previous record offers mixed signals on how they might rule. Last year, the justices denied a request by the Trump Administration to block the trial in Manhattan from going forward.
However, they also blocked the plaintiffs from deposing Secretary Ross under oath.
A divided Supreme Court upheld a revised version of President Trump's ban on travelers from several Muslim-majority nations, ruling it was "squarely within the scope of presidential authority."
In December, a split court refused a request by the Trump Administration to reinstate a ban on asylum claims by immigrants who cross the southern U.S. border illegally.
Worth noting, two-thirds (66%) of American adults support the government posing a citizenship question on the U.S. Census, a recent survey found. Only 23% disagreed, and 11% are undecided.
An overwhelming majority, at 89%, think it's important for the government to get as accurate a count of the U.S. population as possible in the Census, including 67% who say it's Very Important.
Just seven percent (7%) say an accurate count of the population is not very or Not At All Important.