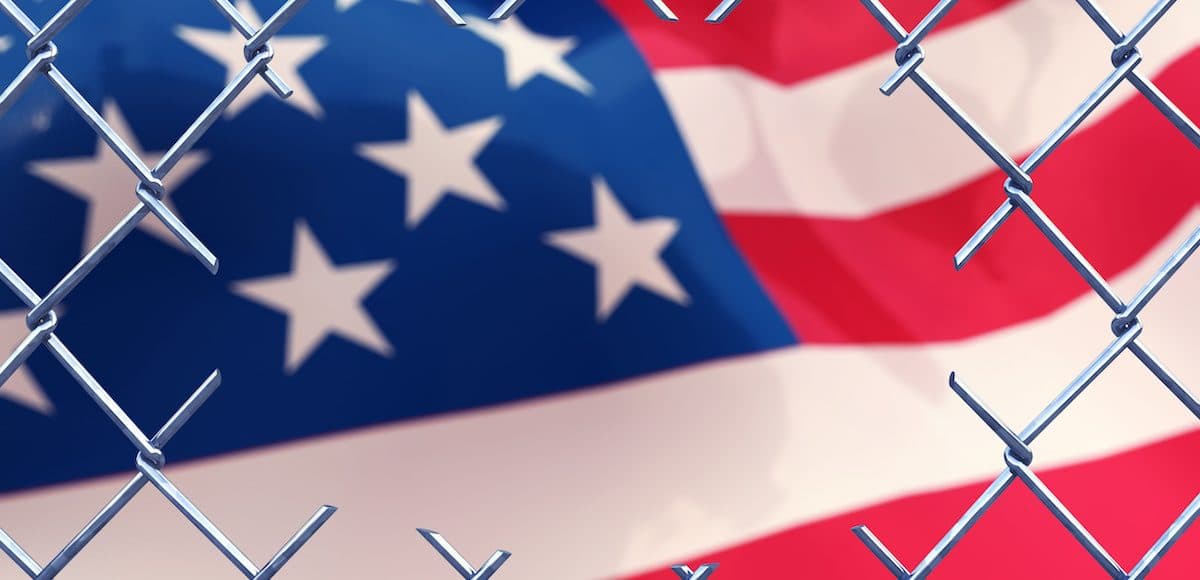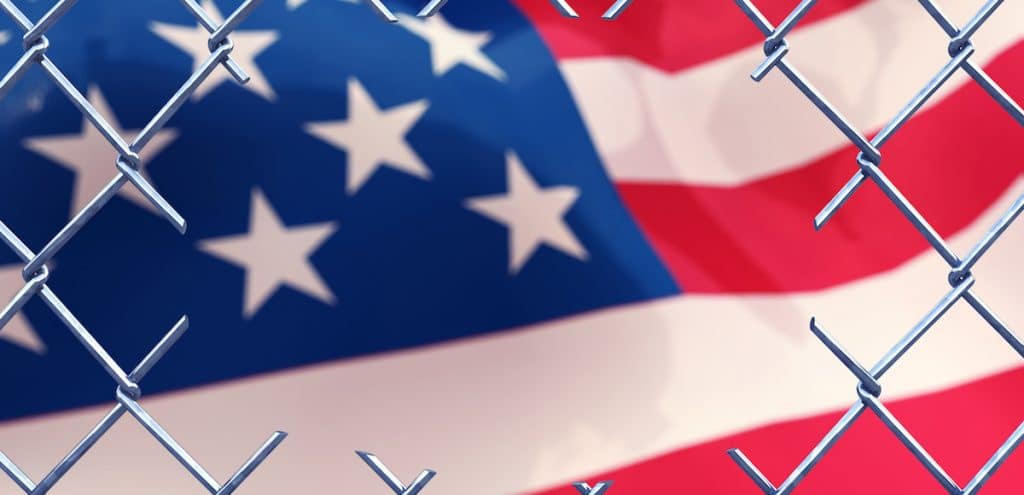 President Donald Trump on Friday announced executive action to declare a national emergency in response to what he called "an invasion" of drugs and criminals at the U.S. southern border with Mexico.
"Today I am announcing several critical actions that my administration is taking to confront a crisis," the president said in the Rose Garden. "We are going to confront the national security crisis on the southern border not because it was a campaign promise, but because we have to do it."
"We're talking about an invasion of our country, with drugs and human traffickers and all types of criminals and gangs."
He slammed Democrats for not prioritizing border security in the budget bill, and for minimizing the flow of drugs and human trafficking.
"When you listen to certain politicians, particularly Democrats, it's all a lie. They say walls don't work. They say it's all about the ports of entry. It's all a lie," the president said. "Everyone knows that walls work."
"Nancy knows it. Chuck knows it. It's all a big lie."
Mark Morgan, who served as Border Patrol chief under Barack Obama, has also sided with President Trump, who thanked and defended those who defend the border.
"Our border agents are doing such incredible work. Our military has been incredible. I want to thank them," he said. "ICE has been abused by our press and by the Democrats."
President Trump recognized Angel Moms and Angel Families who have lost their children to violent illegal immigrants for their support, and told several of them in attendance to stand and be recognized.
"These are great people who are fighting for their children who have been killed by illegal immigrants who should never have been in this country," he said of the victims' families. "Our country, those who love our country, they love you."
As People's Pundit Daily (PPD) recently reported, the Justice Department (DOJ) confirmed a notorious Mexican sex trafficking organization "frequently" relies on the U.S. southern border to smuggle their victims.
For over a decade, the Rendon-Reyes Trafficking Organization, based in Tenancingo, Tlaxcala, Mexico, has used the insecurity and lawlessness at the southern border to smuggle young women and girls to the U.S. from Mexico and Central America.
"By signing a national emergency, something that has been signed many times, we want to stop criminal cartels and gangs from coming into our country," he continued.
"I ran on a very simple slogan: Make America Great Again. If you are going to have drugs pouring across the border, gangs pouring across the border, then it's very difficult to make American great again."
Notably, the president addressed criticisms surrounding the early period of his administration, and insinuated his biggest mistake was trusting Republican leaders in Congress.
"I was a little new to the job, and a lot of people didn't step up," he said in a not-so veiled reference to former House Speaker Paul Ryan, R-Wisconsin.
At the beginning of the president's term, House Republicans controlled both chambers of the U.S. Congress. The White House wanted to prioritize immigration and tax reform over repealing and replacing ObamaCare.
Then-Speaker Ryan insisted the GOP conference was behind a consensus plan, but they failed. Exit polls and voter analysis files indicated voters perceived the repeal attempt as a threat against protections for preexisting conditions.
It cost the Republican Party control of the lower chamber in 2018.
In the end, the president did sign the first overhaul to the U.S. tax code in more than 30 years, but Congressional Republicans never prioritized immigration.
President Trump compared the expected court challenge to the national emergency declaration to the travel ban. Democrats and opponents of the executive order "judged-shopped" in liberal courts, most notably the Ninth Circuit U.S. District Court of Appeals.
Federal judges in California and Hawaii issued national injunctions that prevented the administration from implementing the order. Ultimately, the U.S. Supreme Court upheld the order, ruling it was "squarely within the scope of presidential authority."
The president expects the High Court to have the final say on this order, as well, and anticipates legal victory given the law.
"If you don't have a border, you don't have a country. We fight all over the world to create borders for other countries. But we don't have a border."