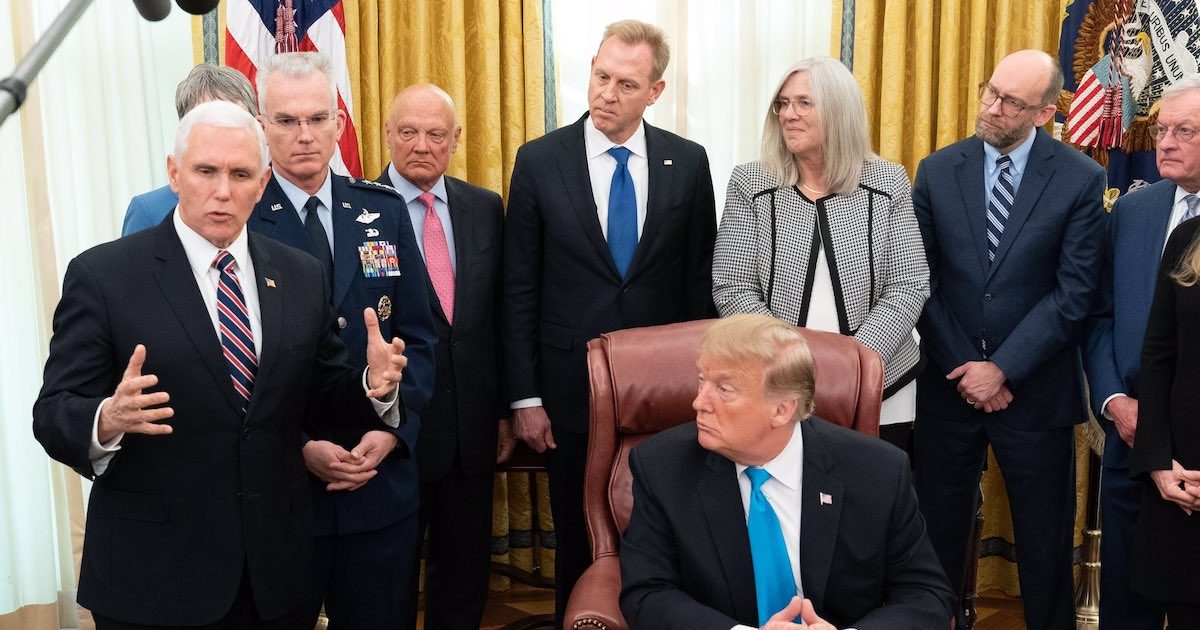 Space Force Will Be Within the U.S. Air Force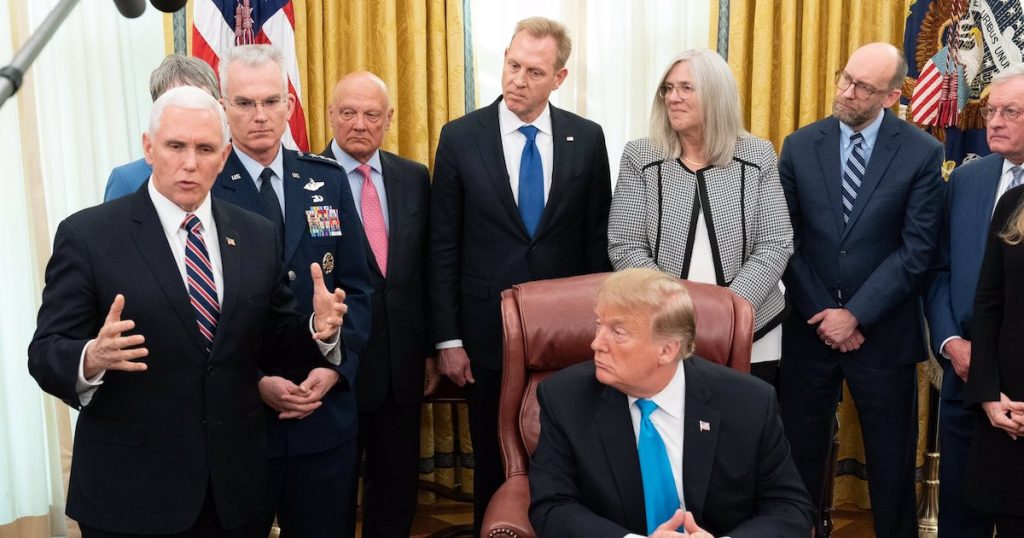 President Donald J. Trump on Tuesday signed Directive-4 instructing Secretary of Defense Patrick M. Shanahan (acting) to develop a legislative proposal establishing the U.S. Space Force as the sixth branch of the Armed Forces.
The White House said Directive-4 is the first strategic step toward guaranteeing American space dominance by establishing the framework for the new branch, which will start as an agency of the U.S. Air Force.
"Our destiny, beyond the Earth, is not only a matter of national identity, but a matter of national security," President Trump said.
Though it hasn't received much media attention, President Trump has already established himself as a consequential leader in space exploration. In his first 100 days, he signed the National Aeronautics and Space Administration Transition Authorization Act of 2017.
Then-acting NASA Administrator Robert Lightfoot said it was vital for "our nation's space, aeronautics, science, and technology development programs to thrive."
In June 2017, the president revived the National Space Council for the first time in 24 years, and empowered them to help implement his space policy. That policy is to make human exploration of the solar system a national priority.
Vice President Mike Pence, who chairs the National Space Council, said the president's "highest priority is the safety and security of the American people."
"Space is a warfighting domain just like the air, land, & sea," he tweeted. "America must lead."
Directive-4 is estimated to cost less than $100 million, and will help counter threats in space from foreign countries. Defense One said the new Space Force will include four components, of which three do not require congressional approval.
It "consists of a combatant command for space, a joint agency that will purchase military satellites and a new war fighting community."
Florida Governor Ron DeSantis announced on Twitter he will send a formal request to the president asking for the headquarters of Space Force Combatant Command to be established at Cape Canaveral.
"Today, I am formally sending a request to @realDonaldTrump to place the headquarters for the Space Force Combatant Command here in Florida @NASAKennedy in Cape Canaveral," he tweeted. "This is part of Florida's history and is a logical fit for our state."
Once signed, the final part of the directive must be sent to the U.S. Congress for approval.
The Trump Administration's focus on space exploration and defense is part of the "America First" agenda. It's been more than 70 years since the last branch of the Armed Forces has been created, when the U.S. Air Force was established in 1947.
In December 2017, President Trump signed Space Policy Directive-1, establishing a public-private partnership for human missions to the Moon, Mars and beyond.
In May 2018, he signed Space Policy Directive–2, which reforms U.S. commercial space regulatory framework with a goal to ensure the nation maintains its role as a leader in space commerce.
"This time we will do more than plant our flag and leave our footprints," President Trump said. "We will establish a long-term presence, expand our economy, and build the foundation for an eventual mission to Mars, which is actually going to happen very quickly."