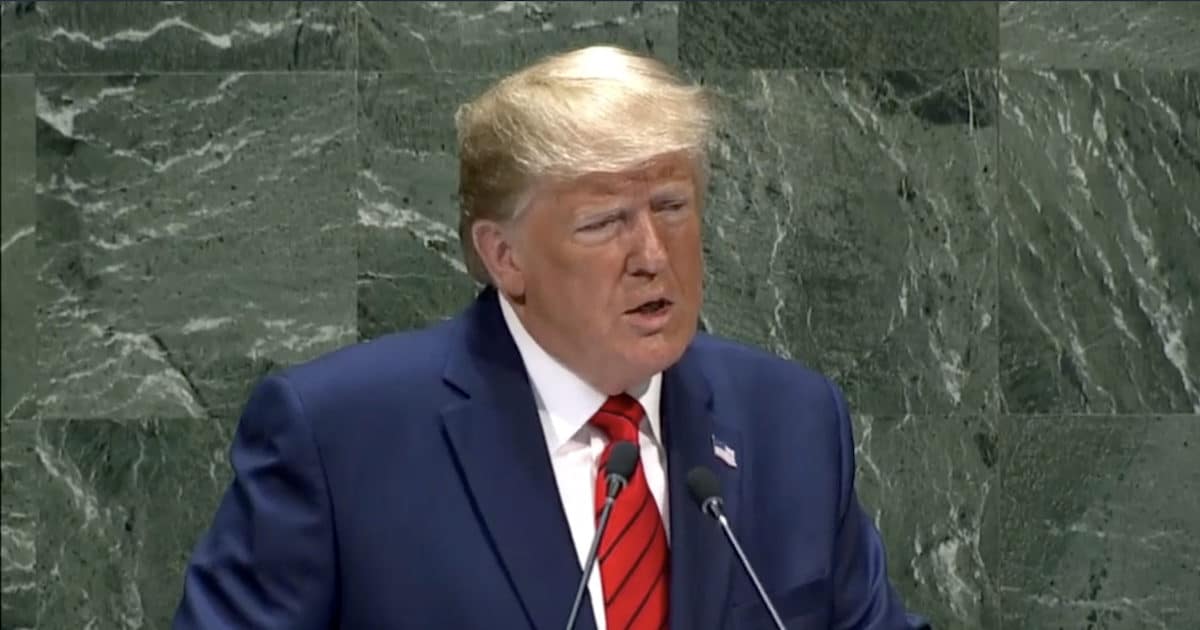 President Trump Unapologetically Defends National Sovereignty in Address to 74th United Nations General Assembly
President Donald J. Trump unapologetically defended national sovereignty and condemned socialism in his address to the 74th United Nations General Assembly (UNGA). The president's speech was perhaps the best articulation of the message, Make America Great Again.
"Wise leaders always put the good of their own people and their country first. The future does not belong to globalists," he said. "The future belongs to patriots, to sovereign and independent nations who protect their citizens, respect their neighbors and honor the differences that make each country special and unique."
President Trump campaigned and centered his presidency on an "America First" agenda. In 2017 and 2018, his UNGA addresses also defended national sovereignty and the liberal nation-state system. That message is not well received at the globalist body of nations, who have embraced the tenets of globalism and socialism.
The president pointed once again to Venezuela as he had before to make the strongest argument against socialism, to date.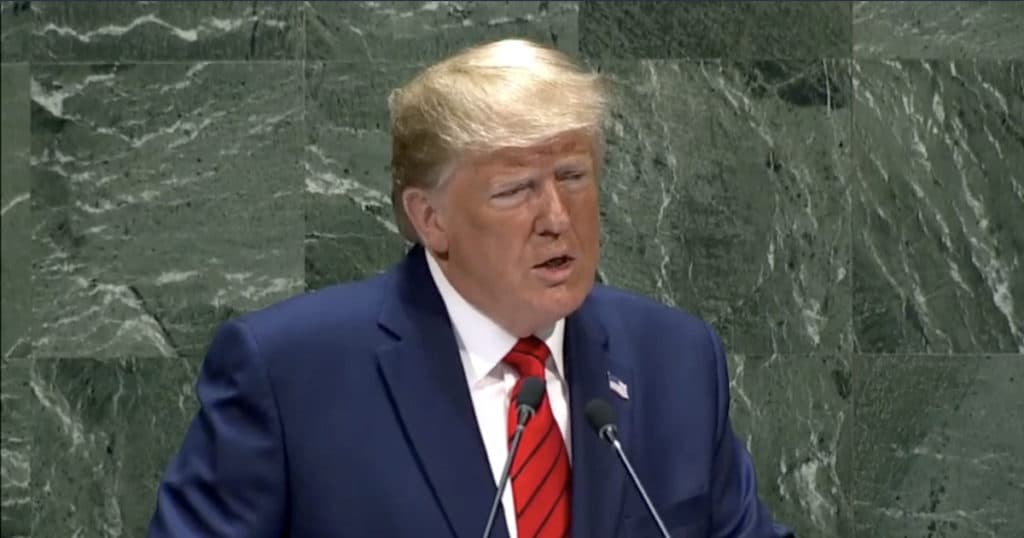 "One of the most serious challenges our nations face is the specter of socialism. It's the wrecker of nations and destroyer of societies," President Trump said. "The events in Venezuela socialism and communism are not about justice, they're not about lifting up the poor and they are certainly not about the good of the nation."
"Socialism and communism are about one thing only: power for the ruling class."
He repeated that "American will never be a socialist country" and pointed out socialism and communism killed an estimated 100 million people in the last century. Some estimates place the number much higher.
While touting the economic progress enjoyed by the U.S. under his administration, he told gathering of nations that "building a better future starts at home – by lifting up our citizens, honoring our histories, and standing up for our sovereignty."
"If you want freedom, take pride in your country. If you want democracy, hold on to your sovereignty. If you want peace, love your nation."