Prosecutor With Plans to Question Hunter Biden in Corruption Case Recounts His Firing Under Oath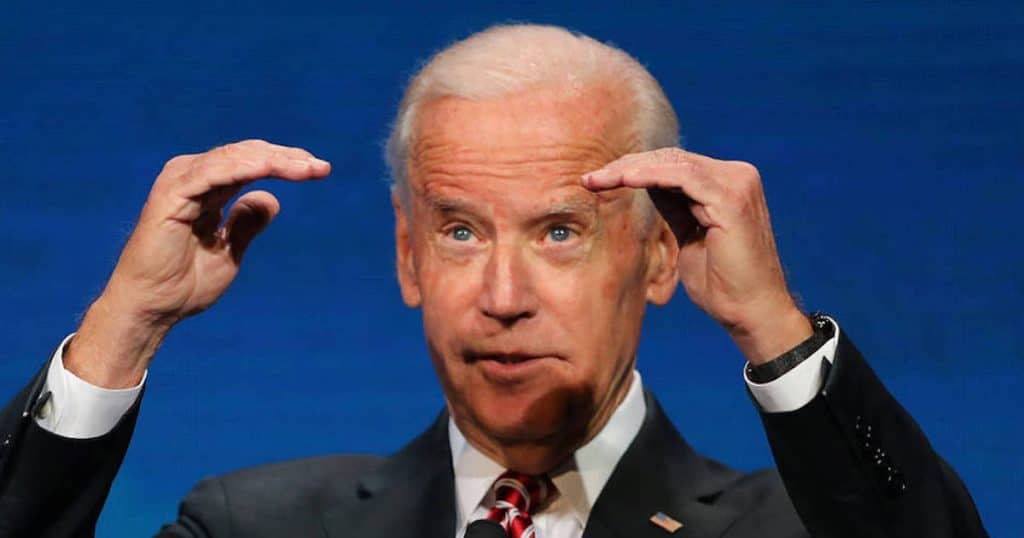 Viktor Shokin, the former General Prosecutor for the Republic of Ukraine, testified in a sworn affidavit he was fired as a result of "direct and intense pressure from Joe Biden and the U.S. administration." The testimony, which was recently obtained by The Hill, was given for a case in European court surrounding Dmytro Firtash.
Mr. Shokin was appointed General Prosecutor of Ukraine by former President Petro Poroshenko, and received a 318-vote consent of the Rada (Ukraine Parliament), a vote considered a constitutional authority. He served from February 10, 2015 to April 3, 2016.
He was fired at the behest of the U.S. administration, specifically former Vice President Joe Biden, who had been appointed by former President Barack Obama to oversee U.S.-Ukrainian relations.
"Poroshenko asked me to resign due to pressure from the U.S. Presidential administration, in particular from Joe Biden. who was the U.S. Vice-President," Mr. Shokin testified. "Biden was threatening to withhold USD$ I billion in subsidies to Ukraine until I was removed from office."
In December 2015, The New York Times reported Burisma had hired Hunter Biden only weeks after his father was appointed to head up relations with Ukraine, despite having no relevant qualifications. Mr. Biden insisted and has maintained the U.S. administration wanted Mr. Shokin fired due to corruption and ineptitude.
He discussed the firing of Mr. Shokin at an event held by the Council on Foreign Relations on January 23, 2019.
So they said they had—they were walking out to a press conference. I said, nah, I'm not going to—or, we're not going to give you the billion dollars. They said, you have no authority. You're not the president. The president said—I said, call him.

(Laughter.)

I said, I'm telling you, you're not getting the billion dollars. I said, you're not getting the billion. I'm going to be leaving here in, I think it was about six hours. I looked at them and said: I'm leaving in six hours. If the prosecutor is not fired, you're not getting the money. Well, son of a bitch. (Laughter.) He got fired. And they put in place someone who was solid at the time.

Well, there's still—so they made some genuine substantial changes institutionally and with people. But one of the three institutions, there's now some backsliding.
At the time of his firing, Mr. Shokin had plans to question Hunter Biden about $3 million in fees that he and his partner, Devin Archer, collected from Burisma through Blue Star Strategies, a U.S. lobbying firm.
The Hill obtained an official memo memorializing a meeting that took place between Burisma's U.S. legal team and Ukrainian officials only days after Mr. Biden forced Mr. Poroshenko to fire Mr. Shokin, which calls Mr. Biden's narrative into question.
They offered "an apology for dissemination of false information" surrounding the Prosecutor General's Office of Ukraine" and other officials. U.S. administration officials wanted to make amends and secure an urgent meeting with the new temporarily prosecutor. On April 6, 2016, a week after Mr. Shokin was fired, they secured that meeting with Yuriy Sevruk.
Incorrect reports have claimed there were no open investigations at the time of Mr. Shokin's firing.
But official case files obtained by The Hill and dated March 2016 detail open cases surrounding corruption and tax violations. The Kyiv Post, citing company officials on the record, reported Burisma was not free and clear of investigations until January 2017, only days before the inauguration of President Donald J. Trump.
"The truth is that I was forced out because I was leading a wide-ranging corruption probe into Burisma Holdings ("Burisma"), a natural gas firm active in Ukraine, and Joe Biden's Son, Hunter Biden, was a member of the Board Of Directors," Mr. Shokin further testified. "I assume Burisma, which was connected with gas extraction, had the support of the U.S. Vice-President Joe Biden because his son was on the Board of Directors."
In July, Ukrainian President Volodymyr Zelensky — newly elected — told President Trump he was "knowledgable about the situation" and planned to "look into the situation," particularly surrounding Burisma.
Democrats in the U.S. House of Representatives have used the phone conversation as a pretext to open an impeachment inquiry against President Trump. Critics say the alleged "whistleblower" complaint — which is little more than demonstrably false hearsay — is really an effort to stop the exposure of election meddling from and corruption within the Obama Administration.
"On several occasions President Poroshenko asked me to have a look at the criminal case against Burisma and consider the possibility of winding down the investigative actions in respect of this company, but I refused to close this investigation," Mr. Shokin also stated in his testimony. "Therefore. I was forced to leave Office under direct and intense pressure from Joe Biden and the U.S. administration."