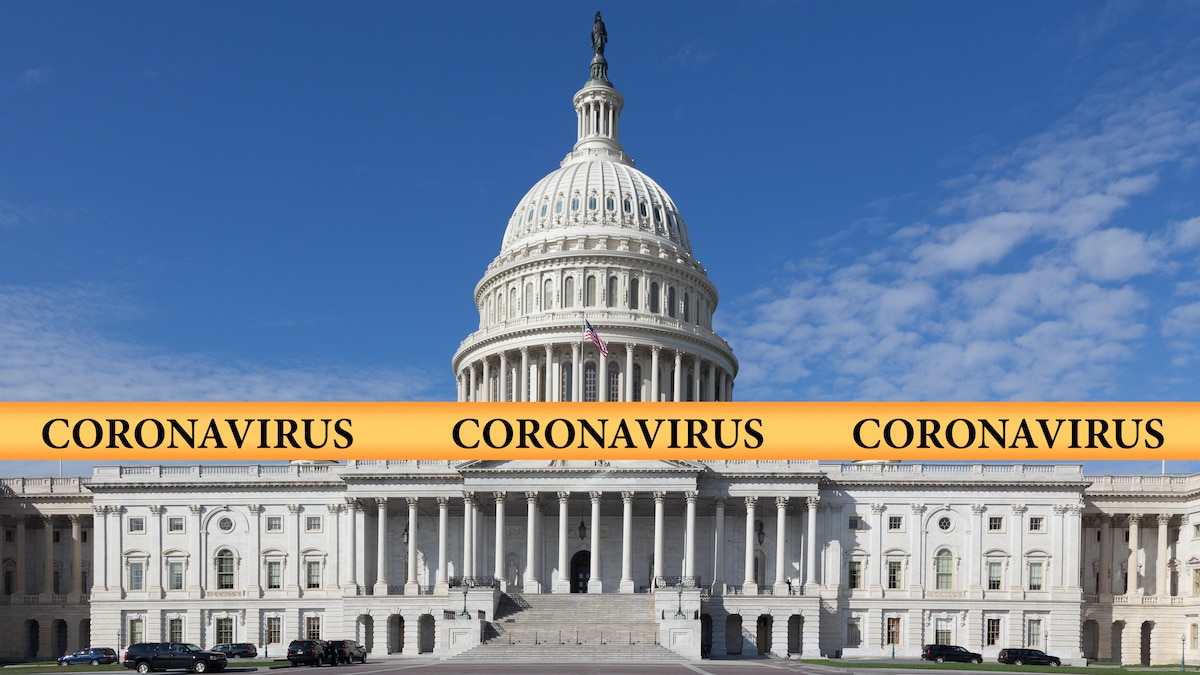 Democrats Leverage Coronavirus Crisis for Giveaways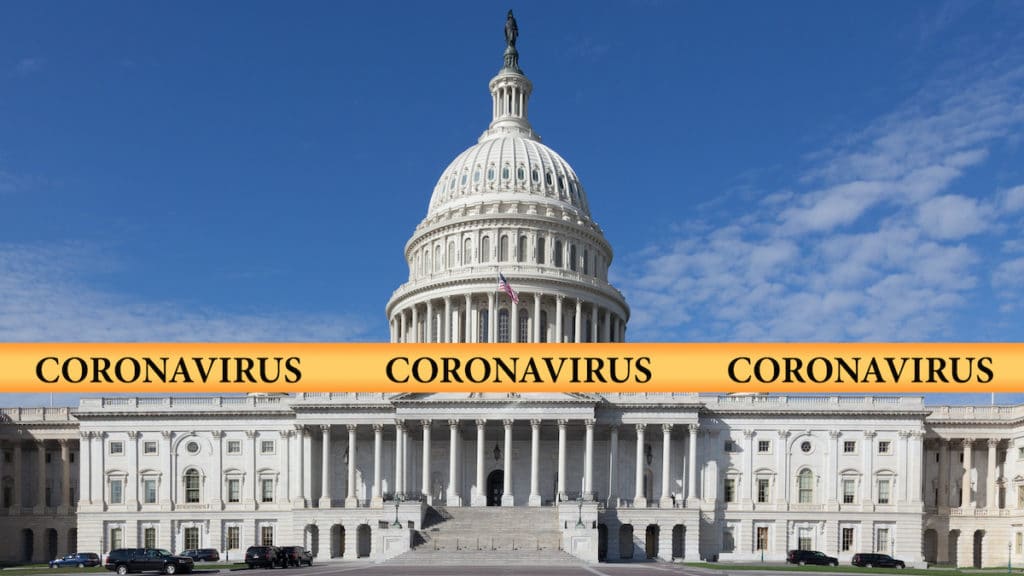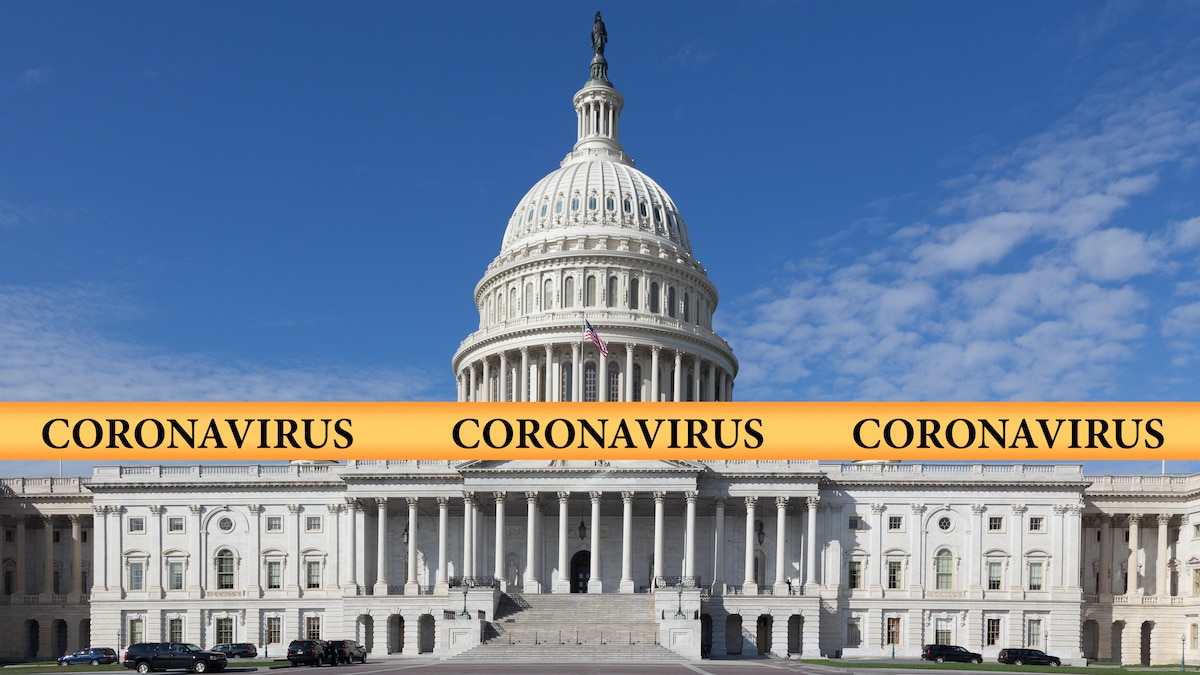 Washington, D.C. (PPD) — The U.S. Senate unanimously passed a historic $2 trillion coronavirus relief bill, ending deadlock and sending it to the U.S. House of Representatives.
The vote was 96 – 0.
The Coronavirus Aid, Relief, and Economic Security Act, or the CARES Act, includes direct payments to most Americans, and a significant expansion of unemployment benefits. It also includes a $367 billion program for small businesses to meet payroll while workers are forced to stay home and $500 billion program for corporations in vital industries such as airlines.
While Majority Leader Mitch McConnell, R-Kty., told reporters after the vote that the passage of the bill was bipartisan, he acknowledged the original bill was derailed at the last minute on Sunday.
"This Sunday, we had a bipartisan bill," he said. "Then, the speaker and the minority leader came to my office and that slowed down the process."
The bipartisan vote came after heated arguments not seen on Capitol Hill in decades. Last weekend, a deal had been struck until House Speaker Nancy Pelosi, D-Calif., returned to D.C. with a laundry list of last-minute, leftwing demands.
A smaller laundry list still ended up in the bill.
Democratic Provisions Unrelated to Coronavirus and Economy
Corporation for Public Broadcasting: $75 million
National Endowment for the Arts: $75 million
National Endowment for the Humanities: $75 million
Institute of Museum and Library Services: $50 million
The Kennedy Center: $25 million
National Oceanic and Atmospheric Administration (NOAA): $20 million
Legal Services Corporation: $50 million
Internal Revenue Service: $250 million
House of Representatives salaries and expenses: $25 million
The 880-page bill also includes at least $150 billion for the healthcare system, and an additional $100 billion for healthcare supplies. But it was what Minority Leader Chuck Schumer, D-N.Y., called "unemployment on steroids" that threatened to derail the bill again.
An amendment introduced by Republican Ben Sasse, R-Kan., would've prevented unemployment paying out more than workers made before being laid off. It also will result for the first time in unemployment benefits for a worker who quits.
They just has to "self-certify" that "the individual has to quit his or her job as a direct result of COVID-19."
The provision, which was left intact after the amendment failed, will lead to prolonged periods of high unemployment by incentivizing many to remain out of the labor force until the end of the year.
"COVID-19 not only endangers our health, but has also presented the biggest economic challenge our nation has seen in a decade," said Senator Tim Scott, R-S.C., who gave an impassioned floor speech in support of the amendment, though ultimately voted for the bill.
"This package, while not perfect, will provide immediate financial assistance for those in need, help our small businesses keep their doors open, and keep our amazing health care providers safer."
There are many other special interest giveaways for Democrats wholly unrelated to the coronavirus or the economic devastation it has caused.
Medium-sized businesses are required to remain neutral in union organizing, meaning they cannot oppose any union organizing campaign drives for the duration of a federal loan.
The Democrat-controlled U.S. House will not take up the bill until Friday. Democratic leadership promised to give members 24 hours to return to D.C.