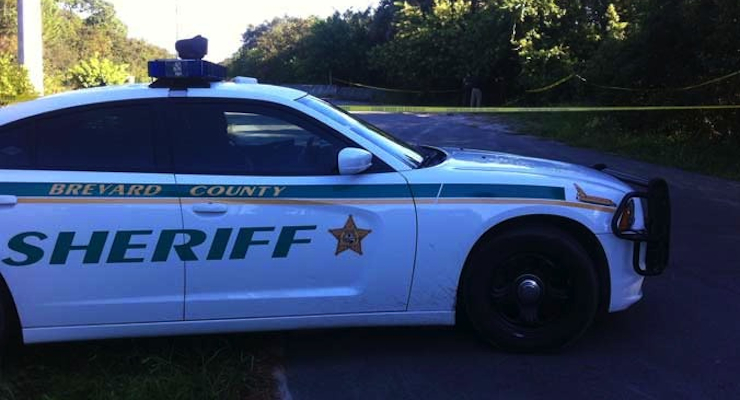 Florida Sheriff's Deputy Shot in Line of Duty While Arresting Prostitution Ring Suspects
A Brevard County Sheriff's deputy is in critical condition after being shot Thursday night in Port St. John near Cocoa, officials said. Brevard County Sheriff Wayne Ivey said at a press conference that a group of 5 or 6 deputies approached a house in the area of Covina Street around 9:30 p.m ET, which was the target of an investigating into a prostitution ring, when a male suspect allegedly opened fire, hitting one deputy.
"Late yesterday evening a member of our Brevard County Sheriff's Office family was shot in the line of duty while he and the members of his unit were attempting to make an arrest in the Port St. John area," Sheriff Wayne Ivey said.
Unlike the deputy, the suspect, whose name was not released, is in stable condition. The alleged female prostitute was taken into custody. Meanwhile, the deputy was taken to the hospital where he went into surgery. Sheriff Ivey said the department was "hurting" and focused on the well-being of the deputy and his family.
"While the full details of the incident are still under investigation I wanted to share with our community that he is currently in critical condition undergoing surgery and we ask that everyone please keep him and his family in their thoughts and prayers," Sheriff Wayne said in a statement on Facebook. "Our BCSO family is standing strong with his wife and children as we all face this difficult time together. We are extremely grateful for the overwhelming number of calls we have received from our citizens who have offered their thoughts and prayers for his recovery. I want to personally thank and commend the actions of Brevard County Fire Rescue who without question gave our Deputy a chance to survive through their life saving actions."
The SWAT team was called to clear the house where the shooting occurred. There was no further information released.