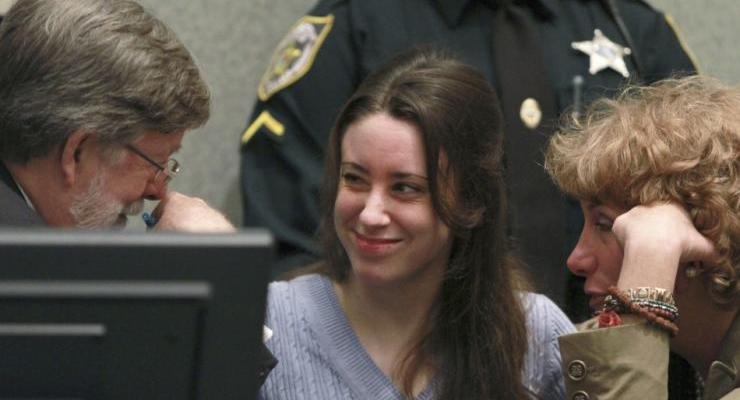 Casey Anthony, the infamous mother charged with killing her 2-year-old daughter Caylee, protested against President Donald J. Turmp at his Mar-a-Lago resort. At one point, before and after she was cleared in the 2008 case, Casey would never have been able to safely walk the streets in Florida.
But she was embraced by anti-Trump protestors in West Palm Beach. The video below shows Anthony, 30, wearing a backward cap, glowing wristbands and the same necklaces and wristbands as the protesters.
[brid video="111401″ player="2077″ title="Casey Anthony Spotted at AntiTrump Protest"]
Search crews found little Caylee Anthony's body stuffed inside a trash bag in the woods near the family's home in December 2008, only months after she disappeared.
Anthony was acquitted by a jury in 2011 after defense attorneys argued that her daughter drowned in a swimming pool. The police botched the investigation and Jose Baez was able to punch holes all through the prosecutions case, even though she was a proven serial liar who wanted to party rather than be a mother.