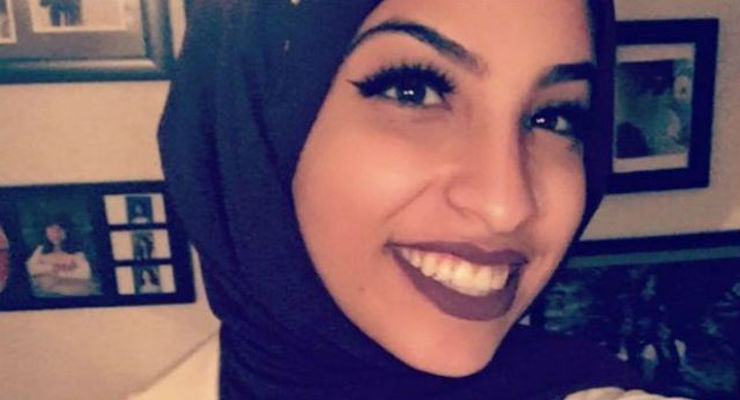 Nancy Salem, a pre-school teacher at The Children's Courtyard in South Arlington, has been suspended after tweeting "kill some Jews," The Algemeiner reported. Salem, who is a muslim woman, was among 24 anti-Israel activists at the University of Texas, Arlington (UTA), exposed by covert campus watchdog group Canary Mission for spouting racist, anti-semitic and violent comments online.
According to the report detailing the findings compiled by Canary Mission–which anonymously monitors anti-American, anti-Israel and antisemitic activity on U.S. college campuses–the majority of anti-semitic posts came from former and current students affiliated with the school's chapters of Students for Justice in Palestine (SJP) and Muslim Student Association (MSA).
Salem, which was reported to be a member of the UTA chapter of Students for Justice in Palestine and a supporter of the anti-Israel Boycott, Divestment and Sanctions movement, took to a now-disabled Twitter account to post vial remarks.
"How many Jews died in the Holocaust? Not enough…HAHAHAHA," she wrote in one. On May 14, 2013, Salem tweeted: "Have a safe trip Lulu. I love you baby girl! See you in 3 weeks! Kiss the Palestine ground for me and kill some jews! <3 #IMissYouAlready."
However, there is no record for Salem at UTA and the group claims she was never a member. Still, conduct has been going on for years while she has had the ears of pre-school children.
In a prepared statement, she apologized.
"Several years ago, while still a teenager attending high school, I made some racist and anti-Semitic statements that I deeply regret and believe are not a reflection of the beliefs I hold today," she said. "Furthermore, these statements were made at a time when I was not strong in my faith nor do they reflect the family values of inclusivity and respect for all faiths that my parents have worked very hard to instill in us. As many people can relate, teenagers often get involved with individuals that influence their behaviors and not always for the better and I deeply regret having been influenced in such a way."
The University of Texas Arlington (UTA) was the second Texas university to be investigated by Canary Mission in 2017, coming after another at the University of Houston (UH) that was released on January 26th. It also claimed a Dallas-based student named Osama Qasem and alleged gun dealer, wrote "Fuck all them Jews".
UPDATED: Osama Qasem contacted PPD denying he is a gun dealer, as the Canary report claimed. Canary Mission cited several tweets, which he contends were not meant to be serious tweets.
As People's Pundit Daily has previously reported, despite media reports, statistics from the Federal Bureau of Investigation (FBI) reveal there are far more anti-Semitic crimes committed against Jews than anti-Muslim crime. According to the Uniform Crime Reporting Program, which is used by the FBI to collect data about both single-bias and multiple-bias hate crimes, the data from 2014 doesn't at all reflect growing anti-Muslim sentiment spewing from white America, or any demographic group in the U.S. for that matter.
However, there is a rise of anti-semitism from Muslim groups like SJP and MSA.
Without responding to the report, they issued a statement on Facebook that serves as a half-denunciation of anti-semitic behavior before quoting a pro-Palestinian message.
"SJP at UTA would just like to reiterate our strict anti discrimination policy, we find it necessary to reinforce that our SJP chapter stands against xenophobia, islamophobia, racism, homophobia, sexism, anti-semitism, anti-blackness and any other forms of oppression against marginalized communities," they wrote, before quoting: "True liberation comes with the liberation of all oppressed peoples including those living under the illegal occupation in Palestine."
[social-media-buttons]
[brid video="115516″ player="2077″ title="EXPOSED SJP Arlington in AntiSemitism Scandal"]