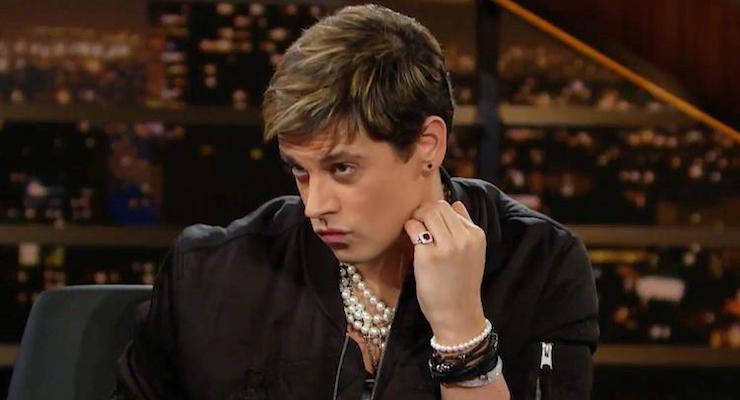 Milo Yiannopoulos resigned from his position as senior editor at Breitbart News amid a controversy surrounding comments in which he appeared to defend pedophilia. Milo is a gay libertarian and outspoken supporter of President Donald J. Trump, known to make what many view to be outrageous comments that elicit a reactions.
"Breitbart News has stood by me when others caved," he said in a statement this afternoon. "I would be wrong to allow my poor choice of words to detract from my colleagues' important reporting, so today I am resigning from Breitbart, effective immediately. This decision is mine alone. When your friends have done right by you, it's only right you do right by them."
Yiannopoulos recently made headlines when social activists rioted on the uber liberal campus at UC-Berkeley to prevent him from speaking. CPAC invited him to speak at the event in Maryland this week, but a video posted by the Reagan Battalion surfaced a few days ago, resulting in Simon and Schuster dropping his new book and that CPAC invitation being rescinded.
According to sources, Breitbart News was weighing whether to fire him before his resignation.
[brid video="115329″ player="2077″ title="PRESS CONFERENCE Milo Yiannopoulos Resigns from Breitbart Tells Story of Childhood Sexual Abuse"]
Yiannopoulos said he had "utter disgust [for] adults who sexually abuse minors" but acknowledged that "these videos, even though some of them are edited deceptively, paint a different picture."
Yiannopolous said that his book had been picked up by another publisher and teased that he would announce a new media venture in the coming weeks.
"I look forward to making you laugh, cry and think for decades to come," he added.
[social-media-buttons]
Here is the uncut 5 minute video of Milo Yiannopoulos advocating for Pederasty involving "13 Year old" and "older men." HIS WORDS.@Mschlapp pic.twitter.com/mAgmfpuyvu

— The Reagan Battalion (@ReaganBattalion) February 20, 2017