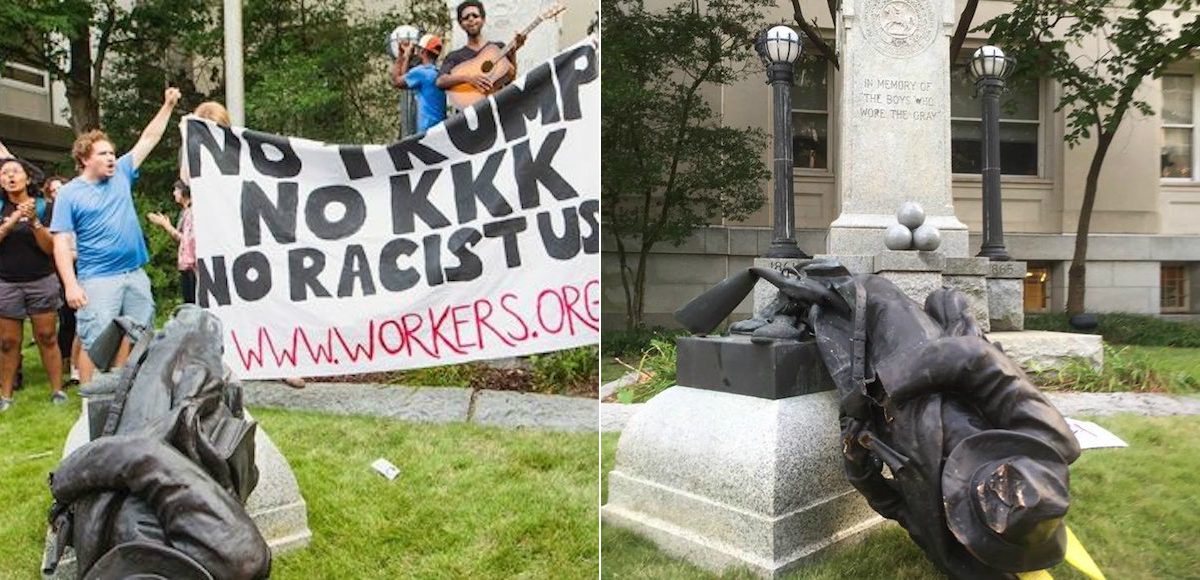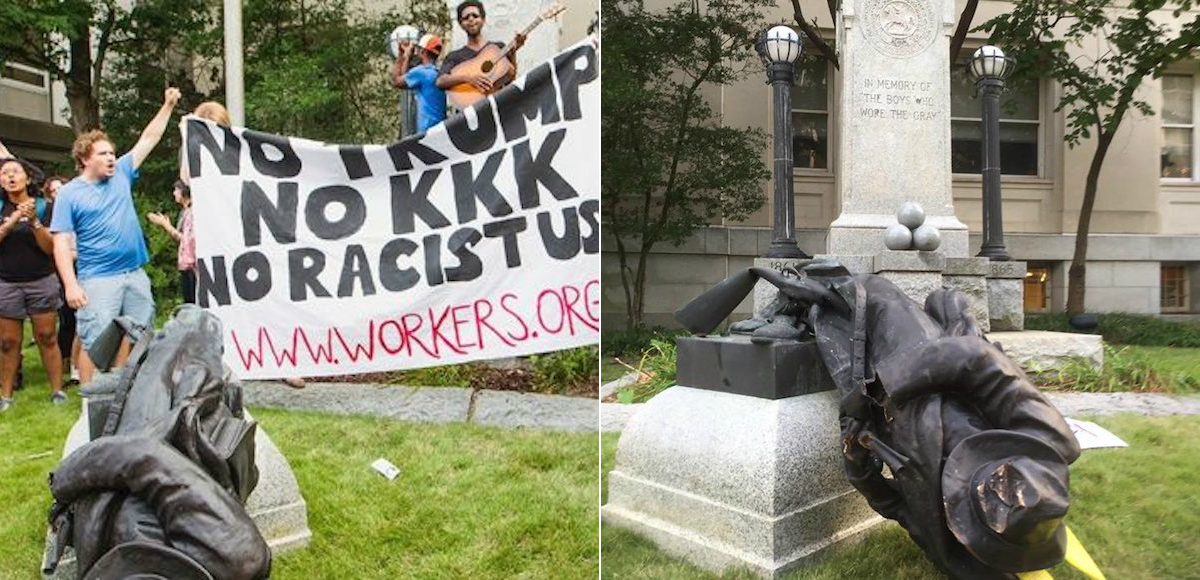 A woman involved in toppling a Confederate monument in Durham, North Carolina has been arrested and now faces multiple felony charges. Durham County Sheriff Mike Andrews said earlier Tuesday investigators were working to identify and charge those responsible.
Takiya Thompson, 22, has been charged with disorderly conduct by injury to a statue, damage to real property, participation in a riot with property damage in excess of $1,500, and inciting others to riot where there is property damage in excess of $1,500. According to the Durham County Sheriff's Office, the latter two charges are Class H and Class F felonies.
Ms. Thompson is a member of the radical far-left Workers World Party and a student at N.C. Central University. She was taken into custody Tuesday shortly after she appeared at a press conference with other protesters.
"The people decided to take matters into our own hands and remove the statue," Thompson told reporters. "We are tired of waiting on politicians who could have voted to remove the white supremacist statues years ago, but they failed to act. So we acted."
Police say Ms. Thompson confessed after being identified through cellphone video, which the police have been analyzing. She is seen on the video tying a rope around the statue's neck and helping the crowd pull it down, while cops stood by and did nothing.
"The Sheriff's Office is executing search warrants and additional arrests are expected," officials said in a press release.
"No one is getting away with this," Sheriff Andrews said.
The Sheriff previously said his officers "showed great restraint" and decided safety was the number one concern during the crime.
"As the Sheriff, I am not blind to the offensive conduct of some demonstrators nor will I ignore their criminal conduct," he added. "With the help of video captured at the scene, my investigators are working to identify those responsible for the removal and vandalism of the statue."