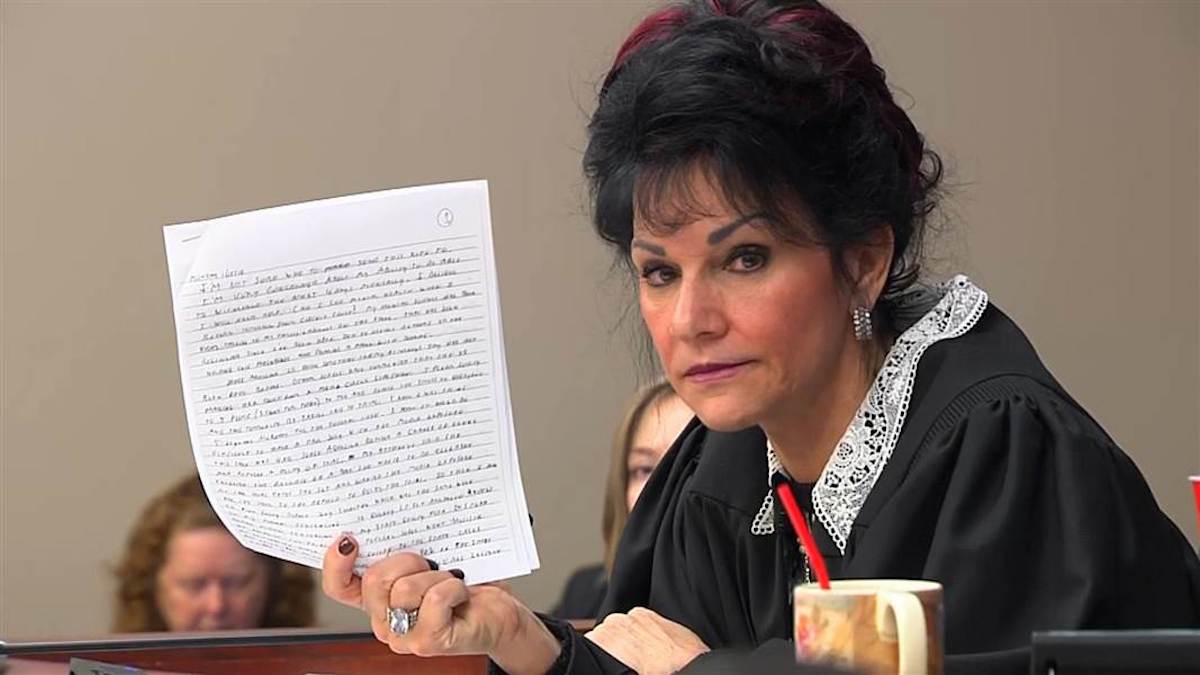 County Circuit Judge Rosemarie Aquilina Threw the Book at Former USA Gymnastics Doctor
Circuit Court Judge Rosemarie Aquilina imposed the maximum sentence on former USA Gymnastics doctor Larry Nassar, who was accused of sexually abusing more than 140 girls and women. Angela Povilaitis, the assistant attorney general of Michigan, called him "the most prolific sexual child abuser in history" ahead of the sentencing.
At one point before the sentence was revealed, Judge Aquilina read aloud from portions of a letter written to her by Mr. Nassar, though she said it won't be released it to the media.
He said that his previous sentence was "not proper" or "appropriate."
"What I did in the state cases was medical," he wrote, which was met with gasps in the courtroom as the judge read it. "Hell hath no fury like a woman scorned."
Mr. Nassar, 54, the former team doctor for USA Gymnastics, pleaded guilty in Ingham County to molesting seven girls. His plea agreement allowed for all of his accusers to give impact statements, and more than 100 signed up to appear in the courtroom.
"I would not send my dogs to you, sir. You played on everyone's vulnerabilities. I'm not vulnerable. I know exactly what to do and I'm going to do it," Judge Aquilina said before handing down the sentence. "You don't deserve to walk freely outside of a prison ever again."
The 175-year sentence is on top of a 60-year federal sentence he already received.
"It is my privilege on counts 1, 2, 5, 8, 10 and 18, and 24, to sentence you to 40 years. Just so you know, 40 years is 480 months," Judge Aquilina said during sentencing. "Sir, I'm giving you 175 years. I just signed your death warrant."
Judge Aquilina was elected to the 30th Circuit Court for Ingham County in 2008, after serving as a judge for four years in the 55th District Court in Michigan.
Before becoming a judge, she served for 20 years in the Michigan Army National Guard and made history in 1986 by becoming its first female JAG officer.
She is also the 59-old-old single mother of five children.