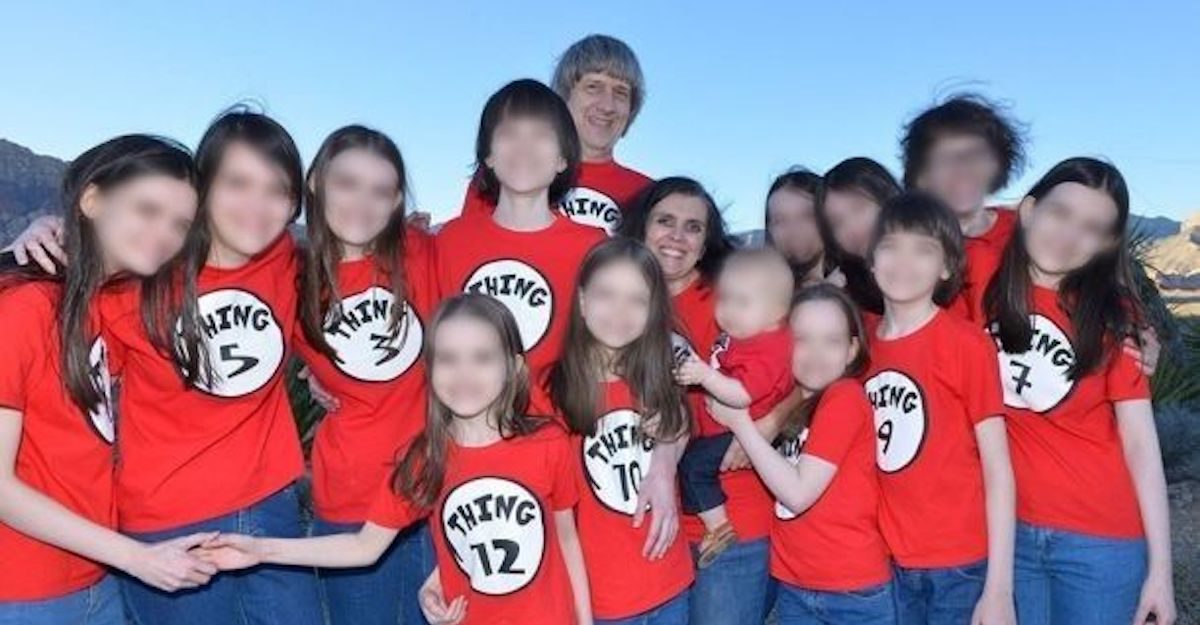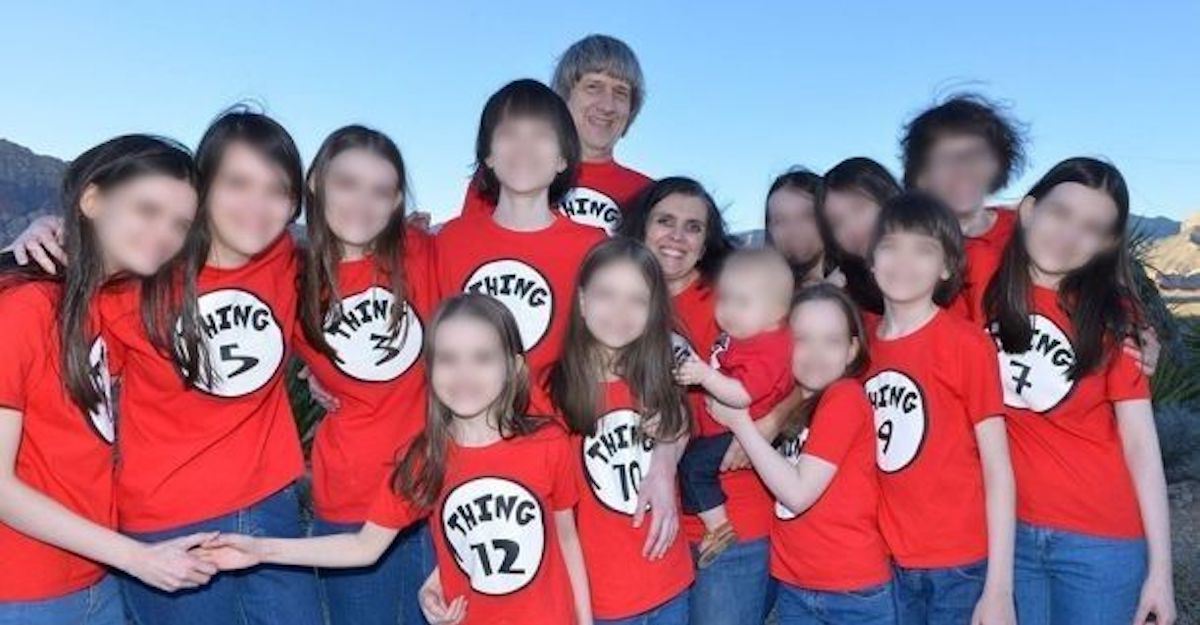 A California couple is in custody after authorities found "several children shackled to their beds with chains and padlocks in dark and foul-smelling surroundings" inside their home in Perris.
David Turpin and his wife Louise were booked for violations of California Penal Code Section 206–Torture and Section 273a(A)–Child Endangerment. Bail was set at $9,000,000.00 each. The Riverside County Sheriff's Department said they discovered the children after one of them — a 17 year-old girl — managed to escape on Sunday and call 911.
"The teenager claimed her 12 brothers and sisters were being held captive inside the residence by her parents and further claimed some of her siblings were bound with chains and padlocks," the Riverside County Sheriff said in a statement. "When Police Officers from the Perris Police Department and Deputies from the Riverside County Sheriff's Department met with the juvenile, she appeared to be only 10 years old and slightly emaciated."
When deputies arrived they believed they had found 12 other children, who "appeared to be malnourished and very dirty." However, 7 of the 13 were legally adults ranging in age from 18 to 29. All 13 victims, ranging from the age of 2 to 29, were transported to the Perris Station and interviewed.
While the 6 children were later transported and admitted to the Riverside University Hospital System (RUHS), the 7 legal adults were transported and admitted to Corona Regional Medical Center.
Mr. Turpin's parents told ABC News that they last saw the children five years ago and, while they were looking "thin," they appeared to a "happy family." The grandparents said when they would speak to either David or his wife, the children were never available. A neighbor said they were unaware children even lived at the house, while another said they noticed the children late at night laying sod in the front yard.
Authorities will hold a press conference at 10:00 AM PST.