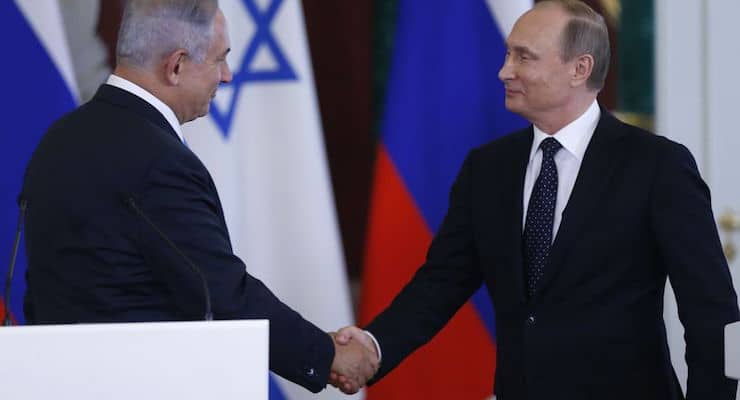 The Obama administration's treatment of Israel has been, in a word, deplorable. Everybody knows it. President Obama has enabled Israel's archenemy, the Islamic Republic of Iran, to threaten its very existence. The White House has allowed Tehran to receive sophisticated anti-aircraft weapons systems from Russia, with more advanced weapons on the way, to frustrate proactive military strategies Israel uses to deal with threats she faces. Mr. Obama has even effectively set up a timetable for Iran to receive nuclear weapons.
All this while Iran's leaders continue to call for the destruction of Israel and defiantly test ballistic missiles to deliver the eventual nuclear payloads. Heck, Bloomberg reports this week that Mr. Obama's $1.7 billion bribe to Iran through last year's nuclear deal is actually financing Iranian weapons purchases. In case you haven't noticed, Bloomberg is not known as a right-wing news outlet.
The president has squandered American influence in the Middle East so badly that now Russian aircraft have been targeting Israeli aircraft, prompting hurried trips to Vladimir Putin's court in Moscow by Israeli Prime Minister Benjamin Netanyahu twice in recent months.
Changes in the "facts on the ground" in the Levant and the Fertile Crescent during the Obama presidency have been astounding, and not in a good way.
Hezbollah now has access to Russian arms depots in Syria and threatens to "turn its sight towards Israel" when the Syrian civil war is over. The Islamic State is metastasizing in Egypt and has its leaders garrisoned and protected in the Gaza Strip. Fresh acts of terrorism erupted in Israel just this week, with the White House offering little beyond words to its ally.
So can you hardly blame the Israeli government for looking north to the Russian Federation for a partnership with the new sheriff in town. Mr. Netanyahu travels to Russia for the third time in a year this September to kiss Mr. Putin's ring. He has no choice.
Israel can no longer count on the United States for its ultimate security. America is no longer the protector of last resort. Israel simply cannot trust us, for yes, the United States of America, formerly Israel's only true friend, is now conspiring for its demise through a policy that has simply enabled Iran.
Russia has a natural connection to Israel. Hundreds of thousands of Russian Jews are living in Israel, which is also a popular destination for Russian tourists. It's a short flight, the security is good, the beaches and culture are fantastic. There are many dual citizens in Israel with Russian passports as well. Russians even serve in the Israeli Defense Forces.
"Russia is a global power, and our relations are getting closer," Mr. Netanyahu said recently.
Don't blame Bibi. He is simply acknowledging reality. The axis of Russia, Iran and Syria now dominates the Middle East. Perhaps Mr. Netanyahu is hoping Mr. Putin can control Hezbollah and prevent the terrorist group from following through on its promise to attack Israel. Perhaps he is hoping the Russian president will restrain Iran. Perhaps he is just acknowledging the red elephant in the room.
Yes, we still give Israel lots of military aid, but the special relationship is gone. Thank Mr. Obama and the Israel haters in the Democratic Party for that. And Bernie Sanders will see to it that that hostility is enshrined in the party's platform at the convention in July in Philadelphia.
Remember the boos at the last Democratic convention when Israel was mentioned? A Hillary Clinton presidency will drive a stake into the heart of Israel's special bond with America. Mr. Netanyahu is simply playing the cards he has been dealt.
Never forget: Israel is the only real democracy in the Middle East. It is the only place where Jews, Christians and, yes, Muslims worship openly and freely. I've been there many times. I've seen it. It is the only place where Arabs are really free. Isn't it ironic that America, the former shining city on the hill, is actively weakening Israel's security?
This article first appeared on Behind the Burtain with L. Todd Wood on The Washington Times
[mybooktable book="motherland" display="summary" buybutton_shadowbox="true"]