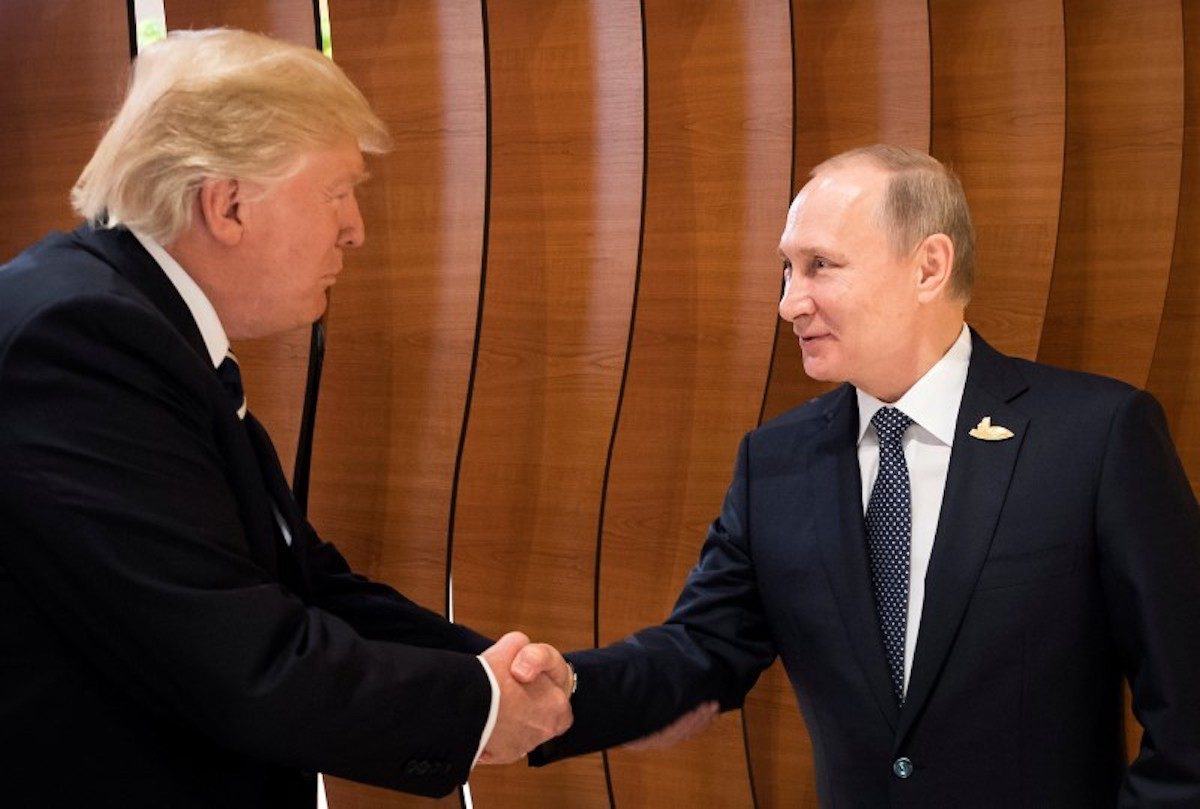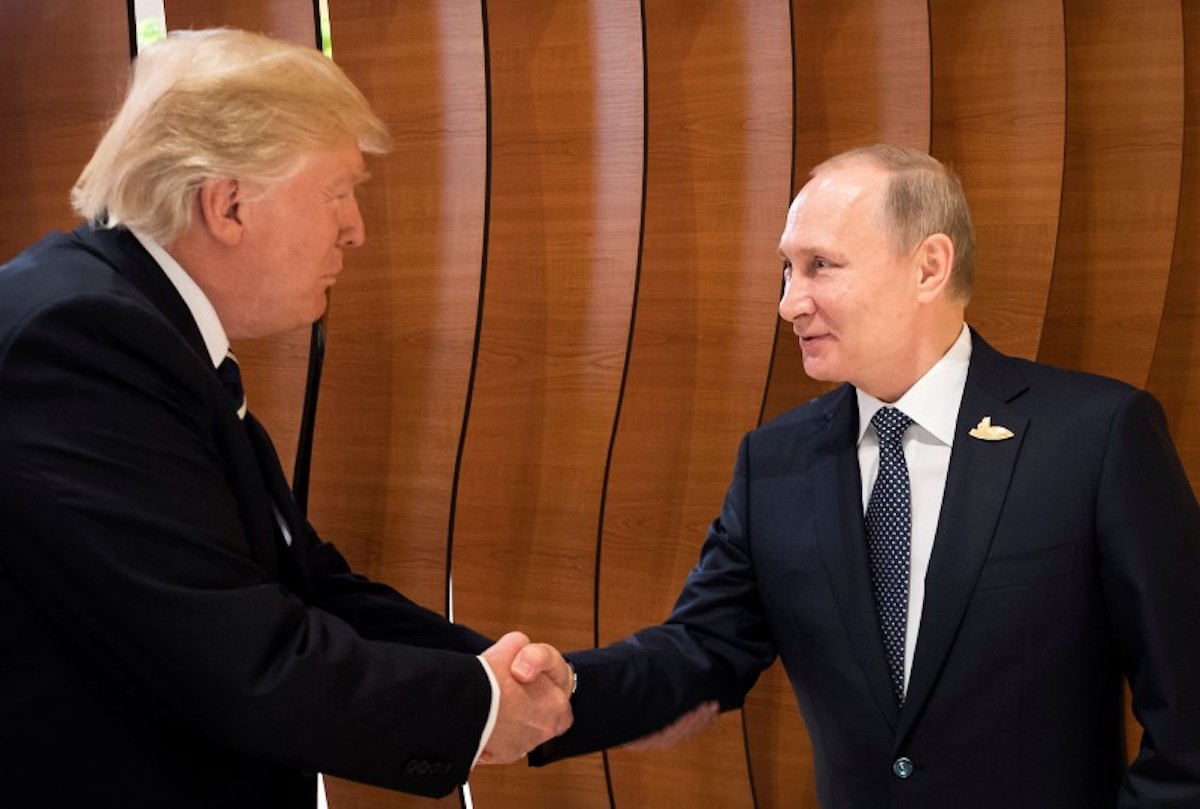 The United States (US) and Russia have agreed on the terms of a cease-fire in southwest Syria, a U.S. officials confirmed Friday. The deal, which begins Sunday, was struck as President Donald J. Trump met for two hours and 16 minutes on Friday with Russian Vladimir Putin at the G-20 summit in Hamburg, Germany.
It was their first official sit-down, which was only scheduled to last for 30 minutes.
The highly-anticipated meeting came after President Trump slammed Russian for its "destabilizing" role in the region during his speech at Krasinski Square in Poland.
"We urge Russia to cease its destabilizing activities in Ukraine and elsewhere and its support for hostile regimes including Syria and Iran, and to instead join the community of responsible nations in our fight against common enemies and the defense of civilization itself," President Trump said in Warsaw.
Prior to the two men meeting Friday on the sidelines of a world leaders' summit, President Trump told reporters at a photo-op he hoped it would lead to "positive things" for both countries.
The U.S. and Russia have met multiple times in recent months to discuss setting up what officials call a de-escalation zone in southwest Syria. Syrian government forces and rebels would be separated with the hope it would put an end to the violence in the region.
Officials hope that the first such zone will help reduce violence and that the U.S. and Russia can work to set up other zones around the country.
President Trump was elected in part due to his willingness to repair U.S.-Russian relations and cooperation. He promised to make an effort to recruit Russia to combat radical Islamists around the globe and find a solution in Syria. But those hopes have been dashed amid media hysteria and Russian intervention in Syria and Eastern Europe.
Mr. Putin has not wavered in his support of Syrian President Bashar al-Assad, even after President Trump ordered airstrikes in response to the regime's use of chemical weapons.