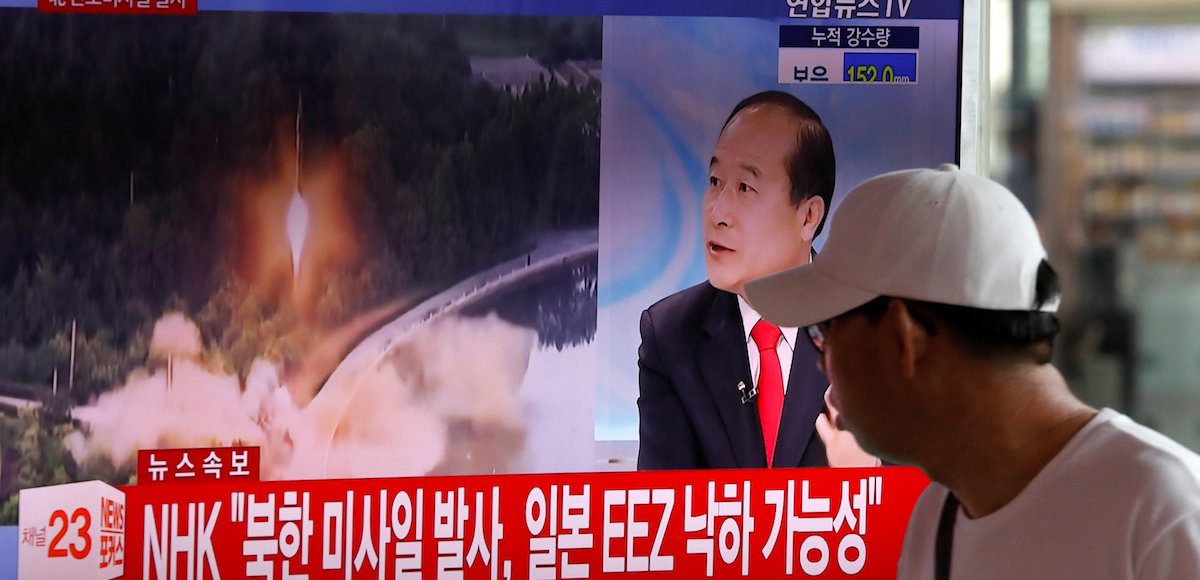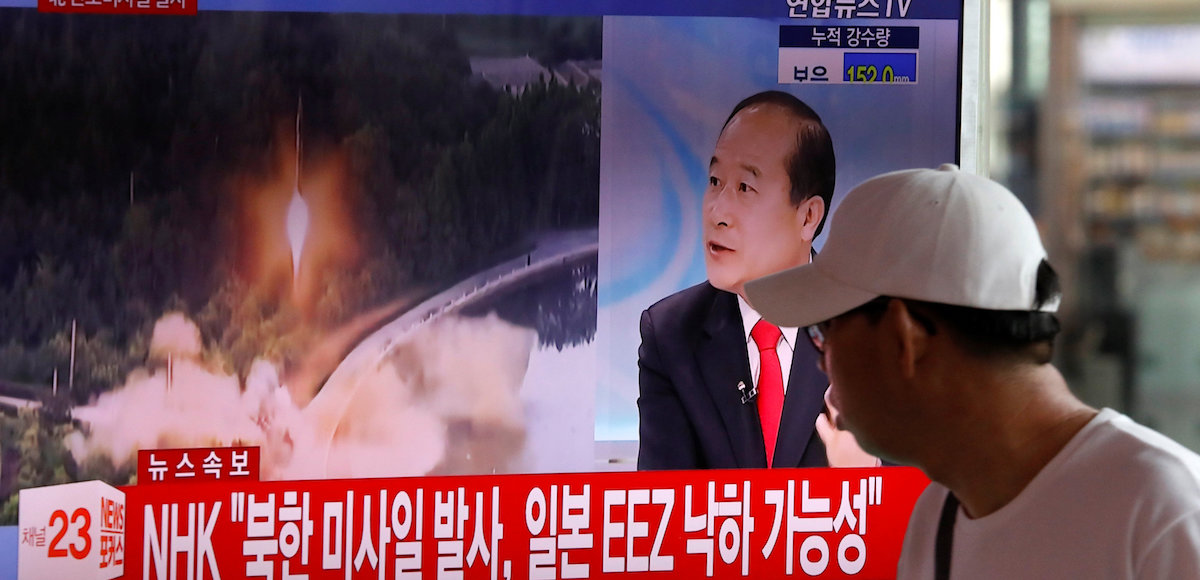 U.S. Defense Department officials said North Korea tested a new version of the KN-07 during the record-breaking July 4 missile launch. It flew for 37 minutes and reached a height of 1,500 miles, breaking the DPRK's previous record of 30 minutes and 1,000 feet set on Mother's Day.
Pentagon sources tell People's Pundit Daily the U.S. believes is was "something new," though a version of the KN-17. However, it was outfitted with a second stage, rather than single-stage, liquid propulsion system that gives Pyongyang the capability to reach the U.S.–Alaska.
"It appears the test was successful. If launched on a standard angle, the missile could have a range of more than 8,000 km," said Kim Dong-yub, a military expert at Kyungnam University's Institute of Far Eastern Studies in Seoul. "But we have to see more details of the new missile to determine if North Korea has acquired ICBM technology."
Pyongyang claimed on state-run media after the launch that the test marked the "final step" in creating a "powerful nuclear state that can strike anywhere on Earth."
U.S. officials only first recognized the missile's existence on April 17, 2017. But it's success heightens the threat to the U.S. and its allies around the world, particular Japan considering it believed to have some form of maneuvering reentry vehicle (MaRV) capability.
The Medium-Range Ballistic Missile (MRBM) is itself rather new, as the first test of the KN-17 likely occurred on April 5, 2017, when the missile was launched from Sinpo in the South Hamgyong province of North Korea.
The launch came before the G-20 summit in Germany, where Chinese President Xi Jinping and Russian President Vladimir Putin are each scheduled for bilateral meetings with President Donald J. Trump. Japan said on Monday they will participate in a trilateral summit on North Korea with the U.S. and South Korea at the G20.
President Trump visited Poland on Wednesday during his second trip overseas since taking the Oath of Office. While he travels, his top diplomat issued a stern warning to the radical leftwing regime in Pyongyang, saying the launch was "a clear and sharp military escalation" toward war on the Korean Peninsula.
"Make no mistake, North Korea's launch of an ICBM is a clear and sharp military escalation," said Nikki Haley, U.S. ambassador to the U.N., at an emergency Security Council meeting. "Their actions are quickly closing off the possibility of a diplomatic solution. The United States is prepared to use the full range of our capabilities to defend ourselves and our allies. One of our capabilities lies with our considerable military forces. We will use them, if we must, but we prefer not to have to go in that direction."