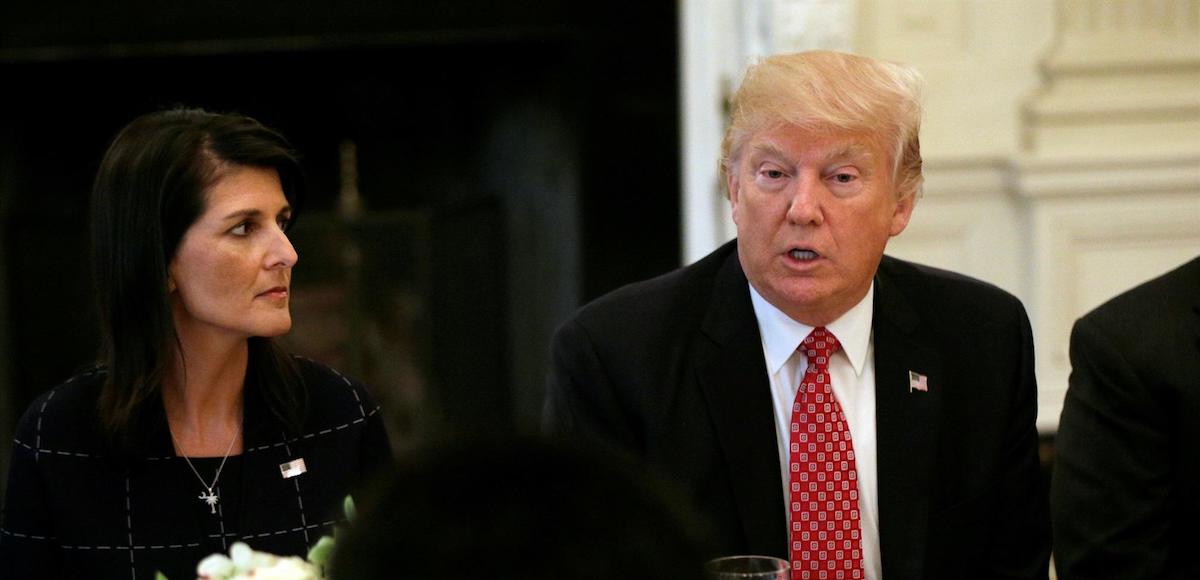 President Donald Trump on Friday announced he has approved U.S. military strikes in Syria against the regime of President Bashar al-Assad. The strikes will be part of a coalition that also includes international allies such as the United Kingdom (UK) and France.
"The purpose of this action is establishing a strong deterrent against the production spread and use of chemical weapons," President Trump said in an address to the nation. "We are prepared to sustain this response."
The White House said just last Wednesday that the U.S. military mission in Syria "is coming to a rapid end," citing the success in destroying the Islamic State (ISIS). But that was before the Assad regime launched a chemical weapons attack on the town of Douma, a suburb located 10 miles east of Damascus.
At least 40 people were killed and more than 500 people, mostly women and children, were injured. The use of chemical weapons "are not the actions of a man," President Trump said, but "are the crimes of a monster instead."
The latest chemical weapons attack came almost exactly one year after the U.S. launched tomahawk missiles in response to the previous use of chemical weapons in Khan Sheikhoun. That attack claimed the lives of nearly 100 people.
Former Secretary of State John Kerry claimed to have negotiated a deal with Russian President Vladimir Putin, in which President Assad allegedly agreed to give up his chemical weapons stockpile under the supervision of the Russians. The Obama Administration touted the deal as a great diplomatic victory.
"With respect to Syria, we struck a deal where we got 100% of the chemical weapons out," Mr. Kerry erroneously claimed in July 2014. By December 2016, Mr. Obama also erroneously claimed the deal "eliminated Syria's declared chemical weapons program."
It was obviously a failure.
In his statement, President Trump also sent a strong message to both Russia and Iran for their support of the Assad regime.
"To Iran and to Russia I ask, what kind of nation wants to be associated with the mass murder of innocent men, women and children," President Trump asked. "The nations of the world can be judged by the friends that they keep."
"Russia must decide if it will continue down this dark path or continue with civilized nations."
— Donald J. Trump (@realDonaldTrump) April 14, 2018