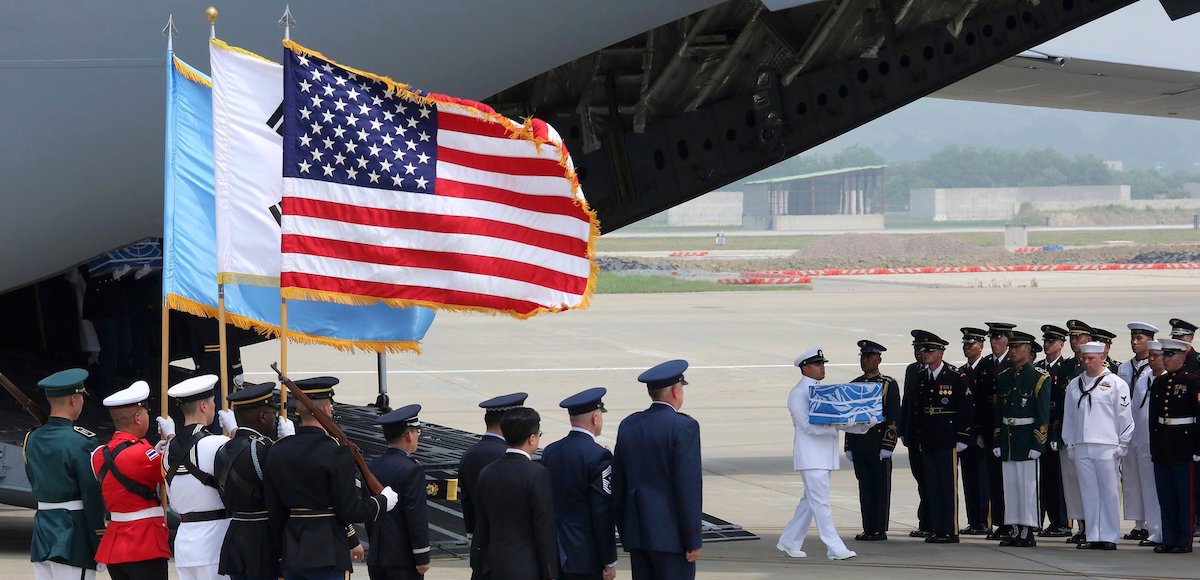 The White House said 55 cases containing the remains of U.S. servicemen killed during the Korean War were returned Friday, each draped with a United Nations flag. The gestures comes days after reports that North Korea was in fact dismantling their nuclear site.
"Today, the Chairman is fulfilling part of the commitment he made to the President to return our fallen American service members," the White House said in a statement. "We are encouraged by North Korea's actions and the momentum for positive change."
A U.S. Air Force C-17 aircraft containing the remains of fallen service members departed Wonsan, North Korea for Osan Air Base, where a formal repatriation ceremony will be held on August 1.
It was accompanied by service members from United Nations Command Korea and technical experts from the Defense POW/MIA Accounting Agency.
Chairman Kim Jong Un agreed to the transfer of the remains from the 1950-53 Korean War during negotiations with President Donald Trump during the denuclearization summit in Singapore.
"The United States owes a profound debt of gratitude to those American service members who gave their lives in service to their country and we are working diligently to bring them home," the White House added. "It is a solemn obligation of the United States Government to ensure that the remains are handled with dignity and properly accounted for so their families receive them in an honorable manner."
Roughly 7,700 U.S. soldiers are listed as missing from the conflict and there are still an estimated 5,300 Americans who have not yet returned home. But it marks a significant first step after decades without progress on the issue.