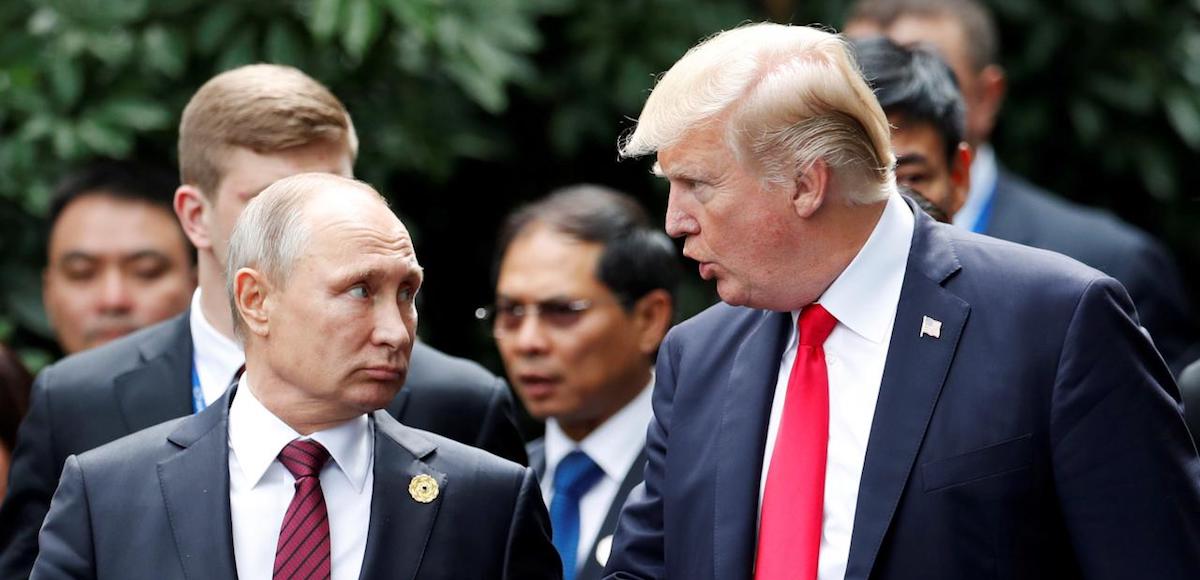 Russian President Vladimir Putin expectedly announced his country would also suspend a Cold War-era nuclear arms control treaty with the United States, claiming the "response will be symmetrical."
Secretary of State Mike Pompeo announced Friday that the U.S. would suspend obligations.
"To this day, Russia remains in material breach of its treaty obligations not to produce, possess, or flight-test a ground-launched intermediate-range cruise missile system," Secretary Pompeo said in the Press Briefing Room at the State Department.
"In spite of this violation, for almost six years the United States has gone to tremendous lengths to preserve this agreement and to ensure security for our people, our allies, and our partners."
The Intermediate-Range Nuclear Forces Treaty (INF) was signed in 1987 by President Ronald Reagan and Soviet Leader Mikhail Gorbachev. It prohibits the U.S. and Russia from testing or deploying land-based short or intermediate range missiles (300 to 3,400 miles).
"Russia's violation puts millions of Europeans and Americans at greater risk," Mr. Pompeo added. "It aims to put the United States at a military disadvantage, and it undercuts the chances of moving our bilateral relationship in a better direction."
But while both countries have sea- and air-launched missiles that fly in these ranges, President Donald Trump also said Russia has violated the treaty repeatedly.
"The United States has fully adhered to the INF Treaty for more than 30 years, but we will not remain constrained by its terms while Russia misrepresents its actions," the president said in a statement. "We cannot be the only country in the world unilaterally bound by this treaty, or any other."
"We will move forward with developing our own military response options and will work with NATO and our other allies and partners to deny Russia any military advantage from its unlawful conduct."
Russia faced a hard deadline on Saturday to return to compliance. President Putin insisted their newest ground-launched cruise missile does not violate the treaty.
"I would like to draw your attention to the fact that we must not and will not let ourselves be drawn into an expensive arms race," Mr. Putin told his ministers. Money to build the new missiles, he said, will come from the existing defense budget.
Minister of Defense Sergei K. Shoigu suggested Russia design and test a land-based launcher for its maritime cruise missile. The Kalibr is Russia's answer to the American Tomahawk, and a new short-range ballistic missile.
"I agree," Mr. Putin responded. "Our response will be symmetrical. Our American partners announced that they are suspending their participation in the INF Treaty, and we are suspending it too."
"They said that they are engaged in research, development and design work, and we will do the same."
The U.S. has raised the issue of noncompliance with officials at the highest levels of government more than 30 times. Yet, Russia has simply denied that its missile system is noncompliant or violates the treaty.
President Trump also argued China should be a party to the INF Treaty, though Beijing has rejected calls for them to join an updated version.
"For arms control to effectively contribute to national security, all parties must faithfully implement their obligations," the president added.
"We stand ready to engage with Russia on arms control negotiations that meet these criteria, and, importantly, once that is done, develop, perhaps for the first time ever, an outstanding relationship on economic, trade, political, and military levels."