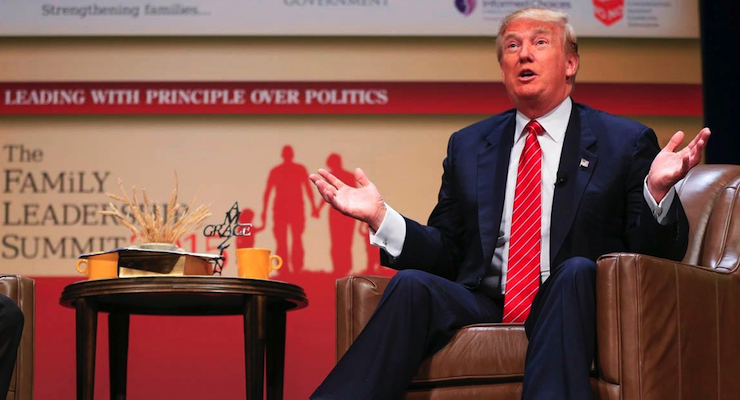 If I asked you what Donald Trump and Bono have in common, the easy and accurate answer is that they both have lots of money. But if I asked you to identify a shared perspective by the two men, at first glance that would seem to be a much harder question.
After all, it seems like a rock star and a real-estate tycoon are about as different as two people could possibly be. Yet the answer should be obvious. I'll give you a big hint. You probably have the same perspective as well.
At least if you answer "no" to the first question and "yes" to the second question.
Do you ever voluntarily pay extra tax?
Or do you, like John Kerry or Bill and Hillary Clinton, take prudent steps to minimize the amount of your income confiscated by government?
In other words, the perspective shared by Donald Trump and Bono is one that is widely held by every sensible person. Simply stated, your income belongs in your pocket, not in the grasping hands of politicians. This irks politicians such as David Cameron in the U.K., who seem to think we have some sort of moral obligation to help finance their vote-buying efforts.
But I bet almost all of us agree with Trump's view. Here are some excerpts from a CNN report.
Trump was unambiguous. "I pay as little as possible," he said. "I fight like hell to pay as little as possible, for two reasons. Number one, I'm a businessman, and that's the way you're supposed to do it, and you put the money back into your company and employees and all of that." "But the other reason is that I hate the way our government spends our taxes. I hate the way they waste our money. Trillions and trillions of dollars of waste and abuse and I hate it," Trump said. "And I'll be probably the first candidate in the history of politics within this country to say, I try — by the way, like every single taxpayer out there — I try to pay as little tax as possible, and again, one of the big reasons is I hate what our country does with the money that we pay."
Amen.
As an economist, I don't want tax increases because the economy will be hurt and workers will suffer. But what upsets me at a visceral level is the notion of sending more money to DC when there's so much waste, fraud, and abuse. And I suspect tens of millions of other Americans agree that it would be foolish to reward the wasteful antics of Washington politicians with more of our money.
Which is why almost all of us also agree with Bono's view. As reported by the U.K.-based Mirror, Bono says it is very "sensible" to minimize tax and that it would be "stupid" to behave otherwise.
Members of U2 have hit back at claims they shield millions of pounds in overseas tax havens – claiming they are just "being sensible". In an interview with Sky News, lead singer Bono insisted the band pays a fortune in tax and it was the right decision to move some of their business to the Netherlands. "It is just some smart people we have working for us trying to be sensible about the way we are taxed," he said. …"Because you're good at philanthropy and because I am an activist people think you should be stupid in business and I don't run with that."
Bingo, he's exactly right.
Indeed, even though I've praised Bono's economic analysis in the past, I suspect he doesn't even understand how right he is. Because he's not just doing what's right from his band's perspective, he's also doing what's right for the rest of us as well. P.S. While I'm glad lots of leftists seek to minimize their tax burdens, it would be better if they weren't such total hypocrites.