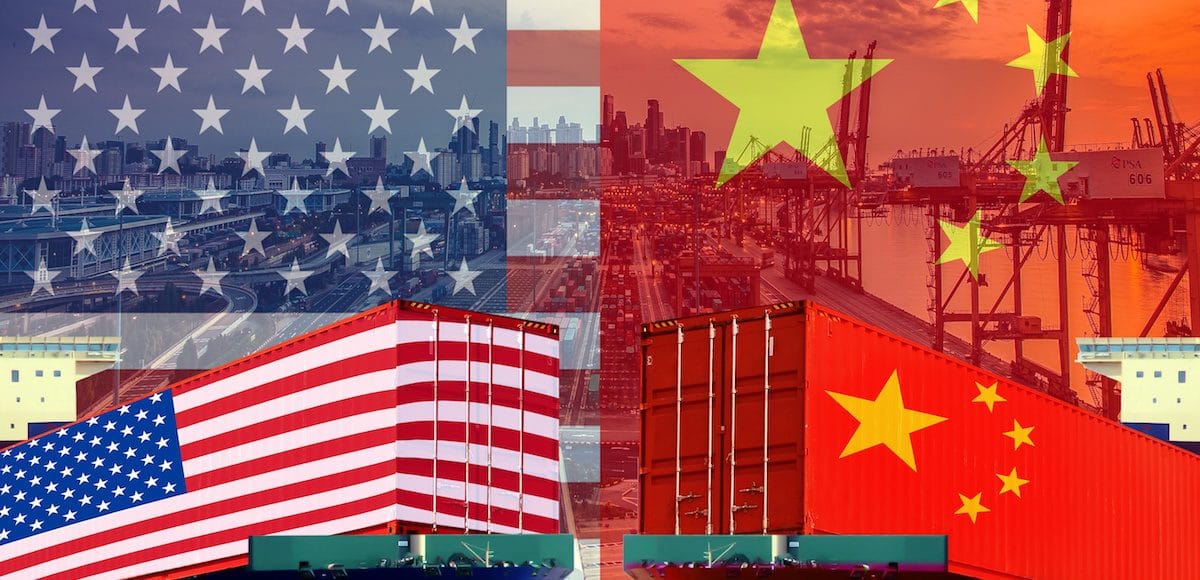 A new research study finds President Donald Trump "strategically levied" tariffs to make China take the brunt of the "trade war." On September 24, the Trump Administration introduced import tariffs on various Chinese products valued at more than $250 billion, or around 50% of all imports.
Researchers at EconPol Europe — a cooperating pool of analysts from the European Union (EU) — found firms in China take 20.5% of the total 25% tariff burden. By contrast, U.S. consumer prices on all affected Chinese products represent on average 4.5%.
"In this analysis we show that, contrary to public opinion, the greatest share of the tariff burden falls not on American consumers or firms, but on Chinese exporters," wrote researcher authors Benedikt Zoller-Rydzek and Gabriel Felbermayr. "The U.S. government has strategically levied import duties on goods with high import elasticities, which transfers a great share of the tariff burden on to Chinese exporters."
In other words, despite the media hysteria, Chinese firms are paying roughly 75% of the tariff burden and the tariffs decrease Chinese exports of affected goods to the U.S. by around 37%.
"This implies that the bilateral trade deficit between the U.S. and China drops by 17%. The additional tariffs generate revenues of around USD 22.5 billion, which could subsequently be redistributed in the U.S.," they added. "Although the tariffs introduce a distortion to US consumption decisions, the economic costs are shifted to Chinese exporting firms and the U.S. government is able to extract a net welfare gain of USD 18.4 billion."
Despite early success in their negotiations — including convincing Chinese President Xi Jinping to open up Chinese markets to U.S. beef, poultry and natural gas — President Trump has felt the U.S. must keep the economic pressure on Beijing. The then-former businessman ran for president promising to renegotiate trade deals with China that result in deep trade deficits and disadvantages to U.S. industry.
"Through its strategic choice of Chinese products, the U.S. government was not only able to minimize the negative effects on U.S. consumers and firms, but also to create substantial net welfare gains in the U.S.," the researchers wrote, though they added a warning as a caveat.
The Trump Administration targeted import products that had the highest "price elasticity," or products easily replaced by substitutes. But if the trade conflict escalates, then the U.S. might be forced to target products that aren't as easily replaced.
"As the trade conflict escalates, however, the U.S. administration may not be able to restrict its selection to products with high import elasticities," they wrote. "And U.S. welfare might decrease as more of the tariff incidence falls on U.S. consumers."
[su_document url="https://www.peoplespunditdaily.com/wp-content/uploads/2018/11/EconPol_Policy_Brief_11_Zoller_Felbermayr_Tariffs.pdf" width="720″ height="860″]