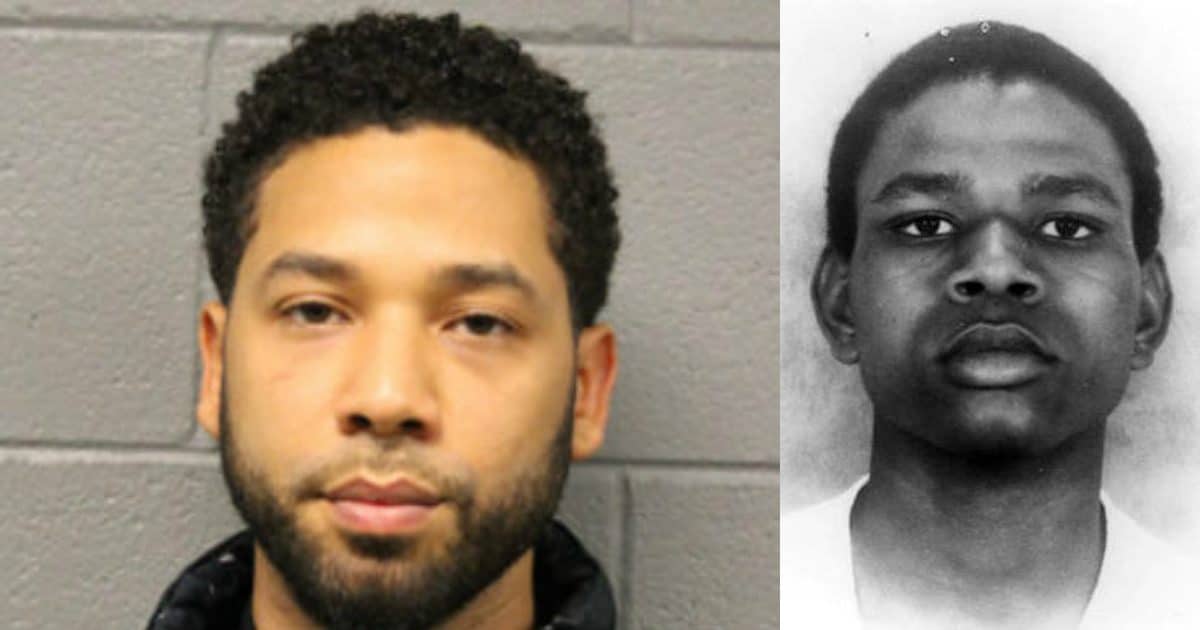 Data on Lynchings Strongly Indicate Politicians Hype Fear for Political Gain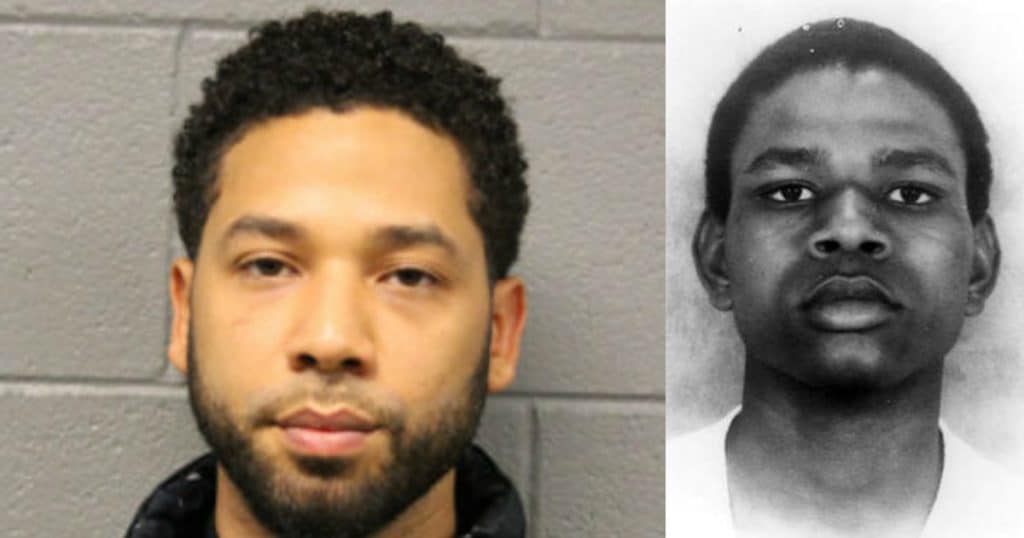 Actor and "Empire" star Jussie Smollett has been charged with a Class 4 felony after he allegedly staged a hate crime, specifically a beating and attempted lynching. While it is the lowest felony classification, it carries a potential sentence of one to three years in prison.
Two top 2020 Democratic presidential candidates used the apparent hate crime hoax to push anti-lynching legislation known as the Justice for Victims of Lynching Act.
Senators Kamala Harris, D-Calif., and Cory Booker, D-N.J., have no sponsored legislation to speak of, or to tout on the campaign trail. They rushed to Twitter and to judgement hoping to advance the bill in the U.S. Congress.
"This was an attempted modern day lynching," Senator Harris tweeted with specificity. "No one should have to fear for their life because of their sexuality or color of their skin. We must confront this hate."
The very next day, Senator Harris tweeted that passing "a federal anti-lynching law must be a priority for this new Congress."
It's certainly true lynchings are "a dark and despicable part of our nation's history." But before Jussie Smollett brought lynchings back into the national discussion, was there really a need to make anti-lynching legislation "a priority"?
Let's look at the empirical evidence.
The last clear-cut case of lynching in the United States was in 1981, nearly 4 decades ago. The lynching of Michael Donald in Mobile, Alabama, was the last traditionally defined case.
Michael Donald, a young African-American man, was beaten and murdered by several members of the Ku Klux Klan (KKK). They hung his body from a tree, the very perceived definition of a lynching.
Did the Justice System Work for Michael McDonald?
The Justice for Victims of Lynching Act suggests the justice system doesn't work for lynching victims. It also suggests lynching must be classified as a federal crime in order to achieve justice.
But did the justice system work for Michael McDonald?
Local police officers initially claimed the murder was a drug deal gone wrong. In truth, the local police chief suspected the Ku Klux Klan from the jump, though the investigation was largely taken away from the state.
Beulah Mae McDonald, the victim's mother, contacted Rev. Jesse Jackson. Protests to pressure the police were organized and the investigation was handed off to the Federal Bureau of Investigation (FBI).
Thomas Figures, the Assistant U.S. Attorney in Mobile, asked the Justice Department (DOJ) to authorize a second investigation and DOJ sent Special Agent James Brodman. Michael Figures–a state senator, civil rights activist, and brother to Assistant U.S. Attorney Figures–came in to represent Beulah Mae McDonald.
In 1983, Agent Brodman arrested two suspects–the ringleader named Henry Hays and James Knowles–and the latter soon flipped on his fellow Klan members.
Henry Francis Hays was convicted by a jury of his peers and sentenced to death. He was incarcerated and sat on Death Row in the Holman Correctional Facility in Escambia County, Alabama. In 1997, he was executed in the electric chair.
He was the first to be executed in Alabama for a white-on-black crime since 1913, and the only KKK member to be executed during the 20th century for the murder of an African American.
There are two ways to interpret those statistics. The first focuses only on the indisputable fact that it is a sad statistic, given the number of lynchings in the 1900s. But it is also evidence of true progress.
No One Escaped Justice
James Llewellyn "Tiger" Knowles was spared the chair, but U.S. District Court Judge W. Brevard Hand sentenced to him to life in prison. As a result of his cooperation and good behavior, he was released on parole in 2010.
On May 18, 1989, Benjamin Franklin Cox, Jr., then a 28-year-old truck driver from Mobile, was convicted in state court for being an accomplice. Mobile County Circuit Court Judge Michael Zoghby sentenced him to life in prison.
Bennie Hays (elder) was indicted for inciting the murder, and the motive was revealed as an attempt to reverse perceptions of a weakened Klan. His case ended when he collapsed from poor health in court. Judge Zoghby declared a mistrial, and the 77-year-old died of a heart attack before he could be retried.
In 1987, a jury ordered the United Klans of America (UKA) to pay Beulah Mae Donald damages in the amount $7 million, which bankrupted the organization. No amount of money could bring back her son, but his legacy includes setting a precedent for civil legal action against hate groups.
Lynchings Pre-Michael McDonald
In 1974, Marian Pyszko was lynched in Wayne, Michigan. The 54-year-old was just "in the wrong place at the wrong time." The victim, who was the only victim of a lynching in the 1970s, also happened to be white.
The Polish-Jew was killed by young black men who were just looking for a white victim to lynch.
During the 1950s to 1960s, the height of the battle for civil rights in the U.S., we found four lynchings on the record. However, it must be conceded it is at least somewhat likely that more went unreported or undocumented.
In 1954, Isadore Banks was lynched in Marion, Arkansas, for the crime of being prosperous. Emmett Til, perhaps the most well-known case, came a year later in LeFlore, Mississippi.
| | | | | | | |
| --- | --- | --- | --- | --- | --- | --- |
| Year | Name | Race | City | County/Parish | State | Reason |
| 1954 | Isadore Banks | Black | Crittenden | Marion | Arkansas | Being prosperous |
| 1955 | Emmett Til | Black | Money | LeFlore | Mississippi | Flirting with white women |
| 1959 | Mack Charles Parker | Black | Pearl River | Pearl River | Mississippi | Kidnapping, raping a white woman |
| 1965 | James Reeb | White | Selma | Dallas | Alabama | Helping blacks |
It must be noted that the accusations of kidnap and rape surrounding Mack Charles Parker, were disputed. But we will never know the truth.
James Reeb, lynched in Selma, Alabama, in 1965, was also white. His crime was being a Northerner who helped blacks, and "ate at a nigger restaurant."
All of the aforementioned lynching cases above are horrific crimes. It also should not go unsaid that Senator Tim Scott, R-S.C., is a co-sponsor of the anti-lynching legislation known as the Justice for Victims of Lynching Act.
But Jussie Smollett isn't Michael McDonald, and he damn sure isn't Emmett Til. America in the modern-era is no longer the same "dark and despicable" nation politicians want us to believe it to be.
Democrats like Senators Kamala Harris and Cory Booker remind voters of our nation's sinful past because they have nothing else to run on.
The data, the empirical evidence, doesn't lie. Politicians do.