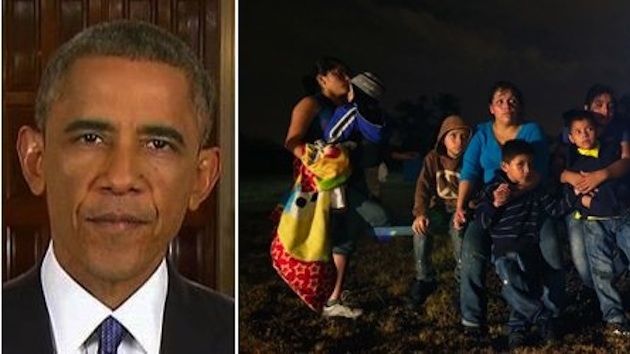 The number of voters supporting more border security — to include the use of the U.S. military — hit a 4-year high, as concern over illegal immigration grows.
A new Rasmussen Reports poll finds that 77 percent of likely voters consider illegal immigration a serious problem in America, with 51 percent saying it is a "Very Serious" problem. While concern over illegal immigration is unchanged from January, overall, the number who think it is a "Very Serious" problem is up from 47 percent.
Only 19 percent of likely voters say they don't believe illegal immigration is a serious problem, including just 3 percent who say it's "Not At All Serious."
Meanwhile, most voters — 63 percent — continue to say that border security is more important than legalizing or providing a pathway to citizenship for illegal immigrants already in the United States, up two points from January and the highest level measured since December 2011. The 30 percent of likely voters who disagree is at it's lowest level in two years. The number of Americans supporting the use of the military to secure the border is also up to 63 percent from 57 percent in January, the highest number measured since December 2012.
We have examined and explained the data on this topic in great detail in the past, but most voters still oppose President Obama's executive order to exempt millions of illegal immigrants from deportation. In fact, according to Rasmussen tracking, more voters than ever say he doesn't have the legal authority to take such action, which is precisely the question presently making its way through federal courts.
PPD recently covered the latest polls and oral arguments regarding President Obama's executive amnesty, which indicate the policy is losing in the courts of public and legal opinion. Unsurprisingly, most voters still have a favorable opinion of those who move to this country "to work hard, support their family and pursue the American Dream," only half believe that is the motivation for most immigrants today.