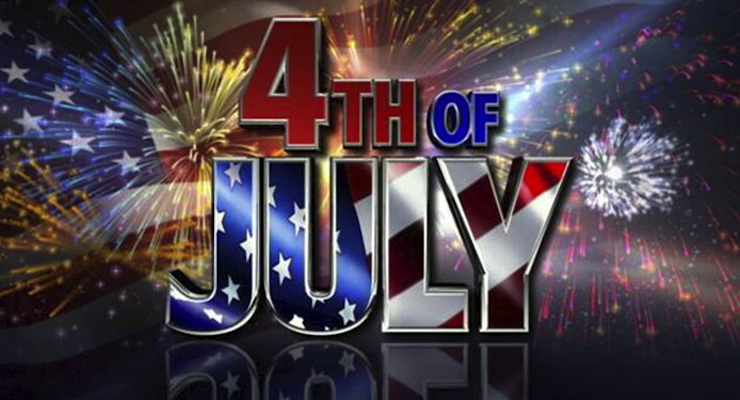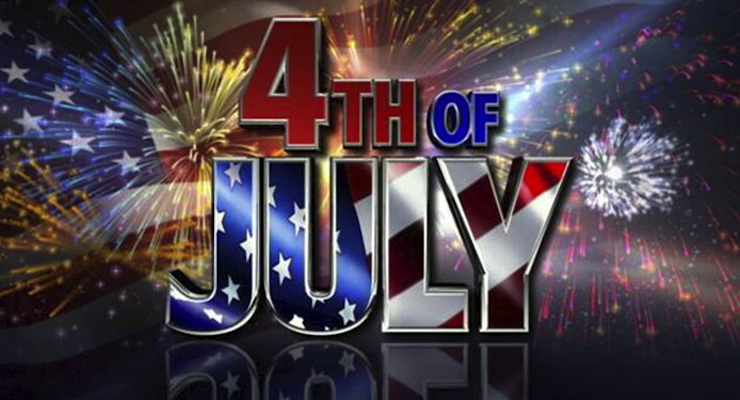 While most still consider Independence Day among the most important holidays, only a small majority is "extremely proud" to be American on this Fourth of July.

According to a new survey conducted by Rasmussen Reports, 58 percent of American adults still consider the Fourth of July one of the nation's most important holidays. Only 5 percent view the Fourth of July, the nation's Independence Day, to be one of the least important holidays, while 35 percent rate it somewhere in between.

However, though most in the U.S. say they are proud to be an American — including a slight 54-percent majority who are "extremely proud" — that number is slightly lower than previous Gallup surveys conducted in recent years. In fact, it is far lower than the 70 percent measured following from 2002 and 2004, after 9/11.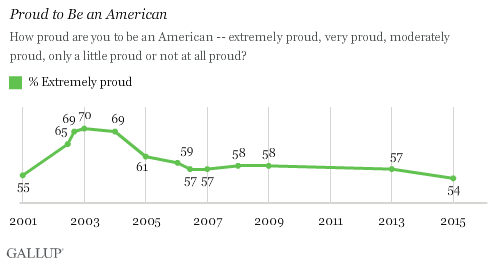 While it is to be expected that nationalist sentiment booms following such as dramatic crisis and subsequent period of national unity, there is a trend driven by concerning data from American Leftists. For the first time since Gallup began tracking the question in 2001, a majority of Democrats could not bring themselves to say they are extremely proud to be an American.
National pride is far stronger in the South and Midwest than it is in the Northeast and the West, with older Americans (64 percent) more likely to be pro-America than younger Americans (43 percent). Regionally speaking, the South tops the gauge at 61 percent , while the West bottoms it out at 46 percent. Unsurprisingly, this translates into cross-over in party affiliation, with 68 percent of Republicans, 47 percent of Democrats and 53 percent of independents saying they are "extremely proud."
In addition to the 54% who are extremely proud to be an American, 27% say they are "very proud," 14% say they are "moderately proud," 4% are "only a little proud" and 1% state that they are "not at all proud."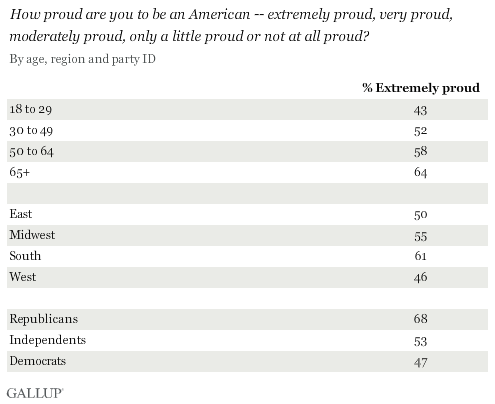 The Good News
Even though Americans' likelihood of saying that they are "extremely proud" to be an American has fallen precipitously, it has in actuality returned to where it was in early 2001 prior to the 9/11 terror attacks. Further, more than nine in 10 Americans are at least moderately proud to be an American, which indicates patriotism is still very much alive.
"The reading of 54 percent in early June is about the same as the 55 percent recorded when Gallup first asked the question nearly 15 years ago, at the tail end of Bill Clinton's presidency," said Art Swift of Gallup. "This indicates that patriotism is not necessarily a fixed characteristic, but can vary depending on circumstances — most notably when the U.S. is under duress, as was the case after the events of 9/11 and the build-up to wars in Afghanistan and Iraq."
Pundit's Note
According to Rasmussen Reports, the vast majority of Americans are planning to celebrate Independence Day either at home or close to home. Whatever you decide, we hope and pray that all of you stay safe this Fourth of July.
Happy Independence Day!

[mybooktable book="our-virtuous-republic-forgotten-clause-american-social-contract" display="summary" buybutton_shadowbox="true"]