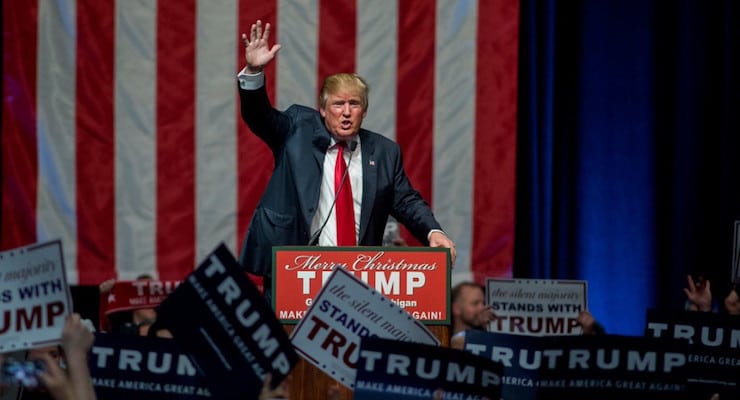 According to a new Reuters/Ipsos Poll, nearly two-thirds of all Americans agree with Donald Trump that the U.S. should torture terrorists to prevent future attacks. The level of support in the U.S. is now at a level of support similar to that seen in countries like Nigeria where militant attacks are far more common.
Roughly two-thirds of respondents also said they expected a terrorist attack on U.S. soil within the next six months.
TERRORISM NOW TOP CONCERN FOR VOTERS
Looking at the aggregate data by other polling agencies, U.S. support for the use of torture in recent years has floated around 50%. A 2014 survey by Amnesty International, which is a fairly liberal-leaning survey, found American support for torture at about 45%, compared with 64% in Nigeria, 66% in Kenya and 74% in India.
But in November, shortly after militants affiliated with the Islamic State killed 130 people in Paris, terrorism overcame the economy as the top concern for many Americans in Reuters/Ipsos polling. The same is true in multiple other polling, to include Rasmussen Reports and snap polling from news outlets. A recent Morning Consult Poll put security at the top, which resulted in a new national high for Mr. Trump among Republican primary voters.
Trump has surged in popularity among Republicans in the Reuters/Ipsos Poll, as well, as they view him as the strongest candidate to handle terrorism. Mr. Trump has been all alone on his advocacy of waterboarding, and has said that he would "bomb the hell out of ISIS." However, it is also his reluctance to nation-build that makes him more appealing on the issue of national security, as a whole.
The Reuters/Ipsos poll included 1,976 people. It has a credibility interval, a measure of accuracy, of 2.5 percentage points for the entire group and about 4 percentage points for both Democrats and Republicans. Read the complete poll.