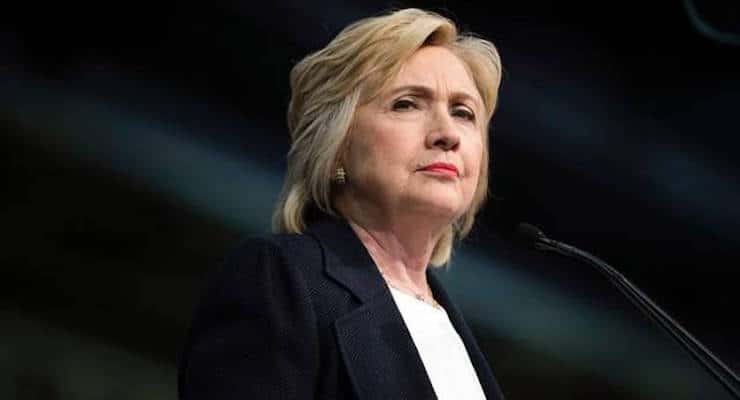 A new [content_tooltip id="39930″ title="Gallup"] conducted ahead of the Democratic National Convention in Philadelphia shows Hillary Clinton's image is at its lowest point ever measured. In her 24-year national political career, never have the American people held such an unfavorable view of the soon-to-be Democratic nominee. Gallup finds only 38% of Americans view Mrs. Clinton favorably and 57% view her unfavorably.
"Gallup is pretty much mirroring the trend we began observing even before the Republican National Convention in Cleveland," said PPD's senior political analyst Richard D. Baris. "Hillary Clinton is now seen less favorably, less trustworthy and less honest than Donald Trump by voters, specifically in battleground states."
"Gallup has been markedly more favorable to Mrs. Clinton than the average of public polls."
Americans' most positive view of Clinton, 67% favorable, was measured in December 1998. Before last year, her lowest favorable ratings since she became well-known had been 43% in January 1996 and 44% in March 2001.
"Clinton was at 41% favorable in mid-June but drifted down to 37% by mid-July. Her favorable ratings have since held near that level, including through last week's Republican National Convention," Frank Newport, editor-in-chief at Gallup said. "Republican nominee Donald Trump's image for the past seven days was 36% favorable and 59% unfavorable, only slightly less positive than Clinton's."
Worth noting, two of the previous three Democratic nominees had majority-favorable images as measured by Gallup, but ultimately lost. Still, among partisans, over the past seven days, to include the Republican convention, Mr. Trump's favorable rating among Republicans improved slightly to 72%. He and Clinton (71%) now have nearly identical favorable ratings among their own party voters, but Mr. Trump has a large advantage among independent voters on the ballot question.
Survey Methods
Results for the latest seven-day averages are based on telephone interviews conducted July 16-23, 2016, on the Gallup U.S. Daily survey, with a random sample of 3,545 adults, aged 18 and older, living in all 50 U.S. states and the District of Columbia. For results based on the total sample of national adults, the margin of sampling error is ±3 percentage points at the 95% confidence level. All reported margins of sampling error include computed design effects for weighting.
Each sample of national adults includes a minimum quota of 60% cellphone respondents and 40% landline respondents, with additional minimum quotas by time zone within region. Landline and cellular telephone numbers are selected using random-digit-dial methods.