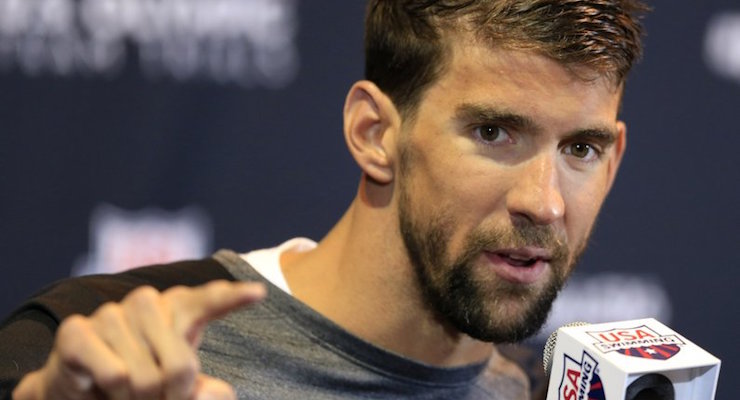 A Gallup survey released Tuesday shows less interest in the 2016 Summer Olympics in Rio and ratings posted last week seem to validate public opinion. Forty-eight percent (48%) of Americans say they plan to watch a "great deal" or "fair amount" of the Olympics.
"This is a sharp drop from 59% in 2012 and easily the lowest percentage planning to watch compared with the past four Summer Games," Art Swift of Gallup wrote. "Thirty percent (30%) say they plan to watch 'not much' of the Olympics, and 21% say 'none at all' — the highest percentage saying so since Gallup began asking this question in 2000."
After the Olympics in Rio ended its first full week of competition Friday night, which saw Michael Phelps and Katie Ledecky kick off primetime, fast-affiliate ratings reported NBC's ratings between 8:00 p.m. EST and 11:00 p.m. boasted 23.9 million viewers and a 6.3 rating among adults 18-49. That's still a significant number, but down from the night before and the lowest showing for a competitive night to date. While Friday is typically a lower-viewed day for the games, four years ago in London averaged 26.9 million viewers and an 8.1 rating in the same key demo.
Coverage also scored an overnight rating of a 15.9 among households, with a 28 share placing it in more than a quarter of all TV-viewing homes.
Going into Friday night, the coverage of the Rio Olympics on NBC alone averaged 28.7 million viewers and clocked a 15.9 household rating, down from London four years ago. However, perhaps technology has a hand in the drop. NBC Sports saw record returns from live streaming, with minutes of the Rio Games reaching 1.5 billion.
Results for this Gallup poll are based on telephone interviews conducted July 13-17, 2016, with a random sample of 1,023 adults, aged 18 and older, living in all 50 U.S. states and the District of Columbia. For results based on the total sample of national adults, the margin of sampling error is ±4 percentage points at the 95% confidence level. All reported margins of sampling error include computed design effects for weighting.
Each sample of national adults includes a minimum quota of 60% cellphone respondents and 40% landline respondents, with additional minimum quotas by time zone within region. Landline and cellular.