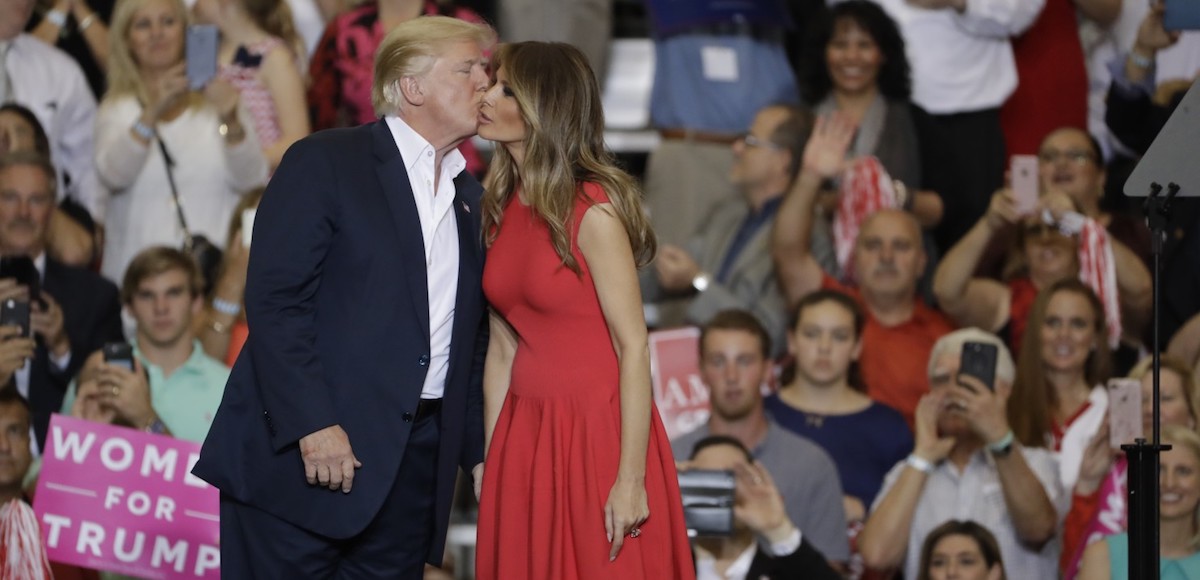 The People's Pundit Daily (PPD) Sunshine State Battleground Poll finds President Donald J. Trump's approval rating in Florida far above his national numbers. The President is above water in his adopted state, 52% to 45%.
Unlike other oft-cited surveys, PPD Battleground State Polls pegged President Trump's victories on the statewide level in all but two states we identified as battlegrounds within tens of percentage points, including Florida, North Carolina, Michigan, Pennsylvania and Wisconsin.
Our final PPD Sunshine State Battleground Poll released on Nov. 6 found him leading Hillary Clinton by 1.6%, rounded up to two points.
He won by 1.2%.
Since the election, the President's support among whites has held roughly even in the nation's largest battleground state, while his support among non-whites, particularly Hispanics, has risen slightly on almost ever measure. The likely voter model hasn't shifted all that much as it relates to each demographic's share of the vote. In other words, his image and approval ratings among group's he previously struggled with has improved, albeit slightly.
[wpdatatable id=93]
But as the map shows, it adds up statewide and if he was up for reelection today, it is highly likely President Trump would carry the state of Florida. Here's our best estimate of how the counties would vote based on our findings. Below is his estimated share of the vote per county in the Sunshine State, adjusting for demographics in each.
The Florida Panhandle was key to his ability to overcome Mrs. Clinton's margin in Broward County and Osceola County. He enjoys only 33% and 34% support in those large Democratic strongholds, respectively.
That Northwest Republican bastion remains a solid base of support for him today, with the more populous Bay (70%), Walton (78%) and Okaloosa (71%) counties giving him large margins with greater than 70% of the vote.
Battleground Pinellas remains in his corner (51%) and he is closing in on majority support in Hillsborough (47%), which was previously considered a bellwether county in the state. Mrs. Clinton carried Hillsborough 52% to 45%, but it's moved slightly toward the President.
Pasco (59%), Citrus (65%), Marion (62%) and Hernando (61%) also give him roughly 60% or more of the vote. Hardee (71%) and Sumter (70%) are also among the President's largest vote-givers.
The PPD Poll follows level 1 AAPOR standards of disclosure and WAPOR/ESOMAR code of conduct. All publicly released surveys are subscriber– and individual reader donations-funded, not sponsored by any other media outlet, partisan or political entity.
The national poll was conducted from April 27 to May 3 and are based on 2101 interviews of likely voters participating in the PPD Internet Polling Panel. The Sunshine State Battleground Poll, a subsample of the PPD Battleground State Likely Voter Metrics, are collected in separate state-wide samples.
The PPD Poll has a 95% confidence interval and is not weighted based on party affiliation (party ID), but rather demographics from the U.S. Census Current Population Survey–i.e. age, gender, race, income, education and region. Partisan affiliation is derived from a proprietary likely voter model and demographic weighting, not the other way around.
The sample identified a partisan split of 35.3% Republican, 34.9% Democrat and 29.8% Independent/Other. Read about methodology here.