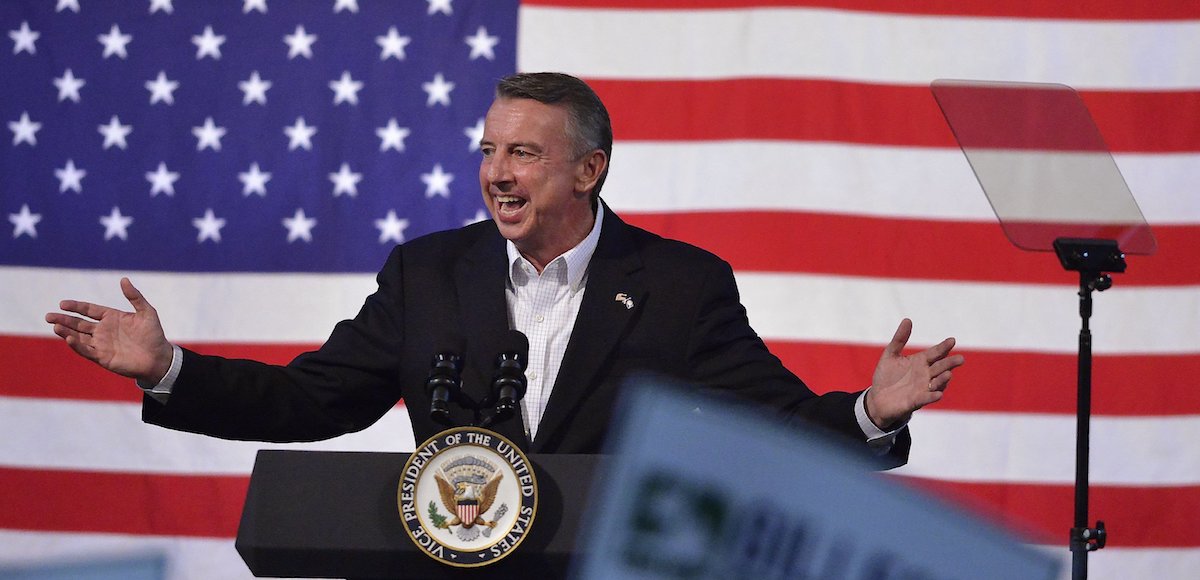 A new Virginia governor poll conducted by Rasmussen Reports has Republican Ed Gillespie running neck-and-neck with Democrat Lt. Governor Ralph Northam at 45%. Libertarian candidate Cliff Hyra is drawing 2%.
The polls have been all over the place, but the most reliable and accurate pollsters analyzed by People's Pundit Daily (PPD) have the race a dead heat.
Mr. Gillespie slightly edges Lt. Gov. Northam on favorability ratings and both candidates are above water at 52/41 and 50/42, respectively. Fifty-five percent (55%) have never even heard of Mr. Hyra and only 12% have a favorable opinion of him.
Men, who are outnumbered but more likely to vote, prefer the Republican 47% to 45% while women back the Democrat 46% to 43%.
Thirty-two percent (32%) of likely voters in Virginia say the economy and jobs are the top issue for them, of which Lt. Gov. Northam leads. That result stands in contrast to most other surveys, but in this poll Mr. Gillespie leads in almost every other category. The two candidates are tied among voters who say cultural issues are their top concern.
Twenty-two percent (22%) say taxes and spending are most important, while cultural concerns including what to do with Confederate statues in the state are the top issue for 12%. Nearly just as many (11%) cite illegal immigration, a major issue for the Gillespie campaign. Nine percent (9%) are most concerned with law and order and another 12% cite something else.
Lt. Gov. Northam was once thought to have an advantage in the Virginia gubernatorial election. However, the race tightened even before events of the campaign trail backfired on him.
A widely-condemned ad depicting a rebel flag-flying pickup truck mowing down immigrant children in the streets of Virginia set off a political firestorm, from which the Northam campaign is now attempting to distance itself. As PPD reported, the ad was run by the Latino Victory Fund and campaign finance documents reveal the campaign received an "in-kind" contribution valued at $62,729 from the group.
The Northam campaign claimed it was for grassroots effort, but the explanation doesn't appear to hold up to scrutiny. It was filed it as a coordinated expenditure, not an independent expenditure and the listed purpose was "media" on the form.
The state survey of 875 Likely Voters in Virginia was conducted October 31-November 3, 2017 by Rasmussen Reports. The margin of sampling error is +/- 3.5 percentage points with a 95% level of confidence.