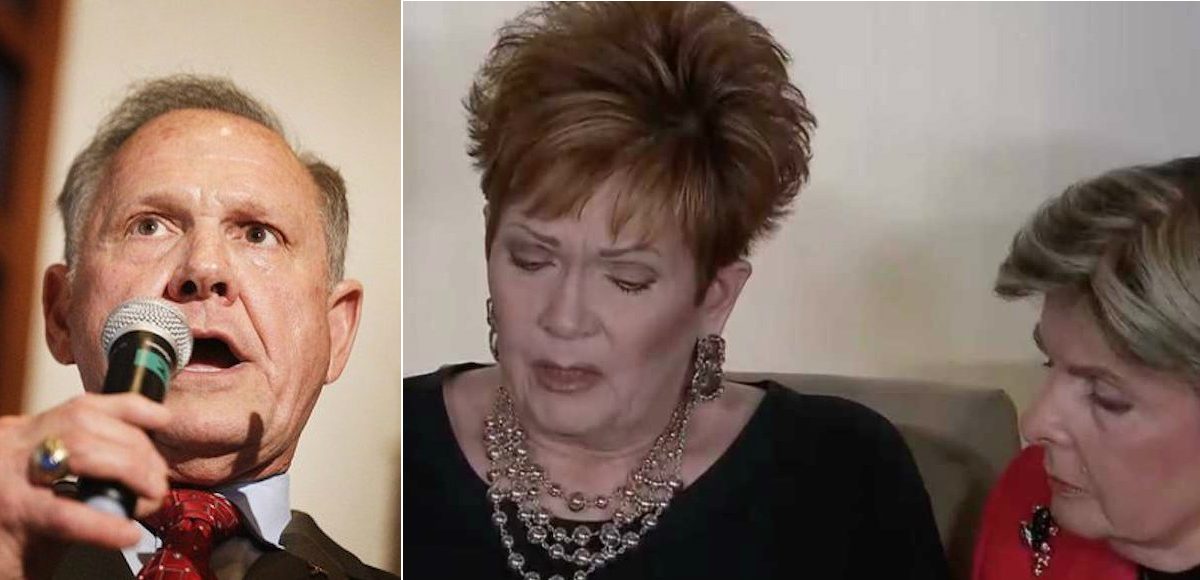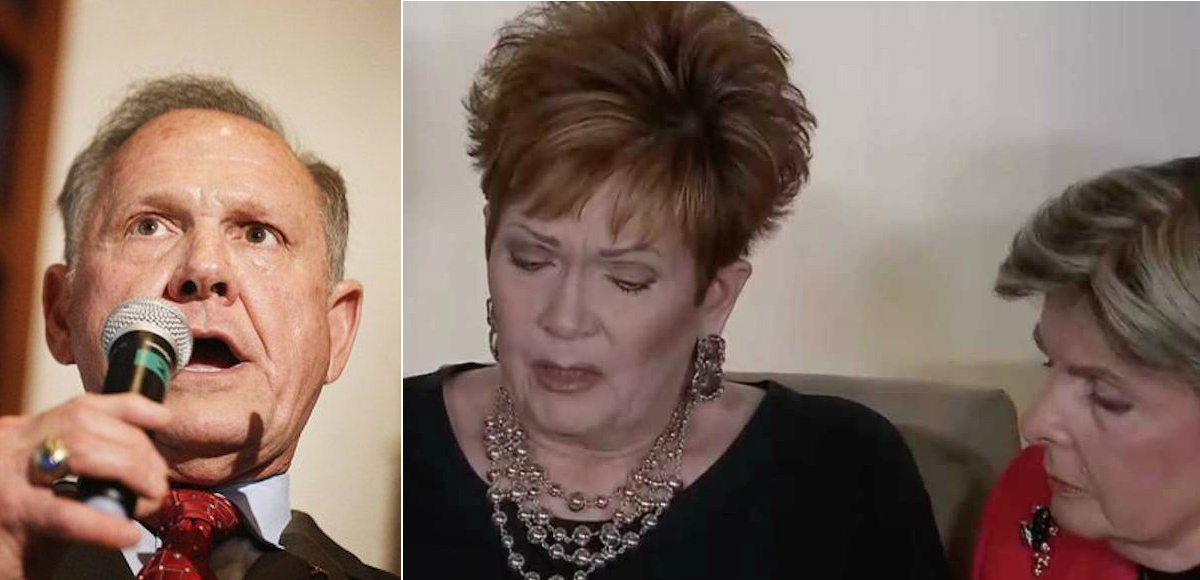 Beverly Young Nelson, who made the most serious allegation against Judge Roy Moore, admitted to forging key parts of the yearbook provided as evidence of their relationship. Flanked by attorney Gloria Allred, Ms. Nelson accused the Republican candidate for U.S. Senate in Alabama of sexually assaulting her when she was a 16 year-old waitress in Alabama.
In a shameful and coached interview with ABC News reporter Tom Llamas, Ms. Nelson was allowed to explain away the forgery as "notes" added by her to a legitimate signature.
As People's Pundit Daily (PPD) reported, the inscription was clearly written in two different inks and appeared to be two different sets of handwriting. However, no expert would go on the record without physically analyzing the yearbook, which the Moore campaign called on Allred to agree to do.
She repeatedly refused. And now we know why.
"Nelson admits she did make notes to the inscription," ABC News' Llamas says in his narration. "But the message was all Roy Moore."
"Beverly, he signed your yearbook," he asked Nelson.
"He did sign it," she responds.
"And you made some notes underneath," he coaches in a follow-up.
"Yes," Nelson replies.
UPDATE: Mark Songer, a former FBI agent and handwriting expert touted by The Washington Post, is now also calling on Allred to submit the yearbook to examination. The discrepancies at least beginning with the last name are at issue, whereas, Ms. Nelson claims she only "annotated" the date and location-specific information. The photo below is a closer image than the image previously given to and circulated by the media.
"I think it is only fair," he said. "It shouldn't be hidden or anything like that in my opinion."
Mr. Songer went on to admit he "didn't spend a whole lot of time" on his original examination.
"It wasn't an analysis," he said of his initial observation.
The inscription in the yearbook reads "Roy Moore D.A," which was purported to stand for "District Attorney." Aside from the fact that Judge Moore was a D.D.A., not a DA, the "D.A." matches initials on court records for "Delbra Adams," who was Judge Moore's assistant at the time.
In 1999, Ms. Nelson filed for a divorce against her husband and, as it turns out, the case ended up in Judge Moore's court. That's another detail that stood in contrast to her story, which claimed she did not have any contact with Judge Moore after the alleged assault attempt. The ruling made by Judge Moore against Nelson is motive, one that Big Media either failed to uncover or omitted.
"That's exactly how this signature appears on the divorce decree that Judge Moore signed dismissing the divorce action of Beverly Nelson," Phillip L. Jauregui, attorney for Judge Moore said at a press conference.
It wouldn't be the only omission in the series of stories making accusations against the Republican candidate for U.S. Senate.
The Washington Post made an obvious effort to purify the political motivations of the accusers in its first report, but omitted significant details about them, including Debbie Gibson. She not only turned out to be a political activist, but had actually posted a "Doug Jones for U.S. Senate" announcement video on Facebook.
Further, as PPD reported, her business has relied on Democrats for contracts. She has provided sign-language services for Hillary Clinton and former Vice President Joe Biden.
Gibson alleged that she had a relationship with Judge Moore when she was of legal age. It was meant to bolster another allegation of actual misconduct, which also had trouble holding up to scrutiny.
Leigh Corfman, who claimed in the first report that Judge Moore attempted to molest her as a 14-year-old child, told a narrative and story that is directly contradicted by court records.
Tina Johnson, the latest accuser who claimed Judge Moore groped her in his office in 1991, was not in his office "on business" as she stated. If she was at all, it was related to a bitter custody battle where Judge Moore represented her mother, who was trying to get custody of her 12-year-old son. Her mother said Ms. Johnson was an "unfit, absent, and unstable mother."
While Ms. Nelson's Facebook timeline has been locked to those who are not friends with her, it wasn't always the case. PPD pulled several posts that called her previous claims into question, including that she voted for President Donald Trump.
Facebook posts indicate she supported leftwing causes in the form of petitions from the radical, far-left MoveOn.org. She also reposted a meme criticizing the U.S. Constitution for giving people a fundamental right to defend themselves but not to healthcare. She was also less-than thrilled on Inauguration Day, when she posted a meme about getting through difficult times.