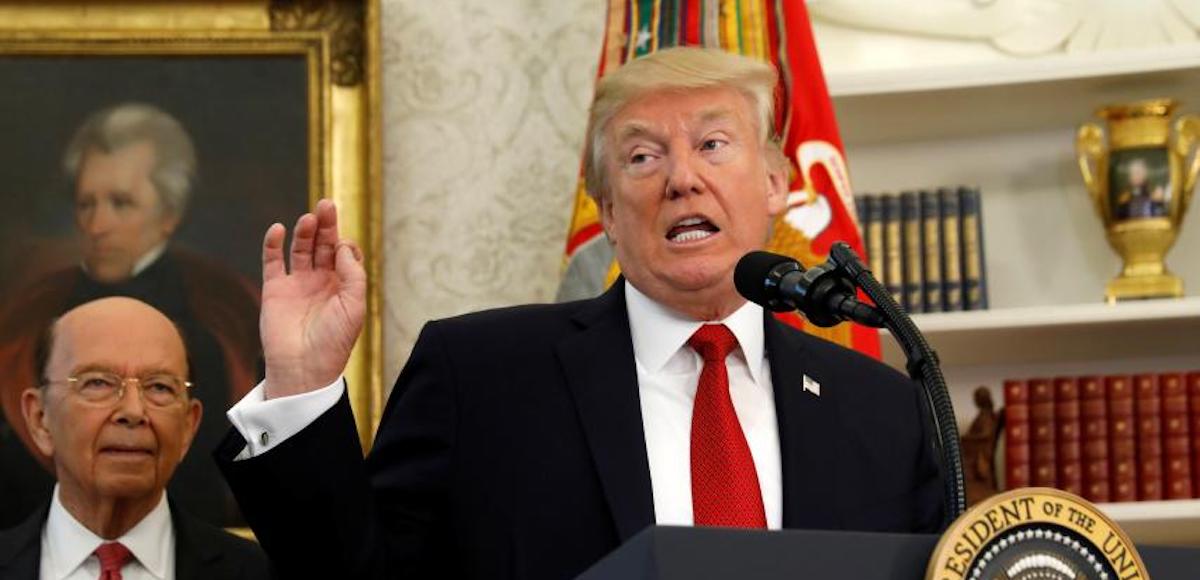 Voters back the idea to use North American Free Trade Agreement (NAFTA) to stop illegal immigrants and drugs from Mexico coming to the United States. President Donald Trump said Tuesday both NAFTA and foreign aid are "in play" if countries don't stop the caravans of would-be illegals.
Just over half, 51%, agree with President Trump and support the plan, according to a new Rasmussen Reports national telephone and online survey. That includes 70% of Republicans, 30% of Democrats and 55% of unaffiliated voters.
Interestingly, men (50%) and women (52%) are nearly as likely to agree. Younger voters ages 18-39 are less likely (43%) to agree than voters 40-64 (56%) and seniors 65 years and older (57%). White voters (54%) and non-black minorities (53%) are more likely than black voters (33%) to agree.
Large majorities of voters also say the Mexican government been not been aggressive enough in stopping illegal immigrants and drugs, 62% and 70%, respectively. Only 16% do not agree as it pertains to immigration and even less (14%) as it relates to drugs.
The survey of 1,000 likely voters was conducted on April 2 – 3, 2018 by Rasmussen Reports. The margin of sampling error is +/- 3 percentage points with a 95% level of confidence. See methodology.