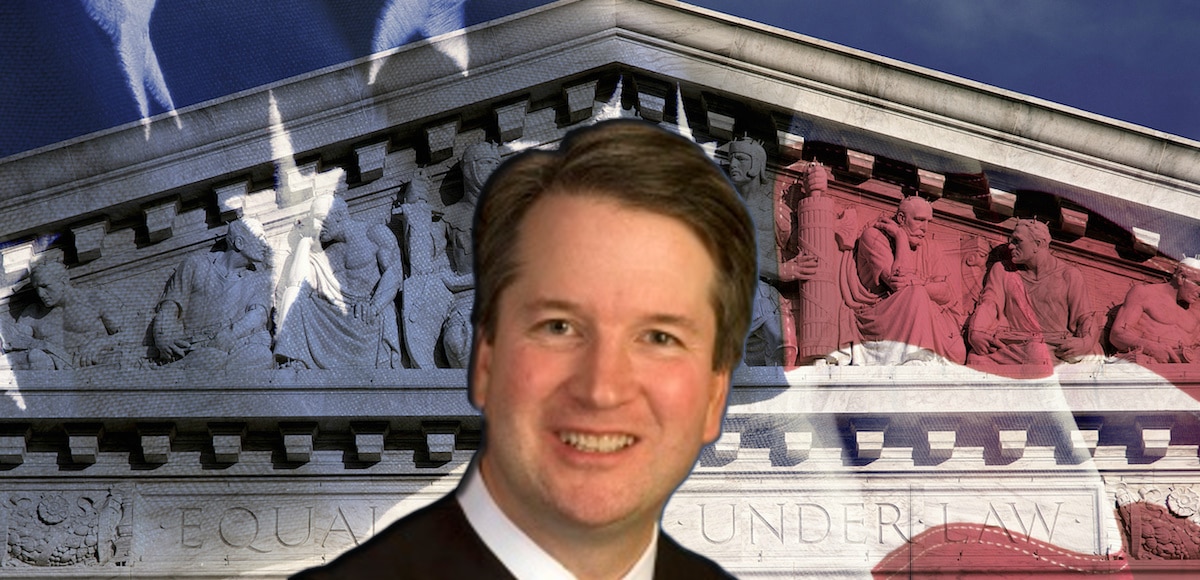 The U.S. Senate voted 50-48 on Saturday to confirm Brett Kavanaugh as the 114th justice of the U.S. Supreme Court. It was the closest vote ever for a confirmed justice and almost became the first time the vice president ever needed to cast the tie-breaking vote in the U.S. Senate to confirm a justice to the High Court.
Chief Justice John Roberts administered the Constitutional Oath and retired retired Associate Justice Anthony Kennedy administered the Judicial Oath. President Donald Trump held a swearing-in ceremony Monday night at the White House.
Defeated in the confirmation battle, the Democratic Party has sought to cast doubts on the credibility of the U.S. Supreme Court, the last of the three branches of the federal government in which voters still have faith.
But voters disagree.
Half of likely voters (50%) think Associate Justice Brett Kavanaugh belongs on the U.S. Supreme Court, a view even shared by 30% of Democrats. While a solid 77% of Republicans and 44% of voters not affiliated with either major party agree, the latter is split pretty even with 43% disagreeing.
Still, overall, 42% disagree and it doesn't get too much better for Democrats among those paying close attention. Among voters who have been following news reports about Justice Kavanaugh more closely than previous nominees to the High Court, 53% say he belongs on the U.S. Supreme Court; 43% disagree.
By gender, 54% of men say Justice Kavanaugh belongs on the U.S. Supreme Court, while just 38% disagree. Women are more evenly split, thought they too break for the newest member of the nation's highest court, 47% to 45%.
Meanwhile, Republicans are most likely (77%) to say they have followed news reports about this confirmation more closely than news about previous U.S. Supreme Court nominees. At 74%, Democrats are a close second and 54% of voters not affiliated with either party are the least likely.
Worth noting, Justice Kavanaugh kept his promise to the U.S. Senate and hired the first ever all-female law clerk team at the Court. With the addition of Justice Kavanaugh's team, women make up a majority of law clerks at the U.S. Supreme Court for the first time in U.S. history.
The national phone and online survey of 1,000 likely voters in the U.S. was conducted October 7-8, 2018, by Rasmussen Reports. The margin of sampling error is +/- 3 percentage points with a 95% level of confidence. See methodology.