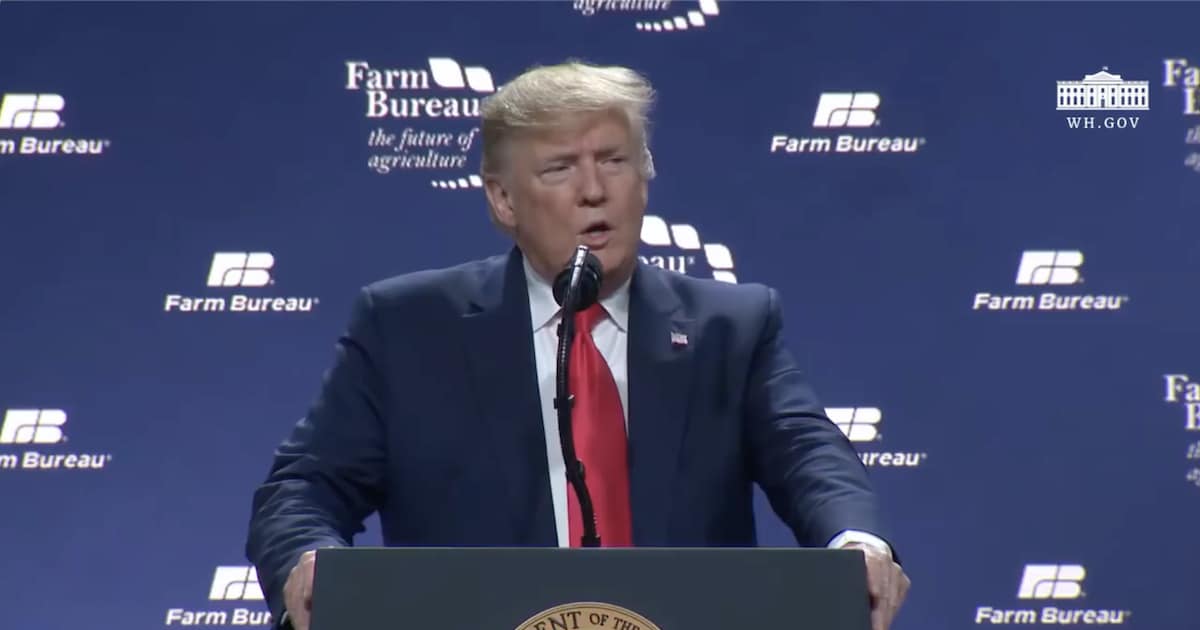 Trump Approval Inches Higher Ahead of Farm Bureau Convention
President Donald Trump's approval among farmers ticked even higher to 83% in January, the highest level ever measured by the Farm Journal Pulse Poll. That's up one point from the previous high at 82% in December and 78% in November.
The percentage of farmers who "strongly approve" of the president's job performance rose to 64% in January, up from 61% at the end of 2019.
Only 16% disapprove, down one point from December.
The new record comes as the president touts trade accomplishments promised during the 2016 campaign, which will undoubtedly benefit farmers who have been targeted by China during negotiations. He also visited the American Farm Bureau Federation Annual Convention for the third consecutive year.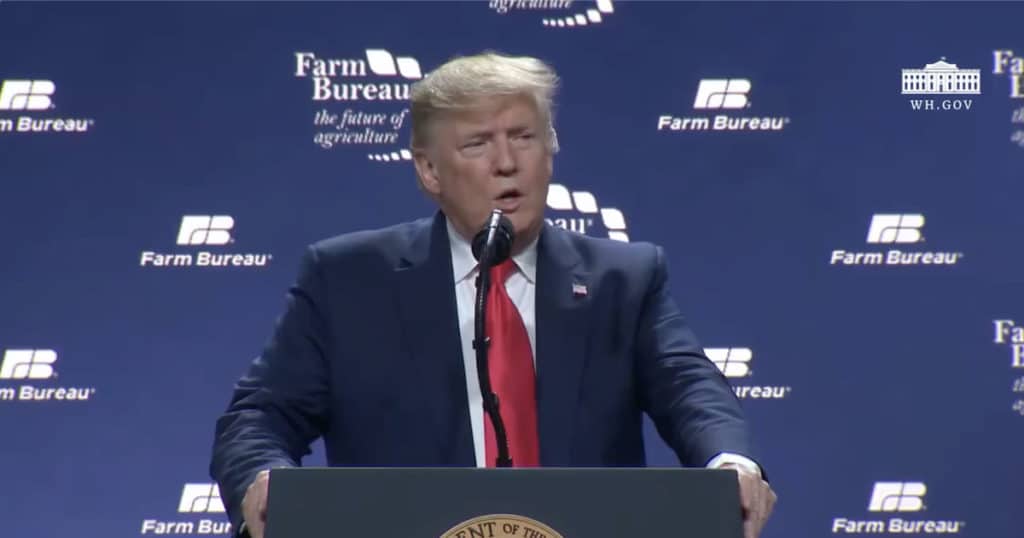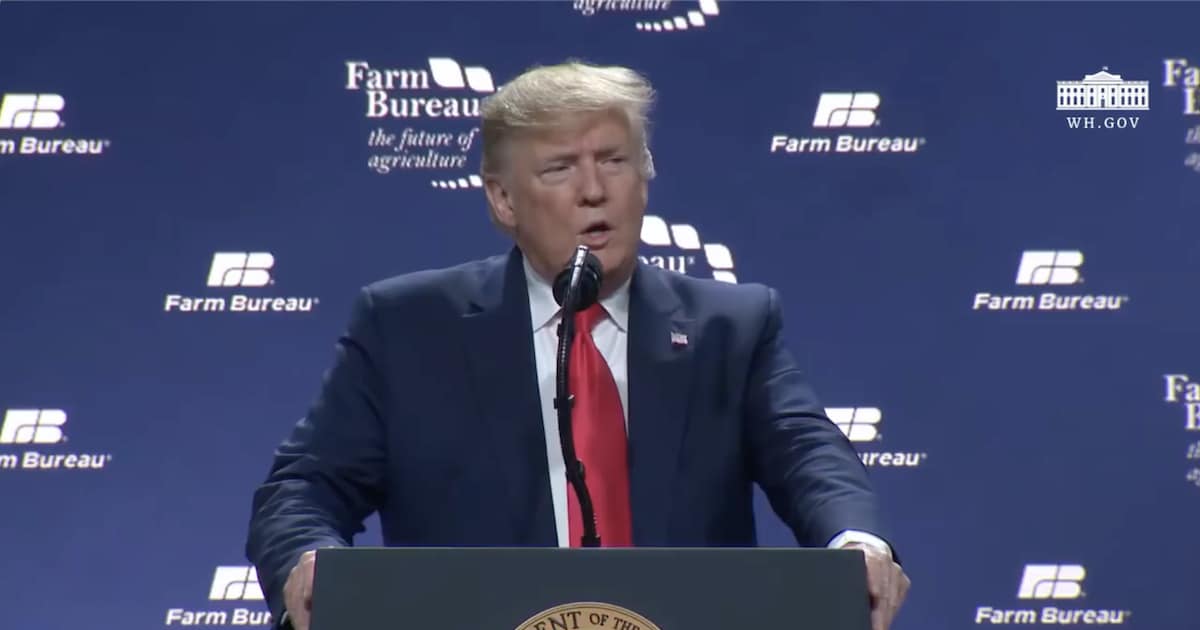 The president signed Phase One of the U.S.-China Trade Deal last Wednesday. and the U.S. Senate passed the United States Mexico Canada Trade Agreement (USMCA) last Thursday.
The former will provide long-denied access to markets and tariff relief to farmers. China agreed to purchase roughly $36 billion in U.S. agricultural exports in 2020, and more than $43 billion in 2021.
The latter replaces the deeply unpopular North American Free Trade Agreement (NAFTA).
"Of note is the strongly approve category went up three percentage points from an already lofty (December) number and his highest overall approval ratings ever," notes Pro Farmer policy analyst Jim Wiesemeyer. "That says the president's approval is rock-solid.
"With the recent upbeat news on USMCA and the Phase 1 accord with China, the ratings will likely remain firm ahead."
In 2016, the president won Iowa by roughly 10 points, the first Republican to carry the Hawkeye State since George W. Bush barely eked out a victory in 2004. Mr. Bush edged John Kerry by just 49.90% to 49.23%.
President Trump defeated Hillary Clinton in Iowa by 51.15% to 41.74% and nearly defeated her in Minnesota. The Twin Cities State—which voted 46.44% to 44.92% for Mrs. Clinton—is another that could prove pivotal in 2020.
"Trump needs the rural vote to keep the same states he won in 2016 in his win column come November," Wiesemeyer says. "In fact, contacts say he is focusing on winning Minnesota this time as a backstop should he lose a state he won in 2016."
"That means agriculture will continue to be a key topic in the president's re-election campaign."
The Farm Journal Pulse Poll for January was based on 1,286 responses out of roughly 5,000 ranchers and farmers collected via text message/SMS. While technically nationwide, respondents are heavily concentrated in Corn Belt and Midwest states such as Iowa, Indiana, Illinois and Nebraska.