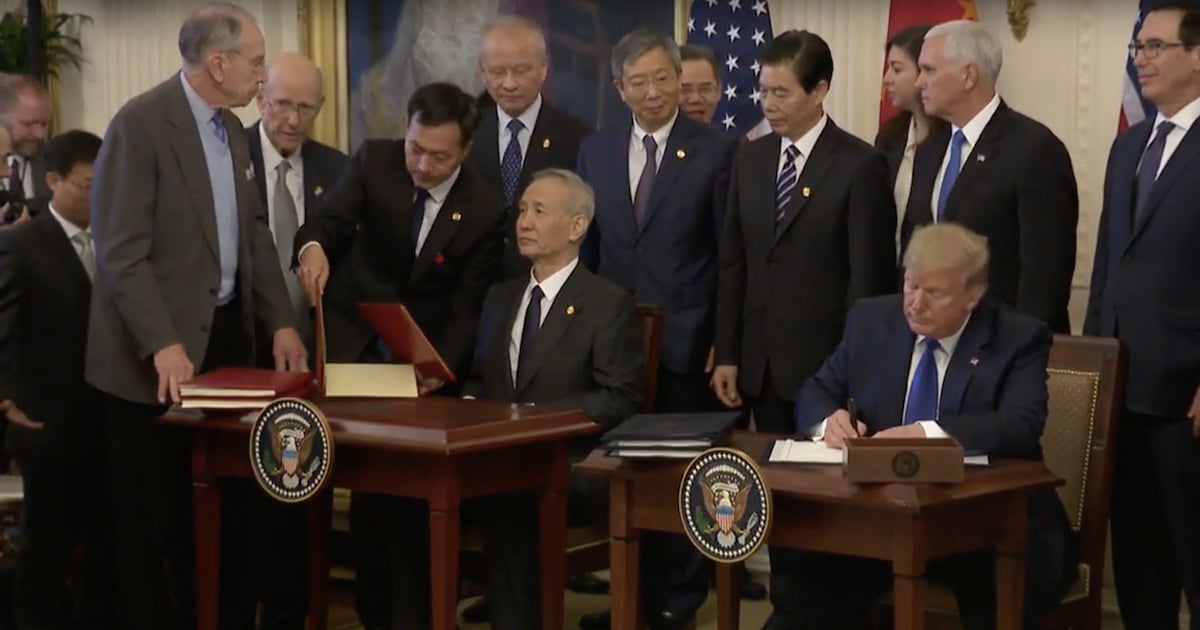 Trump Signs Phase One of the U.S.-China Trade Deal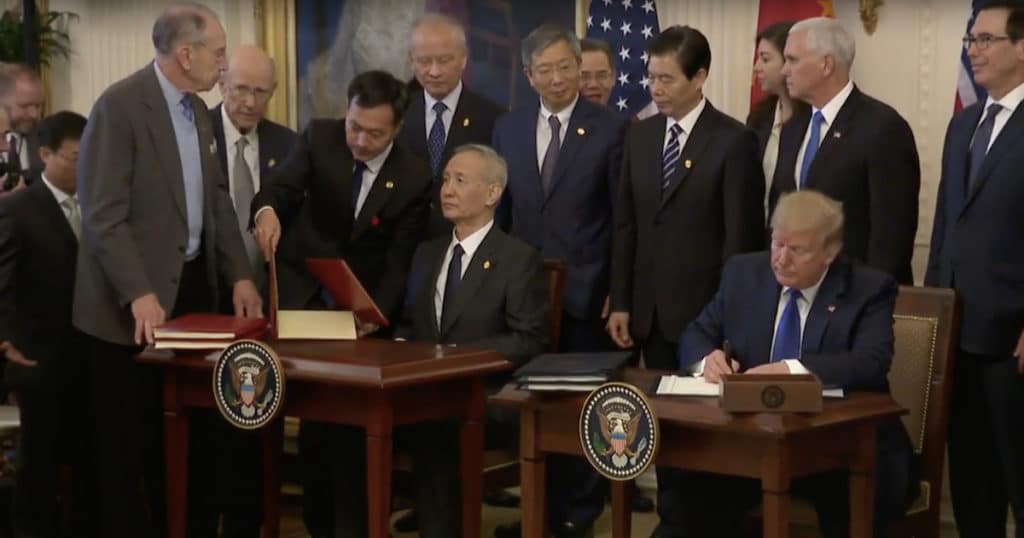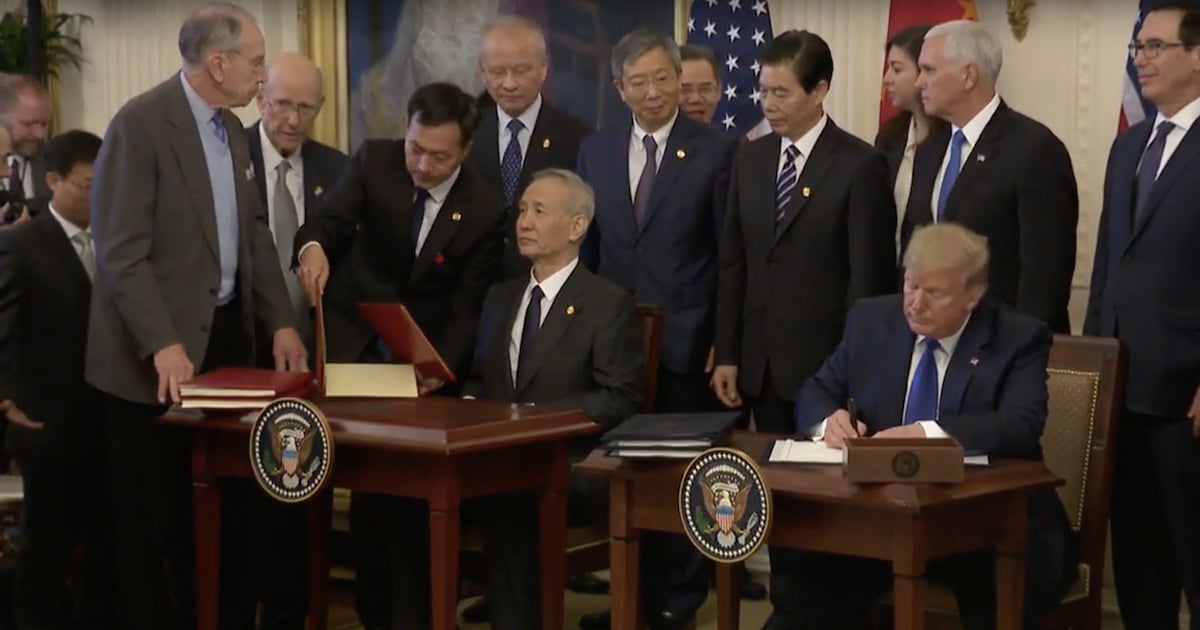 On Wednesday, President Donald J. Trump and Chinese Vice Premier Liu He signed Phase One of the U.S.-China Trade Deal. The president said the historic trade deal will move the two nations "toward a future of fair and reciprocal trade."
"Today we take a momentous step, one that has never been taken before with China," the president said. "Together, we are righting the wrongs of the past and delivering a future of economic justice and security for American workers, farmers and families."
"Our negotiations were tough, honest and respectful," he added.
While the complete trade agreement is embedded in an easily viewable format below—though not viewable in private mode—here are a few notable bullet points.
U.S.-China Trade Deal Points
Buy American: Beijing will increase purchases of U.S. goods and services by at least $200 billion over the next two years. Fiscal Year 2017 will be used as the benchmark.
Tariff relief: The U.S. will cut the tariff rate in half—from 15% to 7.5%—imposed on September 1 targeting roughly $120 billion in Chinese products, including shoes and apparel. The U.S. will not impose tariffs of 15% on roughly $156 billion in consumer products.
Technology transfer: China will no longer force foreign companies to transfer technology to Chinese companies as a precondition for market access.
Intellectual property: Measures—though unspecified—are put in place to address intellectual property theft and other IP concerns.
Financial services: Removing barriers to expansion for U.S. banking, insurance and other financial services companies in China.
Currency measures: Measures aimed at stopping China from devaluing its currency.
Dispute resolution: A new arrangement for the two nations to resolve disputes through consultations.