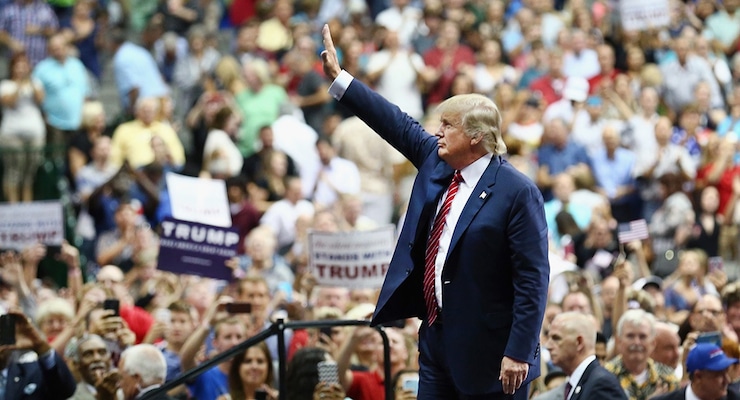 [brid video="19514″ player="1929″ title="Donald Trump on The Don Smith Show "Where It's Okay to Be a Conservative""]
Donald Trump, the 2016 Republican frontrunner, spoke substantively about policy and issues during an interview with conservative talk show host Don Smith.
Trump's appearance Saturday on the Don Smith Show, "where it's okay to be a conservative," marks the first time The Donald has given an interview on Internet talk radio, and proved to be the most substantive of the 2016 election cycle.
The billionaire real estate mogul spoke about why it is important for the next president to have experience in business and leadership, as well as in the art of negotiation. He also offered his thoughts on why his campaign has shocked pundits and resonated so deeply with Republican primary voters.