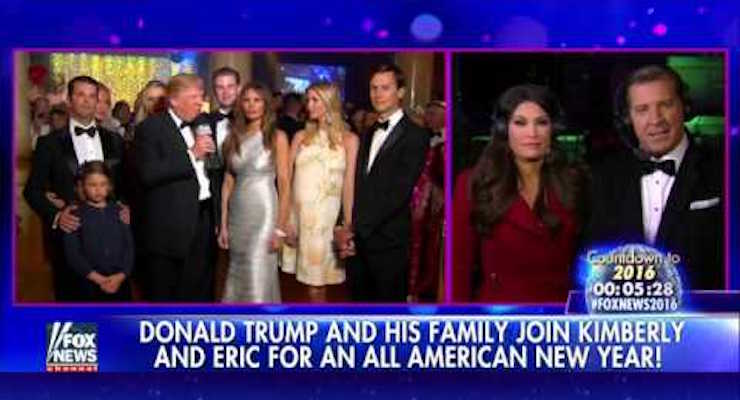 [brid video="23829″ player="2077″ title="Donald Trump rings in 2016 with Fox News"]
Republican presidential frontrunner Donald Trump and his family appeared on FOX News' New Years Eve coverage right before the ball dropped in Times Square. FOX News' Eric Bolling and Kimberly Guilfoyle interviewed the candidate from the Knickerbocker Hotel in New York, NY while Trump and his family celebrated the new year at his Mar-A-Lago estate in Palm Beach, Florida.
Trump is far and away the national frontrunner on the PPD national Republican nomination aggregate average, as well as in New Hampshire and South Carolina. In Iowa, he is tied or slightly trails Texas Sen. Ted Cruz.