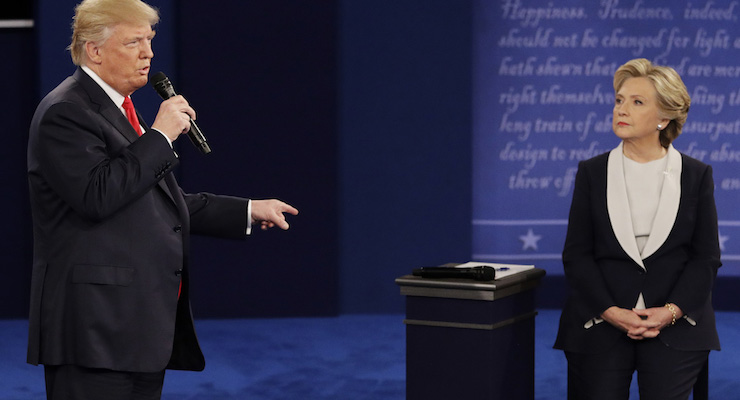 [brid video="68200″ player="2077″ title="Watch Live The 2nd Presidential Debate"]
Donald Trump and Hillary Clinton met up Sunday night for their second presidential debate at Washington University in St. Louis, Missouri. It was moderated by CNN's Anderson Cooper and ABC's Martha Raddatz.
Debate Stats
Pollster Frank Luntz gave the win to Trump.
"My focus group says Donald Trump won Debate #2," he wrote.
CNN, who was caught on video coaching their focus group, had a poll saying "57% Clinton, 34% Trump."
The PPD Sunshine State Focus Group in Florida scored it a big win for Trump. A whopping 23 said Trump won, while only 5 said Clinton. The 28-strong group was made up of 16 women and 12 men.
The moderators interrupted Trump over Clinton by a factor of 3.