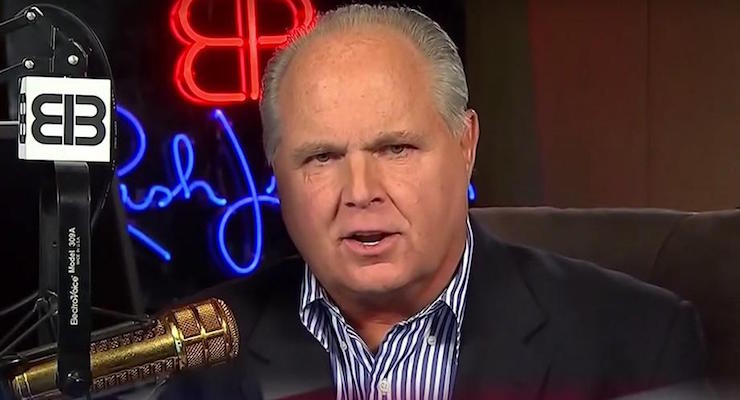 [brid video="74456″ player="2077″ title="Rush Limbaugh GOP Shouldn't "Apologize for Winning" Weren't Elected to Unify "]
Rush Limbaugh said Republicans should not "apologizing for winning" or talk about unifying with "losers" until "we have forced them into surrender." The most listened to man in talk radio, who was one of only few to realize there was "more upside than downside" to nominating Donald Trump, reminded listeners how Barack Obama and Democrats behaved (and would've again) when they controlled the government.
He also reminded everyone that the so-called "Trump Protests" are organized by Democratic political operations who use radical fringe elements to disrupt and destabilize civil society. Bringing up the WikiLeaks emails and Project Veritas videos, Limbaugh said they're "bought and paid for" by Democrats who want Trump to fail.
"So now we have all these riots going on, exactly as I predicted. And, folks, aside from these little snowflakes that are melting on campus today, the kids, all of these riots that you're seeing in New York and Philadelphia and Chicago and Los Angeles are bought and paid for. They are not real in terms of springing up genuinely and organically," Limbaugh said.
"They're bought and paid for, and we know this from the WikiLeaks email dumps from John Podesta, and we know it from Project Veritas videos."